How to build trust with your clients
Jez Groom, founder of Cowry Consulting
Wednesday, 24 July 2019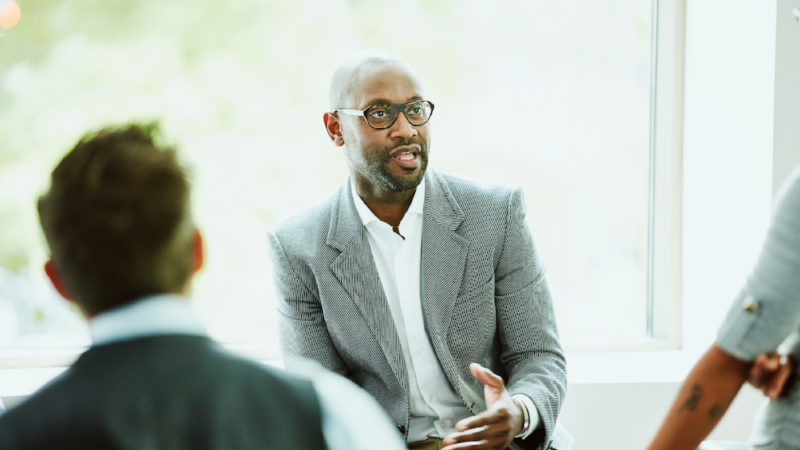 For intermediaries only
With fake news now pervasive on social media and since world events such as the economic crisis of 2008, trust is in short supply. So, how can advisers maintain and improve trust with their clients?
Despite a decade of trust erosion, there are great opportunities for advisers – both in the retail and workplace markets.
People are now looking for companies like yours to trust to help navigate this world and for leadership from them.
Trust is fundamental, and when businesses get it right, trust is incredibly valuable. Trust is necessary for good government; it can build better companies and encourage economic efficiency. Indeed, growth in the new sharing economy has been exponential with the arrival of such firms as Uber and Airbnb. And it's all based on trust.
Improving client trust
Behavioural psychology is a great tool to improve trust. New start-ups have effectively used it. For example, within the insurance industry, clients usually sign a claim form at the end to say they have been honest. Using simple insights, companies such as American insurance company, Lemonade, changed the goalposts by asking clients to sign at the beginning of the form. This tiny action increased the honesty level of their claims by 11%.
But, building trust is complicated and we all know it's not just about the placement of waivers and disclaimers. It's about our own personal psychology, experience, the people around us and the wider environment.
So how to generate trust? Here are a few simple tactics where the use of behavioural psychology could lead to better outcomes for you and your firm.
Steps you can take to improve trust
Co-operation builds trust. Celebrate that. You can badge how long clients have been with the scheme or firm. American Express has on its card: "Member since..." - there's no tangible benefit but it works.
Partner benefits
Offer rewards for being a valued customer.
Loyalty benefit and services
Offering loyalty benefits even if there's no immediate benefit to the company is effective. People say: "That makes me feel good. OK I'll reciprocate."
Glass door transparency
It's important how you interact with your clients. Make sure they understand the good things the scheme provides and equally if there's some stuff you need to get right. Be transparent about that. Outline mistakes in newsletters. Explain why you're doing it better. And people will respond.
Common goal
Recommend products that you don't make so much money from. People will respond to that as it's the right thing do. Offer employees the ability to compare with competitors. Why is your service better? And finally, give fair assessments.
If you follow these proven psychological steps, it may result in higher customer retention not to mention greater profits and even a happier world. What's not to like?