How to beat inflation this ISA season
Aegon Investment Team
Friday, 14 January 2022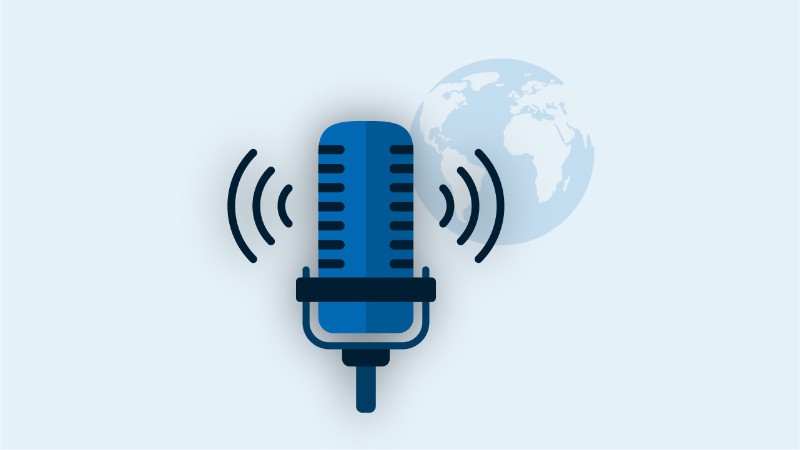 Fo financial advisers and employers only
With tax year end fast approaching, advisers could face tricky conversations with clients. On paper, low interest rates and high inflation generally means putting savings into investments to help savers avoid a reduction in the purchasing power of their savings.
In fact, the FCA's recent paper on the consumer investment market notes there are 8.6 million UK adults with investable assets of £10,000 or more in cash1, and highlights the importance of helping these people to invest.
However, this will be no easy task as economic growth is being challenged by several factors, not least the covid variant Omicron. At the same time, the Bank of England has raised the base rate to curb rising inflation. This is likely to throw up questions from savers choosing between keeping their savings in cash and investing in a Stocks and Shares ISA, or considering intergenerational transfers with a Junior ISA.
In this podcast, Jon Payne, Key Accounts Director at Aegon UK, and Richard Whitehall, Aegon UK's Head of Portfolio Management, discuss the myriad of market factors at play, as well as why and how savers should consider investing their savings this ISA season.
This podcast is available to listen to on the podcast platform Spreaker.
Spreaker is free and is available for desktop, iOS and Android. There is no need to register. The podcast is also available on other platforms, including Spotify and Apple.
If you'd like to discuss any of the topics featured in the podcast, please get in touch with your Aegon contact or visit our dedicated tax year end hub to make the most of the tax-efficient opportunities available on our platforms – Aegon Retirement Choices platform or Aegon Platform.
For more information on our Risk-Managed Portfolios, please visit our investment web pages – Aegon Retirement Choices platform or Aegon Platform.
1Source: Financial Conduct Authority's Consumer Investments Strategy and Feedback Statement (https://www.fca.org.uk/publications/corporate-documents/consumer-investments-strategy), September 2021.
Important information
The views and opinions contained in this podcast are those of the presenters and may not necessarily represent views expressed or reflected in all Aegon strategies or communications.
The value of investments may go down as well as up and isn't guaranteed. Investors may get back less than the amount invested.
Reliance should not be placed on the views and information in this podcast when making individual investment and/or strategic decisions.