How to avoid overwhelm when you're trying to be a great leader
Forbes
Wednesday, 23 March 2022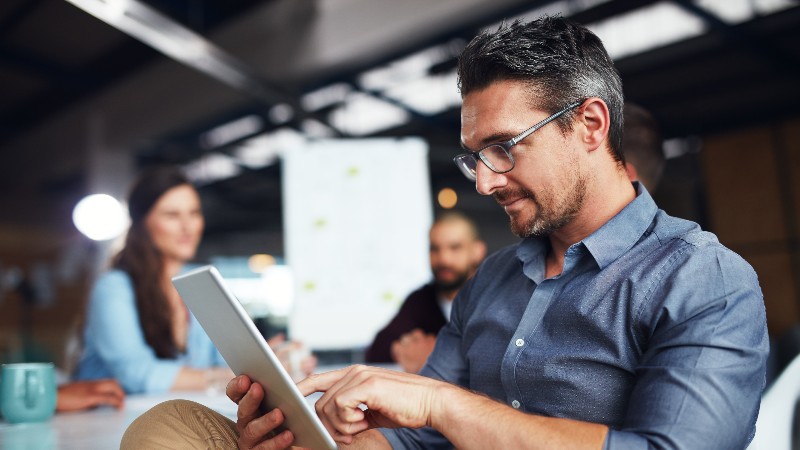 For employers only
Is the stress of becoming a good leader getting to you? Read Tracy Brower's piece from Forbes to relieve yourself of those worries.
Leadership will need to shift fundamentally in the new future of work, and especially with hybrid working. And if you're committed to being a great leader going forward, there is plenty of advice available—but it can be overwhelming. Recommendations, research, guidance and gurus can be too much to bear, and leaders can be left wondering where to turn.
But it's possible to manage the melee and quiet the cacophony—increasing your effectiveness as a leader (and finding a way to be normal-whelmed, instead of overwhelmed by it all).
It's legitimate that leaders will need to develop—and fresh skills will be required for success in the future of work:
From engaging people to inspiring them
From tolerating ambiguity to embracing it
From communicating certainty to communicating clarity
From caring to empathy and compassion
From networking to relationships
From comfort to learning and stretch
But it's possible to make the shifts without overhauling your approach or losing ground in the process.
Becoming a Great Leader Without Overwhelm
Growth and learning are sure ways to foster happiness. When you stretch, you are significantly more likely to feel a sense of joy. But at the same time, if the new challenges just feel like too much, you can discern where to focus and build capabilities in all the right places. Here's how.
Assess Yourself and Prioritize
When you encounter advice for leaders, assess your own capabilities. Remind yourself there are things you're already doing well, so you don't have to take on everything. Evaluate the areas where you should focus. Consider where you are, compared with where you want to be in the future. Give thought to what you want people to say about you, and what you want to be known for. Also consider your context—including your industry, your department, your role and your team—and what success looks like based on these. And give thought to what makes you unique and how you bring something special to leadership.
These elements will help you prioritize what's most important for your focus. Make a list of the most important things you want to work on, and then work from the top. Put effort toward one or two which are most key, and when you become proficient at those, proceed to the next traits on the list. Statistically, you'll be more effective if you focus on a vital few and succeed brilliantly with those, rather than attempting to do too much at once, diluting your effort.
Don't Overthink
Avoid the trap of overthinking, ruminating or worrying about your capabilities. Seek information and learning, and compare recommendations against your assessment of yourself. But then move forward. If you dwell too much on where you fall short, you'll set yourself up for anxiety, depression and mental health issues—making progress difficult.
In addition, people know you by your actions, so thinking hard about how you want to lead is an important part of the process, but it must lead to positive behaviors. Remember the saying, "You're behaving so loudly, I can hardly hear what you're saying." Learning requires action, not just rumination or talk. Olympic skiers study the course and visualize their success, but then they build skills by navigating the course, clocking their time and honing their technique. You can do the same as a leader.
Think, but don't over think. Ensure your reflections lead to improvement in real life and through intentional actions. For example, seek to communicate the new strategy with greater clarity and get input about how you came across—and whether you were able to motivate even though you couldn't make promises. Seek to build relationships and demonstrate greater empathy, and ask a trusted colleague for their reactions about how you're progressing. Taking action, seeking feedback and adjusting your approach are fundamental ways you'll get better over time.
Keep Learning
Sometimes, if you're overwhelmed, the reaction can be to shut down or turn off the incoming flow. This may be helpful in the short term, or if you reduce the flow somewhat. But also ensure you're staying in touch with the latest so you can keep informed and keep in touch.
Know your market, your customer and your competition so you can make good decisions for your organization. Seek information about leadership and how to improve. Read, learn and expose yourself to all that is new, so you can stay fresh and marinade in helpful perspectives. All the continuous learning you'll do doesn't need to take your focus from the priorities you've set for yourself, but it can provide perspective and broaden your view—which are always helpful.
Do Your Best
Progress is more important than perfection: People won't expect you to be perfect, but they will appreciate seeing you make progress. Do the best you can. When you're learning something new, you won't be flawless—but you don't have to be. Remove the pressure to perform at an ideal level, and commit to incremental improvement.
The process of learning starts with unconscious incompetence—you're not even aware you need to get better at something. The next stage is conscious incompetence. Congratulate yourself that you've achieved a level of awareness about your need to improve, and reassure yourself you won't be proficient at a new skill immediately. Eventually you'll progress to the next stage of learning, conscious competence, in which you're capable, but you're still thinking about what you're doing and how you're doing it. At this stage, be sure to stick with it, and keep up your effort on your new skills. When you've reached mastery—unconscious competence—where you perform brilliantly without thinking about it, you can move on to the next area of development you want to tackle.
Be Yourself
As the saying goes, "Be yourself, everyone else is already taken." As you're considering where you want to improve and in which areas you'd like to develop your capabilities, be sure to incorporate them into your own style. The best development comes in the fine-tuning of your own core capabilities and gifts, rather than a complete overhaul.
You're in a leadership role because others see your current talents and future potential. Reassure yourself about where you're performing well already, and seek to get it even more right as you move forward.
In Sum
Part of being human is constantly recognizing areas for improvement, in yourself and in the conditions around you. Be as effective as you can, and as you learn more, do more and be better still. Don't try to be perfect, it is an impossible goal—but do try to improve all the time.
This is the crux of thriving—performing brilliantly today, and always stretching to the next level of performance tomorrow. Stretching, learning and growth are significantly correlated with happiness. Trying something new, figuring out a novel approach and developing your abilities will help you contribute to the your community and your organization, but in the process, you'll also add to your own sense of joy.
This article was written by Tracy Brower from Forbes and was legally licensed through the Industry Dive Content Marketplace. Please direct all licensing questions to legal@industrydive.com.