How the US is closing the gender retirement gap
Professional Pensions
Wednesday, 11 March 2020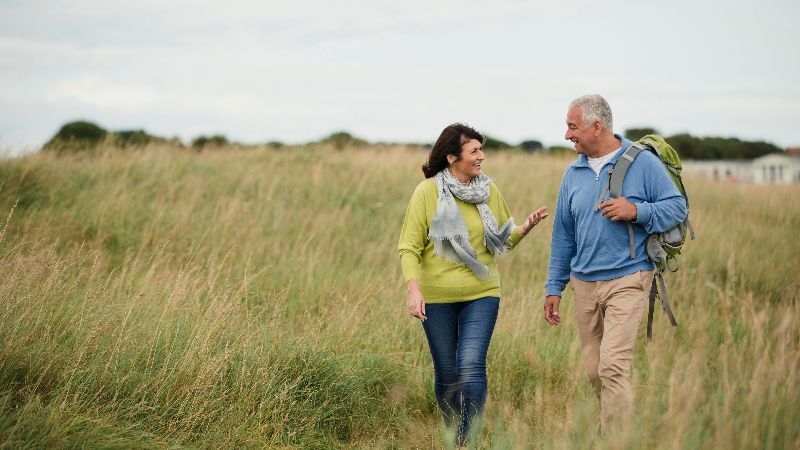 For employers and intermediaries only
Longer life expectancies, caring responsibilities, and lower average salaries leave women's retirement savings lacking. Mark Sullivan looks at how the US is closing the gap.
When looking at the gender retirement gap, it's prudent to ask whether the difference is driven by different saving habits or different priorities. There will be significant variations across the population but there are also generalised themes.
Is it a fair playing field?
There are three main factors which can make provision for retirement more challenging for women.
Firstly, analysis of the population and the impact of life events show that women are typically more likely to take a career break for care for children or elderly parents. It is these gaps which will inevitably lead to lower levels of savings, either through prioritisation of meeting current expenses against saving for the long term, or where it is not possible to benefit from company retirement contributions.
Secondly, the odds may appear stacked against women when considering retirement savings because women typically live longer than men. According to the US Social Security Administration a man turning age 65 on 1 April 2019 could expect to live, on average to age 84; for a woman the corresponding life expectancy was 86.5 years (according to the Office of National Statistics, in the UK the corresponding life expectancy is 85 and 87 respectively). This means that a woman must save more than a man to have a similar standard of living in retirement.
Lastly, there is evidence that women have lower lifetime incomes than their male counterparts meaning the same company retirement contribution will ultimately deliver a lower retirement income. This is an area where companies are being actively encouraged and legally challenged to ensure parity so any salary"discrepancy" between sexes in similar roles should, hopefully, no longer impact on the workforce of tomorrow.
So, what is the experience in the US?
Looking at the tables below, we can see that where participation is voluntary men are more likely to join a company-sponsored retirement plan than women. However, where auto-enrolment (AE) is adopted the participation and contribution rates are broadly similar. This supports the use of AE design features and similar results materialise where plans also introduce an element of auto-increase to levels of contribution.
Men are more likely to voluntarily join a pension plan
Participation
| | | | |
| --- | --- | --- | --- |
| | Overall participation | Non AE Plans | AE Plans |
| Male eligible employees | 78.9% | 58.2% | 90.0% |
| Female eligible employees | 73.2% | 51.0% | 89.8% |
Contributions
| | | |
| --- | --- | --- |
| | Average | Catch-up |
| Male eligible employees | 8.9% | 18.6% |
| Female eligible employees | 8.6% | 13.7% |
Source: Fidelity International analysis
A further difference is in the levels of one-off contributions, where men make larger one-off contributions; 18.6% of salary against 13.7% for women.
The evidence that women are less likely to voluntarily pay higher levels of contribution than the standard required, and to voluntarily join their company retirement plan can help inform corporate strategy to improve participation rates.
Finally, there also appears to be evidence that women feel more uncomfortable making investment decisions; a Fidelity survey showed that only 24% of women felt confident about planning for their financial needs in retirement and that 58% would be more likely to invest if they knew how to. Further, a study by S&P showed that financial literacy in the US for women (at 52%) was lower than for men (57%). This could be in part because some women only become responsible for the financial matters later in their lives, through the death of a partner or divorce. Education and support should therefore be part of the solution to encourage greater levels of saving for women.
So, how do you improve savings rates for women?
The evidence would suggest that the same strategies deployed in the US could work in the UK. Companies should consider women's broader financial wellness needs, by providing guidance, or tools, on creating financial plans for meeting short- and long-term goals.
Higher retirement savings can be encouraged and delivered through design features such as AE (at rates above the legal minimum) and auto-increase provisions. And, financial education can help individuals feel more confident and informed about making investment decisions for their long-term needs.
There is much that can be done. However, it is worth noting ultimately any action needs to consider the specifics of the workforce and enable tailoring of support not just by gender but also to reflect different generation and family circumstances.
Mark Sullivan is senior vice president of benefits consulting at Fidelity Investments
This article was written by Mark Sullivan for Professional Pensions and was legally licensed through the NewsCred publisher network. Please direct all licensing questions to legal@newscred.com.