How the Coronavirus could affect financial planning
Professional Adviser
Wednesday, 11 March 2020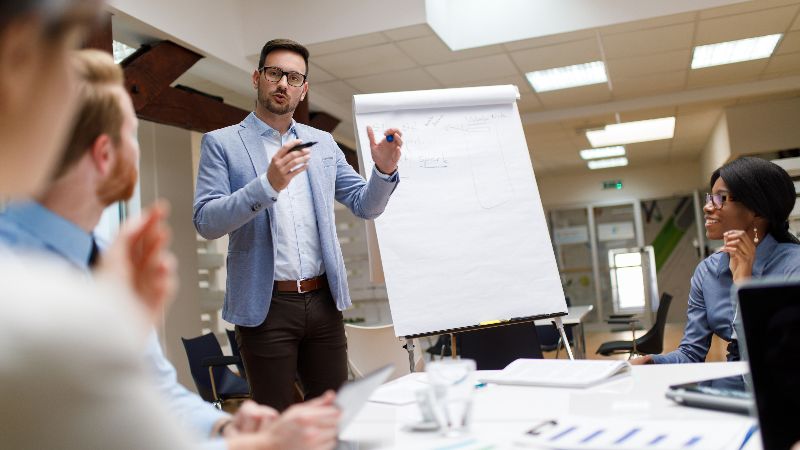 For intermediaries only.
The coronavirus outbreak has come to Europe and is starting to affect some things in our day-to-day lives, writes Martin Bamford. But it also has implications for financial planners at work too…
Our local supermarket has run out of toilet rolls, paracetamol and pasta. Events are being cancelled or converted to online summits. News media is running live blogs to report on the latest panic buying, infection rates and occasional deaths.
Stock markets are in the red, with the virus seemingly the catalyst we've all been waiting for to tip global economies in an overdue recession.
There's still a great deal unknown about the novel coronavirus and the disease it causes, Covid-19. I find myself somewhere in the middle of taking extra precautions (my hands have never been so clean!) and trying to ignore a great deal of the noise associated with the epidemic.
What seems likely to me is that human behaviour will change in the wake of Covid-19, with implications for the way we do things as financial planners.
Already we see some reluctance from clients to meet face-to-face. In cases where clients have recently returned from virus hotspots, such as half-term ski trips to Northern Italy, this makes real sense.
According to the World Health Organisation (WHO), most estimates of the incubation period for Covid-19 range from one to 14 days, most commonly around five days. Spending time close to someone who could well be carrying the virus, albeit without yet displaying any symptoms, seems a high-risk decision.
For established client relationships, one viable option is video calls instead of physical meetings. Widespread high-speed Internet across the UK makes it simple to connect via Zoom, or another video calling platform, sharing screens to discuss investment portfolios and financial plans.
Financial planners need the right kit to make the most of this video calling option. A high definition webcam goes without saying. Audio is equally as important, so a headset style dynamic microphone, which cuts out erroneous background noise, will add to the call experience.
Last but not least, lighting is an essential factor in a great video. I've lost count of the number of video calls I've had where the caller is framed against a window; it's much harder to form a rapport with a silhouette than with a well-lit caller.
The tendency to meet remotely is likely to escalate due to other factors too. A growing awareness of climate change will push financial planners towards more remote or local client meetings in the future; it's hard to justify driving across the country to meet a client when you're considering the carbon footprint of each client relationship.
I also anticipate Covid-19 catalysing to change how we consume information and ideas. Multiple large conferences have been cancelled in recent days to avoid the risk of widespread infection among their delegates. We don't, at this stage, know for how long the fear of Covid-19 will discourage sponsors and delegates from attending live events.
But the technology is already there to host online events, which are just as valuable and engaging as the real thing, and far more efficient in terms of time and money spent.
Flexible working
Within financial planning businesses, I expect Covid-19 will accelerate a shift towards more flexible methods of working. The latest IWG Global Workspace Survey found that flexible working is increasingly important to employees, with half already working remotely for at least half of the week, and 70% for at least one day a week.
With cloud computing and online collaboration tools, it's worth questioning why a requirement to be permanently based at a desk in an office remains the default position for many financial planners. Indeed, with younger members of staff, there's a more significant demand for flexible working practices, even if it's for a day or two each week.
Getting your head down and genuinely focusing on detailed work is often easier without the distraction of colleagues and office politics. Working from home is another significant contribution to cutting your carbon footprint too.
When Covid-19 properly landed in Europe, the stock markets took a tumble, with 'trillions wiped off' the value of portfolios in the space of a week. We're long overdue a market correction of this magnitude. We patiently remain to wait for an economic recession, which is well past its usual point in the typical cycle of things.
The coronavirus-inspired market correction was a timely reminder of essential investment principles, including portfolio diversification, regular client communication, and keeping sufficient back in cash to meet short-term income requirements.
Financial planners will now wish to stress-test their client portfolios and financial plans, in case of more profound and more prolonged declines.
One more element of Covid-19, which could well change financial planner behaviour, is how we approach emergency funds. Your emergency fund should consist of more than cash. Rather than joining the dangerous herds in their panic buying exploits, I would argue that a robust financial plan includes a well-stocked pantry and the supplies needed to see through a disaster of any kind for several weeks or longer.
In this on-demand economy, we've lost touch with the need for self-sufficiency. The UK has a fragile supply chain, as recent events have started to demonstrate. It only takes a viral pandemic, severe winter storm or political unhitching from trading partners to disrupt supermarket supplies and make for an uncomfortable experience - unless your emergency fund consists of more than cash in a savings account.
Martin Bamford is CEO of Bamford Media
This article was written by Martin Bamford for Professional Adviser and was legally licensed through the NewsCred publisher network. Please direct all licensing questions to legal@newscred.com.