How platforms make outsourcing to DFMs easier
Aegon Investment Team
Friday, 16 April 2021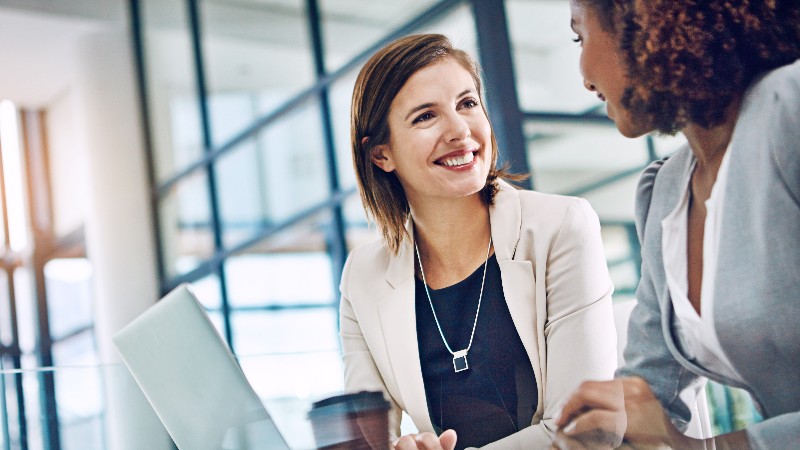 For intermediaries only
Outsourcing to industry experts offers interesting opportunities to change the way businesses work. The mighty Apple is a great example. Its MacBooks used microchips supplied by Intel for 15 years. Alibaba, "China's eBay" is said to have outsourced its website design work to a US firm to help it overcome a scarcity of development talent and work around China's internet restrictions. And in 2019 Google's external contractors outnumbered its own full-time employees.
By using outsourced expertise these companies were able to access expertise they didn't have in-house, focus on their core business objectives and deliver the best outcomes for customers.
We're seeing a similar use of outsourced expertise in the world of financial advice. Outsourced platform technology has become commonplace, and a significant proportion of advised assets under administration complement this by using the on-platform investment capabilities of discretionary fund managers (DFMs).
The aim is to create compelling client propositions while improving business efficiency. Like the Tech giants, financial advisers are increasingly recognising the value of outsourcing, in particular, to access specialist investment expertise. And likewise, DFMs are recognising the huge potential of the platform market to grow their businesses.
Platforms have given DFMs access to a wider market
Traditionally, DFMs were associated with high-net-worth clients, they dealt directly with clients personally, and did not market themselves to a retail audience. But things have changed.
Some DFMs realised before the 2008-9 financial crisis that a burgeoning mass affluent population might benefit from a more sophisticated investment approach. They didn't have the distribution, but the development of adviser-led platforms has provided them with access to this market.
Governance capabilities
Few advisers have the governance capabilities required to build and monitor sophisticated investment portfolios. Doing so is costly, time consuming and increases business risk.
DFMs are being appointed because advisers are confident they can add value to the client, and simplify their business processes, by outsourcing the implementation of the investment strategy to an expert. This lets them concentrate on providing a more holistic financial planning service to the client.
Outsourcing fund selection, asset allocation, and ongoing fund governance to an expert DFM can reduce investment risk and governance cost, but it comes with a new commitment to perform the appropriate due diligence on those DFMs the adviser recommends.
In addition to governance, the introduction of MiFID II (Markets in Financial Instruments Directive II) in January 2018 increased investor protection, transparency, fund provider and distributor suitability obligations, and simplified investor communications, including investor notifications if the value drops significantly on any given day.
Here again, platform technology can help because the investment detail is all online for the adviser to view.
Simple administration
There's also an alignment between the target market of most advice firms and the services offered by DFMs. Most DFMs target their services at investors with at least £250,0001 to invest and have the research capabilities to offer the more sophisticated investment strategies that these investors often demand. Their focus on portfolio-building alone means they can take full advantage of the huge range of investments that platforms often offer, and have more scope to make tactical changes.
The alternative for the adviser is often to meet the demand for sophistication using model portfolios. These models come with an extensive administrative burden as consent is required each time the portfolios are changed. In contrast, investment permissions are granted at the outset when using a DFM. This means they can make changes without consulting clients every time, so they can react quickly to changing market environments. This is administratively simpler and gives scope for a more tactical approach. This has to be balanced against the FCA's increasing focus on value for money and transparency, however. It's imperative that the cost of using DFMs can be justified in terms of better customer outcomes, not just adviser outcomes.
Some platforms also pay the DFM and adviser separately, further simplifying the administration by removing the need for the adviser to pass on any DFM fees.
Digital transparency
Platforms are the perfect facilitator for these sorts of partnerships, allowing the DFM to build and manage portfolios, advisers to monitor them on clients' behalf and both to sculpt their business models to suit. Because access to a DFM comes via the adviser's platform, they remain in control, not only of the data but the relationship.
Sometimes growing a business is about changing the way we think, and that's something that Apple is pretty much the poster child for. Digital technology opens up new ways of doing things, and new partnerships which have the potential – if executed wisely – to bring real business efficiencies.
1Opinium Adviser Attitudes Survey for Aegon. Fieldwork October 2020. Based on 251 advisers surveyed.
The value of investments can fall as well as rise and isn't guaranteed. Clients may get back less than they invest.