How platforms have reacted to FCA's market study
Professional Adviser
Wednesday, 18 July 2018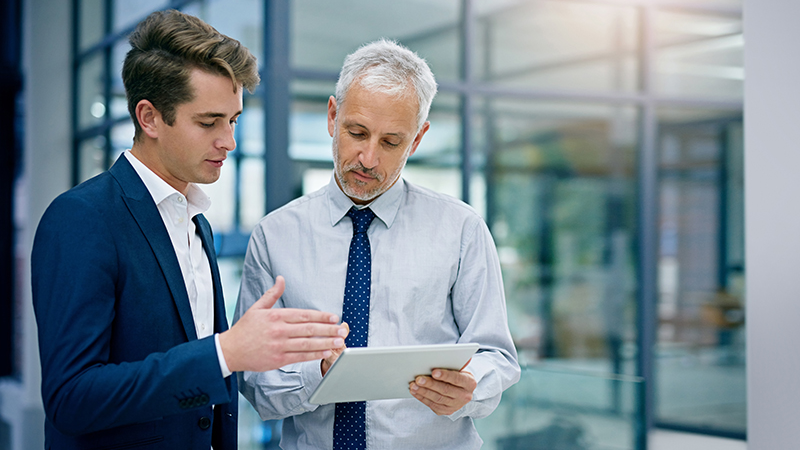 Adviser platforms are starting to offer their public reactions to the FCA's market study interim report - largely with praise for the regulator, while choosing to focus on different aspects.
Aegon, AJ Bell and 7IM have all been proffering their opinions, although it was only the latter two that gave their full penny's worth on platform switching.
The Financial Conduct Authority (FCA) recognised in its interim report there were"significant barriers" to switching, with advisers on average putting in six hours of extra work that costs clients an average £700 in extra charges.
The regulator said it wanted to see progress from the sector in this regard, otherwise it threatened to introduce"sunlight remedies", such as naming and shaming platforms who take too long or even"a more radical approach" in setting minimum standards.
AJ Bell chief executive Andy Bell recognised transfer times between platforms could be"painfully slow" and"frustrating" for all involved.
"The collaborative approach adopted by the FCA here is absolutely appropriate and should ensure workable improvements to the existing framework are brought forward quickly," he added,"We are particularly pleased the FCA is looking to give advisers clarity around suitability requirements regarding platform switches."
7IM head of intermediary Verona Smith agreed the industry had to make it easier for people to switch platforms."At a time when it has become so much easier for consumers to switch bank accounts, the platform industry has moved forward over the years, but we are still not there yet," she said."It is time these barriers were removed. The industry needs to remember it is a privilege, not a right, to look after client money."
Aegon pensions director Steven Cameron said it was important consumers did not face"undue barriers" when switching platforms and was pleased the FCA was"awaiting improvements, which should emerge from the Transfers and Re-registration Industry Group" before seeking to remedy it themselves.
Value or cost?
The regulator also focused on the price of platforms for both advised and direct-to-consumer (D2C) platform users.
For advised platforms, the FCA recognised the benefits were usually realised by advisers rather than their clients - although the client pays. It also recognised that, while price is an important consideration, other factors are likely to be more influential.
With regard to D2C platform prices, the regulator has taken its first steps to address potential consumer harm arising from pricing complexity and a lack of transparency.
7IM's Smith said:"It is notoriously difficult to compare platform costs because the charging structures are all so different. While we don't believe in policing how other platforms charge, we chose not to charge transaction fees or exit fees - other than, in the case of exit fees, passing on third-party administration costs. For us, it has always been about keeping things simple and transparent."
Cameron said the FCA was right to explore remedies to improve disclosure on charges, while AJ Bell's Bell said the FCA had"chosen the right approach" by focusing on value for money"because even small differences in the price customers pay can have a huge impact over the long term".
"The FCA highlights that revenue earned by investment platforms per pound of assets under administration ranged from 22 to 54 basis points," he added."As the spotlight inevitably turns onto charges, this will drive price competition, which we welcome."
Praise for the regulator
All three commentators praised the FCA for the direction it had taken in its platform market study - albeit for different reasons.
Aegon's Cameron said the proposed remedies were"proportionate and targeted", 7IM's Smith believed the report"put the consumer at its core", while AJ Bell's Bell said the FCA had"placed value for money at the heart of its review".
Although Cameron was generally happy with the FCA's report, he did however note the regulator failed to recognise how D2C and advised platforms might pressure asset managers on price.
"While the report continues to look at how platforms can exert competition pressure on asset managers, it fails to recognise that 'open' platforms have less negotiating power with fund managers than those which limit the funds on offer or which influence customers towards particular funds," he said.
This article was written by Tom Ellis for Professional Adviser and was legally licensed through the NewsCred publisher network. Please direct all licensing questions to legal@newscred.com