How delaying retirement could help future pensioners cope with rising price pressures
Aegon
Wednesday, 15 June 2022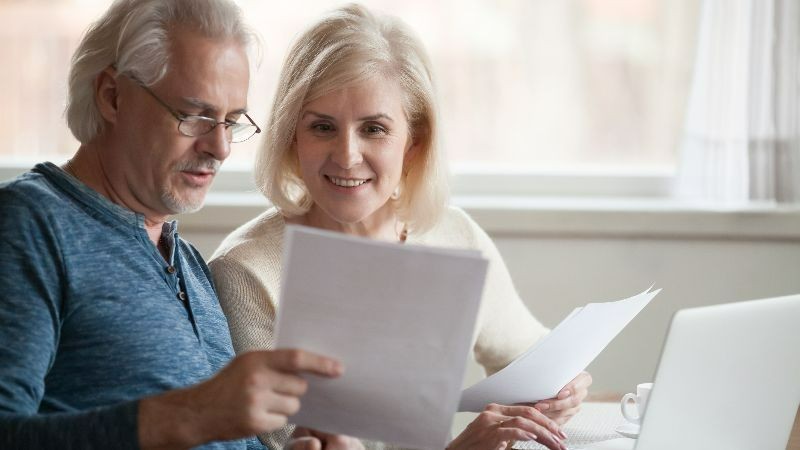 The pandemic saw a rise in 'early retirees' but the cost-of-living crisis poses challenges for many, with retirement incomes failing to keep pace with rising prices
Aegon analysis shows how those able to delay retirement could substantially boost their future pension income
An employee aged 60 with a pension pot of £200k might secure an income of £4,900 a year, but remaining in employment for an extra year with ongoing pension contributions of £200 per month could boost retirement income by £800 a year, a 16% uplift.
Delaying retirement for five-years can provide an uplift to £8,500, an increase of 73%, or £3,600 per year
Official data shows large swathes of the over 50 population have left the workforce since the start of the coronavirus pandemic, with retirement the overwhelming reason behind this*. Some will have experienced job losses or health issues and have felt forced into accessing their pension savings earlier than planned, while others will have reassessed priorities during the pandemic and make a voluntarily decision to retire early.
Recent Aegon research found a quarter (25%) of people had changed their plans for retirement since the pandemic and around 1 in 7 (15%) have considered accessing or have already accessed their pension funds earlier than planned**.
However, the current cost of living crisis poses new challenges for those considering their retirement options as soaring prices raise concerns over whether future retirees will have enough income to maintain their pre-retirement lifestyles or even just 'get by'. Aegon analysis shows that remaining in work and continuing to contribute to your pension could provide a significant boost to yearly retirement income.
For an employee aged 60 with a pension of £200k, this could provide a retirement income of around £4,900 per year. However, deferring retirement for one year (to age 61) and continuing workplace pension contributions of £200 a month could mean the fund has grown to £211,000***. And with one less year of retirement to spread the fund over, this could provide an income of around £5,700 per year – an additional £800, or 16% higher.
The longer you remain in work, the more significant the boost to your retirement income. For this same individual, delaying retirement by 3 years (to age 63) with ongoing contributions could mean the pension fund has grown to £234,300, providing a yearly income of around £6,900 – an additional £2,000 or 41% higher. Delaying by 5 years (to age 65), could mean the pension fund has grown to £259,600, providing a yearly income of around £8,500 – an additional £3,600 or 73% higher****.
On reaching state pension age, those with a full entitlement will currently receive £185.15 per week, a significant boost to any private pension income. So delaying retirement till closer to state pension age avoids having to 'bridge the income gap' till then.
Steven Cameron, Pensions Director at Aegon comments:
"We've seen large numbers of over 55s moving into early retirement during the pandemic, some because of lost employment or poor health, but others through choice. However, soaring prices means many retirees relying on fixed incomes are currently under huge pressures as their purchasing power tumbles. And for those drawing down a retirement income flexibly, any increase in the amount taken from their pension carries the risk of depleting pension savings earlier than planned.
"While some may not have the choice, individuals considering their future retirement options should consider the benefit of remaining in some form of employment. Not only can employment offer a sense of purpose, but the financial benefits extend beyond maintaining your current income to increasing your future retirement income as well. This is due to the triple boost to your pension from continued investment returns on your pension pot, further pension contributions from you and your employer, and fewer years to spread the fund over once retired.
"Every year retirement is deferred can make a difference to the level of pension income you receive. The actual difference will depend on how much you've already built up, future investment returns and how much you and your employer keep paying in. A financial adviser is best placed to support you on the retirement options available."
The value of investments may go down as well as up and investors may get back less than they invest.

References
*ONS, March 2022, Reasons for workers aged over 50 years leaving employment since the start of the coronavirus pandemic
**Aegon consumer research with Opinium in December 2021 among 2,000 UK adults, weighted to be nationally representative
***Fund values are in monetary terms, assume 4.25% investment growth (after charges). Numbers rounded to nearest £100.
****Figures assume 4.25% investment growth. Retirement incomes are based on the income you'd receive if buying an annuity increasing with inflation using the average of the top 3 annuity rates from the MoneyHelper annuity comparison tool on 9 June 2022. Numbers rounded to nearest £100.
Further information
Samuel Woods
PR Manager 
Aegon UK
Notes to Editors
In the UK, Aegon offers pension, investment and protection solutions to over 3.8 million customers. Aegon employs over 2,000 people in the UK and together with over 1,000 people employed by Atos, we serve the needs of our customers. More information: www.aegon.co.uk  Figures correct as at 31/12/2020
Aegon UK is part of the wider Aegon Group, based in the Netherlands, whose roots go back to the first half of the nineteenth century. Since then, Aegon has grown into an international business, with 30.4 million customers in multiple countries and EUR 979 billion of revenue generating investments as at 30/09/2021. More information on www.aegon.com
The information in this press release is intended solely for journalists and shouldn't be relied upon by any other persons to make financial decisions.