How coronavirus is affecting retirement for older workers
Aegon
Thursday, 8 October 2020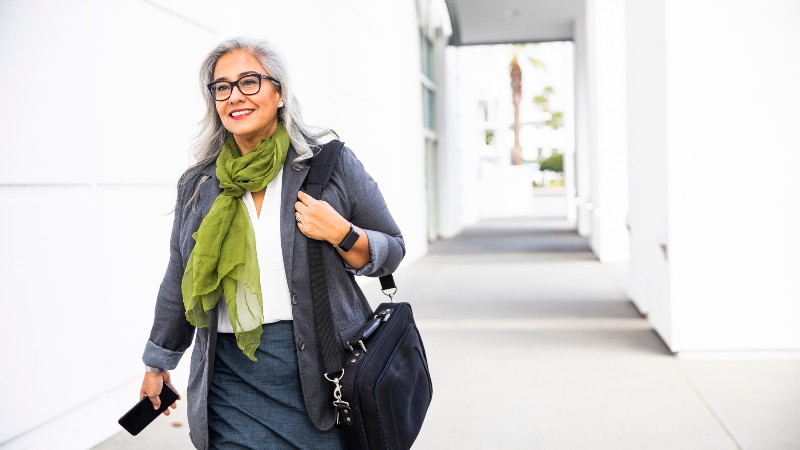 For intermediaries only
In a new study from ELSA, data shows how Covid-19 has affected older workers retirement plans and raised concerns about job security.
In a briefing note published this week, the research body used data from the English Longitudinal Study of Ageing (ELSA) Covid-19 study to examine how the work activity of older individuals has been affected by the pandemic, how older workers' concerns about their job security vary with their individual characteristics, and how retirement plans have already been affected by the crisis.
The data was collected in June and July from a sample of nearly 6,000 individuals in their 50s and older.
The IFS research found that nearly one in four employees aged 54 and over who were working before the crisis were on furlough between June and July. It added that, among those still working, one in five were working fewer hours.
Among the self-employed aged 54 and over it said a third were not working, and among those who were working only one in five reported they could carry on their work as normal.
The IFS said around one in eight (13%) have changed their retirement plans as a result of the pandemic, with 8% planning to retire later and 5% planning to retire earlier - something it said illustrated how disruptive this crisis has been to major life plans.
And it said those currently on paid or unpaid leave are more likely than others to now be planning to retire earlier (five percentage points more likely than those working not from home).
The IFS also found the effect of stock market falls on pension wealth is one driver of later retirement plans - noting that those with defined contribution (DC) pensions who reported a fall in their wealth are six percentage points more likely to be planning to retire later as a result of the pandemic than those with no DC pension wealth.
The briefing note said:"Being unexpectedly out of work, or on lower wages, in the years leading up to retirement can have obvious negative implications for retirement resources.
"Individuals may not be able to save as they were intending, and may even be forced to start drawing on their accumulated savings sooner than planned if they bring forward their retirement. These difficulties could be exacerbated during the current Covid-19 crisis for those with pension savings held in equities, who will have seen the value of their retirement savings fall in the wake of falls in asset prices."
Estimated association of characteristics with retirement plans
Note: Those in paid work immediately before the crisis only. Marginal effects are from a multinomial probit model with three outcomes: now planning to retire earlier, now planning to retire later, and no change. Specification additionally controls for age, gender and education, and whether an individual is in a couple. Bars indicate 95% confidence intervals.
This article was written by Jonathan Stapleton from Professional Adviser and was legally licensed through the Industry Dive publisher network. Please direct all licensing questions to legal@industrydive.com.