How Aegon Master Trust is focusing on member outcomes
Professional Pensions
Thursday, 11 March 2021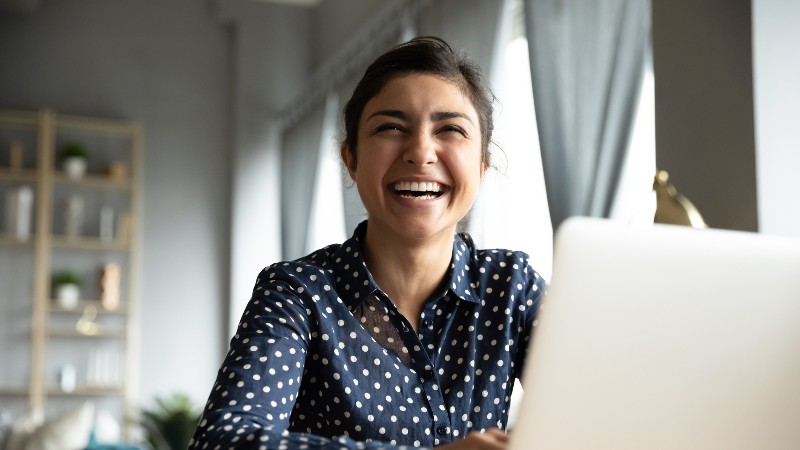 For employers and intermediaries only
James Phillips speaks to Aegon Master Trust trustees Ian Pittaway and Helen Parker about their focuses for the coming year.
Since its acquisition from BlackRock in 2019, the Aegon Master Trust has been working hard to improve its service to members, achieving regulatory authorisation in September 2019 and developing a range of member insight tools to boost engagement, knowledge, and understanding.
Under the chairmanship of Ian Pittaway, a partner at Sackers, the scheme is now in the throes of a minor shake-up, seeking to amend its board structure.
Joined by trustee Helen Parker, a consumer champion across a number of organisations, Pittaway explains that the role of the trustee is to think of the member, no matter what task is at hand. And this is where the changes are derived from.
While Pittaway notes his role comes with all the regulatory, administrative, and investment decision-making requirements, he believes it is also to make sure that the"member is at the heart" of both the master trust and the wider Aegon organisation.
"We have to remember that, not just for their benefits at retirement, but beyond that as well. My job is really to act as a catalyst and to ensure that we scrutinise every angle, every aspect, of the proposition here, whether it's communications and engagement, investment, administration, charges across the piece.
"We need to make sure that we are as competitive as we can be in what's an incredibly competitive world. I need to encourage and cheerlead the trustees and Aegon forward to keep improving relentlessly the offering, so it gets better and better all the time."
Parker says her experience in consumer-facing industries will particularly help enhance the Aegon offering to members, saying she wanted to ensure the organisation had a"laser-like focus on everything that we could do to, not just offer great products and services, but really focus on how we could improve member outcomes".
Her roles at Which?, the Financial Services Compensation Scheme, and Ofgem lead her naturally to a number of questions to which the answers will prove pivotal."What exactly are we talking about when we say member outcomes? How can we enhance that further? How can define that? How can we break it down? How can we measure that so we can drive it relentlessly."
The board of trustees is"incredibly open to these ideas and wants to act on them as fast as possible", she says, adding this makes it a"very exciting place to be".
Value for money
Overall, like many organisations, the focus is on value for money and value for members. The age-old question of what this actually means arises, but to Parker there is no single answer."We're talking about a lifetime, aren't we, and we're talking about many phases."
The key, she says, is to see it through the perspective of, and articulated in the voice of, a member."It's like looking through the consumer journey, through their lifetime of savings up to and right through the point of retirement and beyond, drawing down on those savings and, ultimately, the mission or the objective of that is a lifetime of financial security, which just happens to be Aegon's mission statement."
To understand the question, you must think about what the consumer wants to know and express their statements in their voice, Parker suggests. It is about thinking about the money not just as a pot, but how to use it, how it fits in with other sources of wealth, and how to protect it from scams. Providers must recognise the emotional aspect of savings, she says.
"We must look at it through the consumers' eyes, stand in their shoes, and look at that equation, express it in their language, and then try to work out what they be doing to achieve that," she continues."Then we can harness all of the great creativity that exists in the organisation, using our communication and engagement tools to help drive good outcomes."
Pittaway concurs that the value is not found in the costs, but in the member experience - even if costs are somewhat tangible and easy to measure.
"The whole concept of value for money is so much more subtle than that," he says."It's about communications and engagement and, personally, I would very much regret heading down a road of cheap as chips. Value for money is not the cheapest possible option. Clearly, charges are important, but that cannot be the whole story.
"It's about people taking better decisions and getting better outcomes for them. It's the support they get, the education, the engagement. They are every bit as important as the charges."
Parker says Aegon has been working on a new value for money framework, which will be used as an"overarching lens" for the wider work at the master trust. This very question has been used to influence the work of both the scheme and the provider, Parker says.
Close relationships
The master trust has built a very close relationship with the wider Aegon organisation, not least by having had two senior Aegon executives as part of the board, acting as affiliated trustees, and therefore able to champion its causes outside of the regular meeting.
Aegon UK chief distribution officer Ronnie Taylor and finance director Phil Tervit have both been instrumental in effecting change and refocusing attention on the master trust, Pittaway explains.
"We had the advantage that, at the end of a meeting, I didn't have to write a letter as chair to Aegon saying, 'please address the following things', they [Taylor and Tervit] would take those issues away and they would socialise them.
"They would discuss them with the decision-makers within the sponsor and would fight our corner for resource and ability and whatever we need. They'd be there in the corridors of power fighting."
This relationship has resulted in greater resourcing for the master trust, enabling back office and administration work to keep up with"a lot of new business", he says. By having two senior Aegon executives with finance involvement, the master trust has been able to win the extra budgeting it needs when those decisions are made at an organisation level.
Parker also credits the relationship for highlighting the value for money work the scheme has done, with Aegon as a whole seeking to adopt the framework across all of its propositions."We don't want to be sitting on the edge; we want to be influencing right at the heart of the organisation," she says.
"We're actually going to change their whole organisational perspective on how they think about measuring outcomes and that seems to me a highly effective outcome and it probably wouldn't have happened as quickly or as easily if we hadn't have had that very close relationship with our affiliated trustees."
Recently announced changes to remove these positions from the board and move to an independent structure will not, however, dampen the relationship, both Pittaway and Parker contend. At the time of the announcement in December, Pittaway said both Taylor and Tervit would remain"intricately involved".
Diversity and experience
He reasserts this argument, noting that the structural change is designed largely to bring the board in line with best practice across the marketplace, while also strengthening the diversity and experience of members of the board.
"What we didn't want to do was lose that passion, that enthusiasm, that commitment, which our Aegon trustees have, because that produced great results for us. They will remain intimately involved and they'll be involved in those discussions.
"Hopefully, we won't lose the advantage of them being able to go into Aegon and to act as champions of the master trust, when necessary. But we will gain a fully independent board, which is important in terms of market perception, and if we can gain the extra skills and extra perspectives, then maybe that will add to that diversity of thought and even better quality decisions."
To this end, the Aegon master trust has been seeking an ESG specialist, recognising what Parker describes as almost a"hygiene phase" for the whole market, delivering greater ESG focus and"catching up" with wider efforts across financial services.
For Aegon's part, it is"doing it in a rapid way", Parker says,"but also in a meaningful way for members". Along with the value for money assessment work, she says it is important to get answers to a number of questions:"What does this really mean? What is this really delivering for the members? How can we bring them on the journey with us? These are key."
Earlier this year, Aegon as an organisation committed to net-zero default funds across its pension portfolios by 2050, with at least a 50% reduction by 2030, and £3bn of assets moved to ESG strategies by the middle of 2021.
Parker believes the independent structure will provide"the best of both worlds", adding:"We completely understand the desire for both employers and perhaps existing trustees who are handing their members over to us to desire to see that maximum level of independence."
Helping members
Overall, the master trust is seeking to provide a better member experience, developing its value for money assessment and ESG offering, while continuing work on its member insights platform, incorporating email campaigns and personalised videos.
For Parker, one of the biggest inputs to better member outcomes is engagement, not policy."It's about finding ever new and creative ways to help people make their complex choices. I'm not sitting here thinking our world would become immensely easier or more difficult with massive policy change; I think so much of it is in our hands.
"It's difficult, but possible, to engage our members and help them make better decisions."