How advisers can improve clients' financial wellbeing
Professional Adviser
Monday, 7 December 2020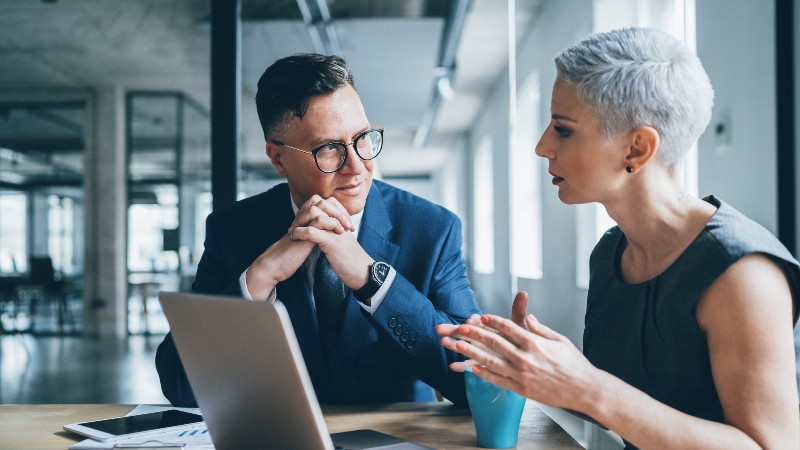 For intermediaries only
As financial wellbeing becomes a greater consideration for more clients and financial advisers alike, Professional Adviser's Stephen Little speaks to a numbers of advisers and other voices to see what it really means and how it can be further integrated into the planning process...
Mental health has become a growing concern in recent years and as a result financial wellbeing is increasingly being seen as more important by advisers.
Financial wellbeing is about feeling comfortable, secure and at ease with your finances.
One of the reasons financial wellbeing is so important is because it plays a significant part in a person's overall wellbeing. Money-related worries can seriously impact a person's health, contributing to mental health worries, increased stress and depression.
The impact of the Covid-19 pandemic on people's personal finances has also highlighted the importance of financial wellbeing. The pandemic has knocked businesses for six, with many having to close their doors or furlough staff, leaving more people vulnerable.
The Initiative for Financial Wellbeing has adopted the following five pillars as its definition:
A clear path to identifiable objectives
Ability to cope with financial shocks
Control of daily finances
Financial options
Clarity and security for those that we leave behind
Advisers have a huge role to play in helping people to minimise the impact of financial stress and improve their financial wellbeing and happiness.
Tom Morris, director and Chartered financial planner at Ovation Finance, says it is important for advisers to have a discussion with clients about what makes them happy:"We firstly try to understand what a client is trying to get out of life and what makes them happy. Once we know that we are able to start building a financial plan with them."
He believes soft skills are key for advisers looking to include financial wellbeing into their financial advice processes.
"We spend a lot of time coaching, focusing on questioning and listening skills," he adds."This helps us get to the bottom of what is important to a client.
"Advisers need to ask open questions to avoid yes or no answers. Do not just take the first answer. Ask deeper probing questions to find out more. This way you can find out what their values are and what drives them.
"We also do a financial wellbeing review with our clients where we analyse their income and expenditure to map out a plan and help them meet their objectives."
Martin Bamford, head of client education at Informed Choice, says a good place to start for advisers is by understanding what the client wants out of life.
"Clients would come to us with a defined financial objective which we would try to meet, but now we focus on what the client is trying to achieve with that level of wealth," he says.
"Advisers need to delve into why clients want to achieve their financial goals by asking lots of questions. It is about peeling back the layers of the onion. If somebody comes to you and says they would like to retire at 60, ask them why they want to.
"You might get a different response or a more detailed explanation of the motivation behind the answer."
Focusing on questioning and listening skills when considering financial wellbeing with clients is key, he adds.
"A lot of training we do is built around coaching skills and asking the right questions so advisers can have deep conversations with clients that unravel what they want to do with their life," he continues.
"There are now organisations that deliver this type of training for the financial planning profession and is tailored for what we do. Advisers need to have an understanding of how to construct a holistic financial plan that encompasses all areas of life that recognises wealth is not just about money and status."
Dave Lamb, owner and adviser at Gibson Lamb, says adopting a financial wellbeing approach to advice has massively changed how discussions go with clients.
"Financial wellbeing is about reminding clients that being happy is more important than being rich," he explains.
"We are trying to coach our clients so they can draw their own conclusions, which is very different from telling them what to do with advice.
"Our discussions with clients have evolved to move on from numbers. Whereas before we would list the client's objectives when talking about their financial plans, we now talk about what makes them happy or unhappy."
'What it means'
"Financial wellbeing is about feeling confident, secure, and in control of your money," says Sarah Waring, client and proposition director at Quilter.
"It is knowing that you can meet your needs and pay the bills today, but also deal with the unexpected and plan for the future. It is not is just about how much money people have got. It is about how they feel about their money and what it means for their life.
"With the current Covid crisis the UK is facing a mental health epidemic. Mental health is heavily linked to the state of a person's finances, so advisers can play a huge role in helping to reassure and connect with clients."
A recent survey of 10,000 people by financial wellbeing provider Salary Finance found that 40% of UK employees have financial worries. Of these, 73% experienced stress while almost half (46%) had depression.
Of the respondents earning more than £100,000 a year, more than half (55%) said they suffered from anxiety and panic attacks with 53% saying they experienced depression.
The research also revealed that UK employees take 1.5 days off work a year because of financial stress.
Separate research from Aegon highlights the impact advisers can have on improving a client's financial wellbeing. In a recent survey of 2,000 people it found that those who have taken advice are more likely to enjoy life because of the way they are managing their money (34%) compared to those who have not (25%).
The Initiative for Financial Wellbeing (IFW) supports and offers guidance to advisers who want to improve their client's financial wellbeing by helping them to become happier and not just wealthier.
Chris Budd, chair of the IFW, says advisers who implement more financial wellbeing considerations into their financial planning processes will benefit in the long term.
"Financial wellbeing is about helping people to live a meaningful existence. If you talk to your clients about investments only, at some point they could look for something cheaper elsewhere," he says.
"But if you create a path to a happier future that they did know they could have before they came to see, your clients will show you greater loyalty. You will create a much stronger business by helping clients achieve things that make them happier."
Morris concurs, and says advisers who focus on financial wellbeing will be more highly valued by clients:"If you can help your clients become happier they are really going to appreciate it and that can only be good for business."
Be careful
Ronnie Taylor, chief distribution officer at Aegon, the first firm to strike a commercial deal with the Initiative for Financial Wellbeing, says when approaching financial wellbeing, advisers need to acknowledge their limitations in terms of what they are qualified to do.
"It is important for advisers to help clients with their financial wellbeing but as you open up difficult conversations with them this could stray into issues of mental health," he says.
"The nature of those conversations advisers have with clients about financial planning means people will share the biggest fears and hopes
"Advisers need to make sure that they are not trying to become psychologists or counsellors. When dealing with mental health issues it is best to leave it to the professionals, rather than to trying to do that as adviser."
Indeed, Waring says when helping clients with financial wellbeing it is far less about the kind of product or the performance that old-style traditional financial planners might have focused on.
"By asking questions advisers can gain an understanding of what the client's ambitions and goals are in life and how they can help them achieve that," she says.
"It is not all about the money. It is about trying to get a sense of where the client is, where they want to go, and how the adviser can help them get there."