How a 'pensions pound' could simplify DB benefits
Professional Pensions
Tuesday, 27 November 2018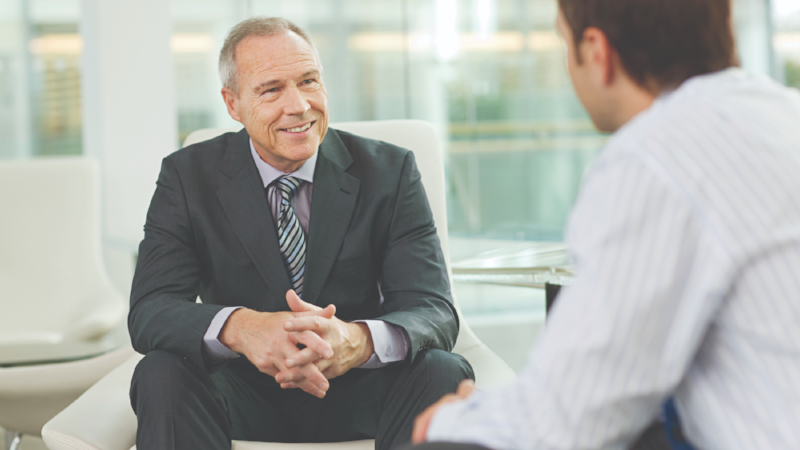 The ACA and Royal London have published a joint policy paper on a 'radically simplified' DB structure. Kim Kaveh looks at the proposals.
The Association of Consulting Actuaries (ACA) and Royal London have proposed a"pensions pound" to"radically simplify" defined benefit (DB) pensions rights.
Consumers and employers could reap"substantial benefits" by simplifying benefit structures as the current system is"increasingly out of step with other savings opportunities being offered to consumers", the pair argued.
Outlined in a joint report, unveiled on 19 November, a"pensions pound" is a members' benefit entitlements in which the complexity of individual pension rights could be converted into a set of"standardised rights which could be common across all schemes".
'Slices'
According to Royal London and the ACA, one total pension figure can be made up of a dozen different"slices", each of which can have different rules about the way they have to be revalued up to retirement, indexed through retirement, and covered by the Pension Protection Fund.
Rules can vary according to when the pension was earned, how it interacts with the state pension system, and how it reflects rules on gender equality. The two firms' paper included candidate simplified benefit structures into which potentially all of the benefit"slices" would be converted.
So why have the pair proposed this?
According to the report, DB pensions are"complicated for members to understand and schemes to administer", and there is"little flexibility for members in how they use them to fit their own circumstances".
The report further noted that the"rigidity" in the system is also stopping employers from consolidating schemes where they could take advantage of economies of scale to"improve scheme governance and better manage costs to their business".
Such simplification would allow members to understand their"pensions pounds", improve scheme governance by focusing resources on member engagement and deficit reduction, reduce administrative errors, and pave the way for DB consolidation.
Two new DB consolidators have emerged since the Department for Work and Pensions' published green and white papers on the DB space, which both noted there will be a push for greater consolidation to bring greater efficiencies: The Pension Superfund, and Clara.
Government restructure
Such simplification, however, requires the government to permit such a radical restructuring. The paper noted that current legislation does allow for some reshaping of pension benefits, and this is already likely to be necessary as issues around equalising guaranteed minimum pensions (GMPs) are gradually resolved following last month's High Court judgment in the Lloyds Banking case.
Furthermore, legislation would be needed to make sure members were treated fairly, and would also need to take account of potential knock-on effects of restructuring on aspects such as pension tax relief.
ACA chairwoman Jenny Condron said in a statement that DB pension rights have built up in a"piecemeal way" over a period of decades.
"This makes them expensive to administer and complex for members to understand," she said."Converting DB rights to a standard structure could yield huge savings and be to the benefit of schemes, employers and members alike."
The report further outlined that simplification"does not mean a reduction in the expected value of members' benefits", but a re-shaping"without any reduction in members' headline pensions". It added it is important for simplification to be viable so that it is achievable without seeking individual member consent. It would also be possible to give members the choice of a limited range of different options while staying in the DB environment.
Royal London director of policy Sir Steve Webb added:"There has been talk of pension simplification for years, but DB pension rights remain one of the most complex areas of the pensions landscape.
"There is a huge prize to be had if the complexity of individual pension rights could be turned into a set of standardised rights of equivalent value."
He concluded that this would mean less money was spent running schemes and explaining complexity - and could therefore pave the way for greater understanding.
Advantages of a simplified structure
The amount paid would be easier to understand. For example, annual increases would be much simpler rather than different components being potentially uprated by different amounts;
The cost of running the pension scheme could be substantially reduced - by up to 50% in some cases; this would free up money to improve the security of member benefits or to reduce costs to employers;
Combining DB schemes into a 'consolidator' would be much simpler, as all members would have standardised benefits and the consolidator could run a scalable single structure scheme rather than replicate dozens of separate benefit categories for each original scheme;
The process of transferring out of a DB scheme would be simpler as the rights built up would be much easier for schemes to value and advisers to provide advice;
Ranking pension rights by their value in pension pounds would help people compare their rights under DB, defined contribution (DC) and state pension systems; this could be useful in presenting information via a 'pension dashboard' and will help members understand potential savings gaps;
In the most radical version of this proposal, members could reshape all of their non-state pension rights to a different mix of DB and DC rights if they wished.
This article was written by Kim Kaveh from Professional Pensions and was legally licensed through the NewsCred publisher network. Please direct all licensing questions to legal@newscred.com.