Here's what's happening during Talk Money Week 2021
Aegon Content Team
Friday, 22 October 2021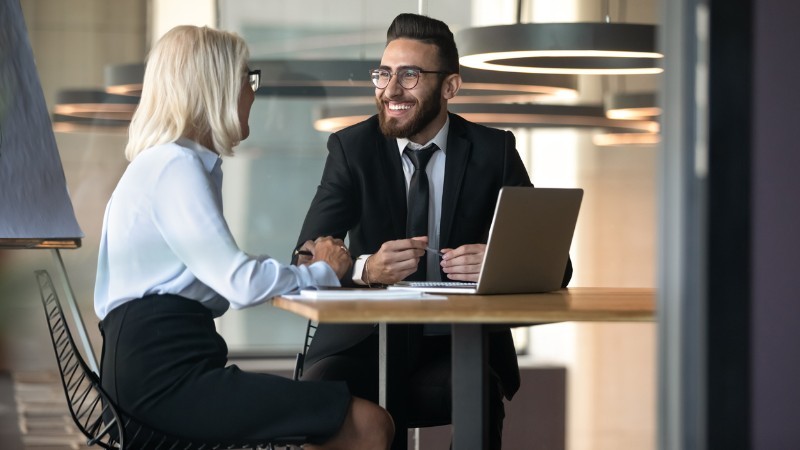 For financial advisers only
At Aegon, we're taking part in Talk Money Week an annual campaign run by the Money and Pension Service (MaPS), which launches on the 8 November 2021.
Talk Money Week aims to help improve people's financial wellbeing, so you and your clients may be interested in joining – to talk all things money.
When we talk about financial wellbeing, we refer to how people feel about the control they have over their financial future – and their relationship with money. That includes their ability to respond to financial unpredictability and unexpected expenses.
People with healthy financial wellbeing can meet their long-term financial goals and make informed choices that allow them to enjoy a meaningful life – both now and in retirement.
From the 8 November we'll be talking about:
Money secrets – most of us keep money related problems hidden from our loved ones. But by encouraging your clients to share their money secrets, they might find that many people are in the same situation as them. We'll be sharing some of our own money secrets and top tips for managing money across our social media channels.  
Getting the basics right – help your clients learn about budgeting, how to build positive financial habits or even recommend popular books for them to check out about creating a money mindset. Once your clients have a better understanding, they might decide to share what they've learned with others, which helps kickstart that conversation.
Future self – helping your clients visualise where they would like to be in the future, and how to start working towards that vision, is an important step to help improve their financial wellbeing.
Pensions – is retiring early a possibility for your clients? Can you help your female clients close the gender pay gap in their pension? Check out our hints and tips to help your clients take control of their savings and put them on the path to a lifetime of financial security.
MaPS have also provided helpful guides on how to start conversations about money such as, talking about money with friends and family and protection against financial abuse. You may find these guides useful, or you may wish to share them with your clients.
By having these conversations, your clients could feel more confident with managing their savings and it might bring some peace of mind especially during these challenging times.
Make sure you look out for our social media posts to find all the content you need – and you can also join in the conversation by using #TalkMoney.
To find out more please visit maps.org.uk/talk-money-week/