Helping shape the FCA review of the advice landscape
Steven Cameron, Pensions Director
Thursday, 18 July 2019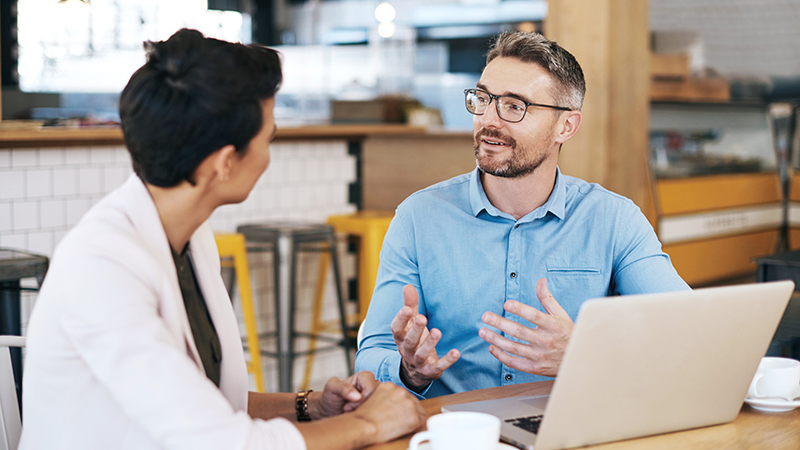 For intermediaries only
One of the most important projects underway at the FCA right now is its Evaluation of the Retail Distribution Review (RDR) and the Financial Advice Market Review (FAMR). The Treasury is also involved. Aegon is a strong and committed advocate of the benefits of individuals seeking regulated financial advice. Since the RDR and FAMR were implemented, the need for such advice and the value it provides have continued to grow. It's vital that those who need advice and who would benefit from it are not only able to obtain it, but are actively encouraged to seek it out.
The FCA's call for input to help shape the next phase of its review closed recently. Here's a summary of the key points we made in our submission to the call for input. We'd welcome your thoughts on any of these.
Refocus on closing the 'regulated advice' gap
While our research shows advisers continue to support FAMR principles, they express disappointment regarding the practical benefits FAMR has delivered, and see no real sign of the regulated advice gap reducing. Recently, the FCA has been focused on developing protections for non-advised customers, including those exercising pension freedoms, effectively working on the assumption that there is a guidance gap rather than an advice gap. While guidance may be enough in certain situations, we believe the emphasis now needs to return to facilitating more people receiving regulated advice in situations where it's likely to benefit them.
Address the advice gap for defined benefit (DB) transfers, including seeking solutions to the professional indemnity problems
The demand for advice on DB transfers continues to outstrip supply, so in this area we see a definite advice gap. The supply of DB transfer advice has been further hampered by the challenge of obtaining affordable professional indemnity (PI) insurance, which we anticipate getting worse after the increase in Financial Ombudsman Service compensation limits. We hope the FCA will take a keen interest in looking innovatively at how to address PI challenges.
Advice through the workplace
Some FAMR recommendations were designed to make advice more accessible through the workplace. However, employers continue to struggle to understand what they can and can't offer without crossing into regulated advice. The industry, FCA and the Pensions Regulator should work together to encourage more employers to engage a regulated adviser and to better promote the fact that employer-paid advice up to £500 is exempt from 'benefit in kind' taxes. The workplace may also offer a route for advisers and employee benefit consultants to offering guidance where this would be enough.
Reviewing MiFID II requirement to carry out annual suitability reviews
The Markets in Financial Instrument Directive (MiFID) II requires advisers offering an ongoing service including a suitability review to carry this out at least once a year. In some circumstances, this could be unduly onerous and could exacerbate the advice gap. Many individuals benefit from an ongoing advisory service and advisers can generally agree with their clients what ongoing service to provide, including whether or not that includes a review of suitability. But if it does, MiFID II requires this at least once a year meaning advisers will need to factor in the time commitment this creates and won't be able to take on as many clients overall, increasing the advice gap. The alternative isn't to offer this ongoing suitability review, meaning fewer consumers will benefit from ongoing advice.
While the FCA is limited in its ability to diverge from MiFID II requirements at least while the UK is in the EU, we urge it to explore if there are ways of clarifying the full range of options that advisers and their clients have.
Relaxing rules on what support providers can offer adviser firms
We appreciate FCA inducement rules are designed to make sure support offered from product providers doesn't influence adviser firm recommendations. However, looked at across the market, this means the adviser community is receiving far less support than it did in the past. We believe a thriving advice sector is in the interest of consumers and reducing its support from third party providers could be to the detriment of the consumer population in general. We urge the FCA to reconsider if a wider definition of 'consumer benefit' within inducement rules might play a role in addressing the advice gap.
Merge adviser charging and the pensions advice allowance
FAMR introduced the concept of the pensions advice allowance (PAA) which allows individuals to take up to £500 from their pensions up to three times to pay for broad retirement advice. The RDR had already introduced adviser charging which has no limit on amount or frequency but can only be used for advice on the pension from which it's taken. These similarities mean PAA isn't widely offered or asked for and we'd strongly support merging it and adviser charging. We appreciate that this isn't fully within the FCA's remit and would welcome HMRC allowing adviser charging to be used for broader retirement planning.
Risk based Financial Services Compensation Scheme (FSCS) levies
Since FAMR, the funding of the FSCS has been reviewed with providers now paying 25% of intermediaries' levies, something we've called for. We continue to support the FAMR proposal to move to risk-based levies as a means of sharing costs more fairly across intermediaries, reducing the burden on the vast majority of well managed professional adviser firms and passing it to those who choose to undertake higher-risk activities such as advising on unregulated investments.
Reviewing the definition of 'guidance' and what commercial firms can offer
The majority of individuals would benefit from receiving regulated advice at some points in their lives. There's also a role for guidance, whether from regulated adviser firms, providers or through government facilitated agencies such as the new Money and Pensions Service (MAPS). Guidance needs to work alongside advice and we hope those who obtain guidance will be better able to appreciate the value of seeking advice when they do need it.
FAMR's 'advice gap' looked across advice, guidance and information but we urge the FCA to now look separately at regulated advice and guidance, while also making sure these fit well together. Both industry and consumers would benefit from a simple and clear definition of 'guidance' rather than relying on it being whatever doesn't fall within the definition of regulated advice. We strongly believe that commercial firms including advisers should be able to offer the same services as MAPS, with this classed as guidance and not regulated advice.
Conflicts of interest
Certain stakeholders believe contingent charging, particularly for advice on DB transfers, can create conflicts of interest, with some calling for a ban. Conflicts of interest can occur in many aspects of financial services and the key is to make sure these are managed effectively. We believe a ban on contingent charging would increase the advice gap, so we're pleased the FCA hasn't rushed into any decision on its future. We believe the most recent proposals from the Work and Pensions Select Committee, designed to mitigate the risks of contingent charging, including a standardised form of triage are worth exploring. We also believe the PFS Gold Standards on Pension Transfers offers a sound approach for managing such conflicts.
What's next?
Once the FCA has considered responses to its call for input, it will refine the scope of its evaluation ahead of issuing an extensive data request to a sample of firms. It also plans to carry out consumer research. We expect the evaluation to carry on throughout 2019 and into 2020, with findings published at some point next year. There are real opportunities here to help shape the hugely important market for advice, to make sure it thrives and supports even more customers secure their financial futures.