Help protect your employees from pension scams
Kate Smith, Head of Pensions
Thursday, 13 September 2018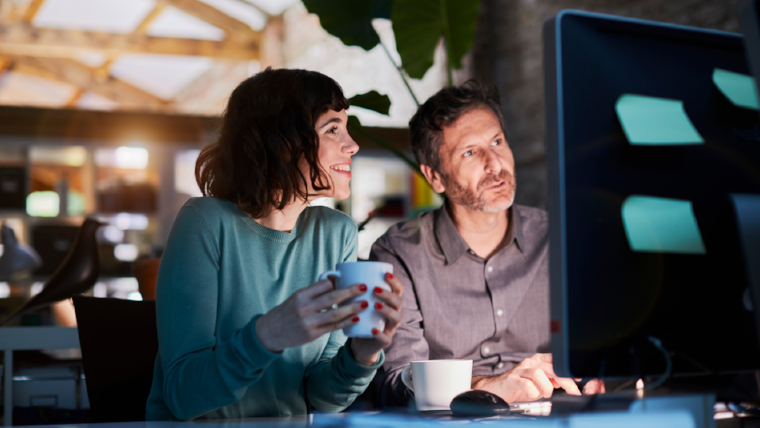 For employers
Scams are schemes to trick people out of their money. And in fact, according to our research, the menace of cold calling is so widespread that 9 out of 10 people have received calls from cold callers. It's not just telephone calls that fraudsters use to pester people, over half of those surveyed have also been approached by email and text.
These scammers may talk about a phenomenal investment opportunity, with a guaranteed return. Perhaps the person on the end of the phone has offered to review a pension free of charge? Or claim to provide early access to a pension before the age of 55?
As well as being a nuisance, a bombardment of unsolicited approaches via the phone, email and text is a tactic used by scammers to attempt to steal money. And the offer of a free pension review is a common method used by plausible fraudsters to steal money from unsuspecting savers.
While the offer of a free pension review, can sound harmless, it's a method commonly used by scammers to trick people into giving personal and financial information. The mention of those three little words, should immediately have alarm bells ringing.
Unfortunately, many people are taken in and persuaded to share information with fraudsters, which in many cases results in them losing all their pension savings.
What can you do?
Together, advisers, employers and providers can continue to raise awareness and put pressure on the government to make further changes to legislation.
As an employer, you may not be targeted directly, but could your employees find themselves on the receiving end of a scam? Fraudsters can be articulate and financially knowledgeable, with credible websites, testimonials and material hard to distinguish from the real thing. Even your most financially smart employees could be lured in.
Many employees coming up to retirement could have amassed large sums of money in their pension pots, making them prime targets for scammers.
We're doing everything we can to make employers aware of the problem, however, this is not a battle that can be won alone. As an employer, you're in a key position to alert employees to the danger of fraud, including scam warning signs, tricks and pitfalls.
To help you help your employees, we've created an infographic which includes some of the key steps that they can take to help them stay safe. By highlighting scams, you could save one of your employees becoming the next victim.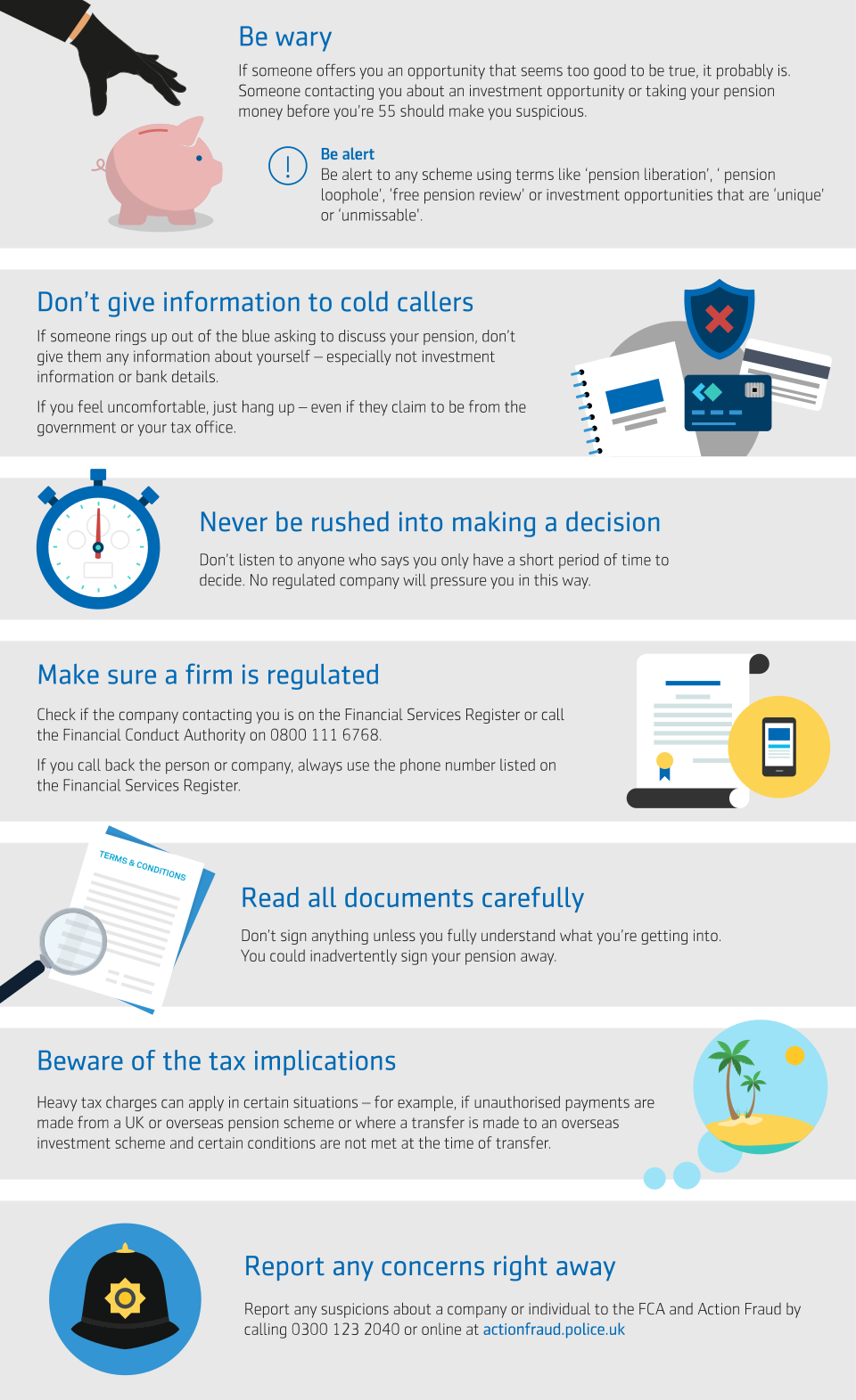 We've put together some useful next steps to help you protect your employees and for your employees to help protect themselves.
Emphasise to your employees how important it is to ignore and report unsolicited calls. Remind them that promises of unrealistic returns are likely to be from fraudsters.
Signpost the FCA's ScamSmart webpages on your pension and company websites.
ScamSmart offers a wealth of information for you to download and use to spread the word to your employees - including leaflets, posters and articles.
Tell your employees to check if a firm is authorised by the FCA. If they're not, it's probably a scam.
Check the FCA's Financial Services Register to see if a firm or individual is authorised or registered with the FCA. If there are no contact details on the Register or if the firm claims they're out of date, call the FCA Consumer Helpline on 0800 111 6768.
Make your employees aware that if they use an unauthorised firm, they won't have access to the Financial Ombudsman Service or Financial Services Compensation Scheme (FSCS)if things go wrong and they're unlikely to get their money back.