General election 2019: the pensions manifestos
Professional Pensions
Monday, 2 December 2019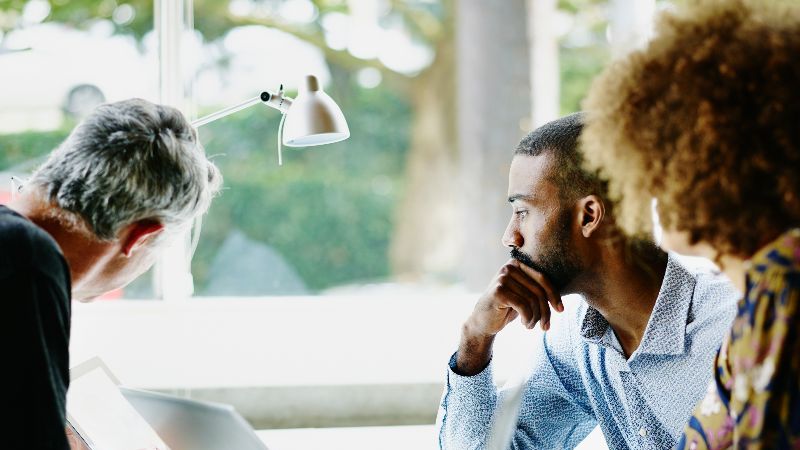 For intermediaries only
With political parties drawing up their manifestos for next month's general election, Kim Kaveh explores the industry's ambitions for future pensions policy.
As the UK ramps up for the next general election on 12 December, political parties are putting together their manifestos which are expected to be published in the coming weeks.
While Brexit and NHS reforms are key battlegrounds and getting the lion's share of the general election coverage, the future for pensions is less certain.
Despite this, pension firms from across the UK have been putting together their own manifestos, urging political parties to take action on a wide range of issues.
Here is what the industry hopes will be included.
Auto-enrolment
The Pensions and Lifetime Savings Association (PLSA) is urging the government to increase minimum auto-enrolment (AE) contributions to 12% by 2030, a suggestion it initially made in its Hitting the Target report last year.
This April, total minimum contributions went up to 8% from 5%, but firms alongside the PLSA are expressing concerns that the current level will not sustain a comfortable retirement for many savers.
The Association of Consulting Actuaries (ACA) has taken this one step further in its manifesto, noting minimum contributions should be raised to 12% by 2025 and to 16% by 2030.
Aside from this year's changes to contributions, AE policy has seen little movement in recent years, despite consistent calls for change. Ahead of the 2017 general election, a number of firms urged parties to address some outstanding issues, but policy change has not yet seen the light of day.
For example, there are still some groups in the UK which do not qualify for AE including those who earn under the £10,000 threshold, those under the age of 22, and those who are self-employed.
Some of these concerns have been raised by the PLSA, which wants to see the lower earnings limit removed"as soon as possible". The ACA also says the earnings threshold must be removed and the scheme needs to be adapted to include the self-employed and those engaged in the gig economy.
The government put forward its intention to resolve these issues in the AE review in late-2017, but not until the mid-2020s.
Smart Pension director of policy and communication Darren Philp says he wants to see the next government"...make a firm commitment to crack on with implementing the conclusions of the AE review..." noting,"We shouldn't wait until the mid-2020s to introduce these changes".
Pensions tax regime
There have also been calls for change in the pensions tax system.
The People's Pension's manifesto urges the government to end the net-pay tax anomaly which currently deprives an estimated 1.75 million low earners of tax relief through AE. Indeed, savers whose earnings fall below the personal tax threshold and are members of net-pay schemes lose out on 20% tax relief.
The master trust suggests the government introduce a flat-rate tax relief between 25% and 30% to boost the pension savings of those who most need it.
Furthermore, the ACA and AJ Bell's manifestos call on parties to simplify the tax system. The ACA says the parties should set"clear policy goals" in this area and conduct extensive consultations to minimise unintended consequences.
It says,"The party manifestos should be clear on the key direction of any further pension tax reforms they propose, given the considerable personal financial implications for public and private sector employees, for both defined benefit (DB) and DC schemes."
AJ Bell also argues that policymakers should aim to simplify the overall tax structure by moving to a single annual allowance for DC pensions, and a lifetime allowance for DB pensions.
The impact of the tapered annual allowance has raised many concerns this year with many higher-paid public sector workers facing punitive tax charges for breaching the cap, which reduces by £1 for every £2 earned over £150,000.
Sackers partner Georgina Jones says,"Like most of the industry we would encourage all parties to take this opportunity to simplify the pensions tax system."
She adds,"We need a simple structure and a guarantee that it will be left alone, at least for a generation."
GMP equalisation
Of course, DB issues have not been left behind on industry wish lists. The ACA's manifesto calls for legislation to facilitate the wider simplification of DB schemes, with GMP equalisation/conversion providing"the perfect catalyst".
Meanwhile, others are calling for changes in in the DB funding regime. The PLSA argues that while most pension schemes are well-run and managed, high-profile cases like Carillion and BHS"damage confidence" in the pensions system.
It says,"The government's 2018 Defined Benefit White Paper proposed changes that will help make DB pensions more sustainable.
"The next government should legislate quickly to give The Pensions Regulator new powers to take action sooner, impose appropriate fines, and have more oversight of risk corporate transactions in order to prevent reckless behaviour and protect savers' hard-earned money."
Careful consideration?
Despite continued calls for alterations to the system, PAN Governance managing director Steve Delo says it may not be wise to make pensions changes that have not been given careful consideration.
He says,"I'd like the parties to avoid tinkering with anything on pensions that they haven't genuinely thought through.
"There are no quick fixes to the pensions saving challenge and history shows that knee jerk policy leads to bureaucracy, cost and unintended consequences. I'd like to see the parties resist the urge to do very much at all beyond that stuff on the blocks at the moment that has broad industry consensus support."
Evidently, if political parties are to address pensions in their manifestos, their policies will need to be effective and demonstrate improvements to member outcomes.
This article was written by Kim Kaveh from Professional Pensions and was legally licensed through the NewsCred publisher network. Please direct all licensing questions to legal@newscred.com.