Five pension priorities for the new government
Aegon
Wednesday, 31 July 2019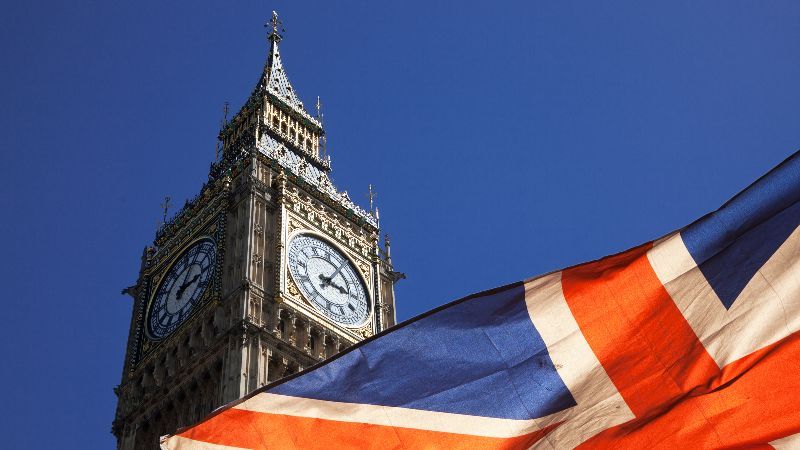 While Amber Rudd will remain in her job as secretary of state for work and pensions, the rest of Boris Johnson's cabinet has experienced a major shake-up.
And despite Brexit continuing to dominate the agenda, the pensions industry is urging the new government to focus on some key issues necessary to protect pension scheme members and ensure their saving pots are substantial for retirement.
Here are some of the industry's top pension priorities for the new government.
1. Fixing tax relief issues
A review of the pension tax relief system and the annual and lifetime allowance rules should be a key focus for the new government, according to many industry members.
Barnett Waddingham senior consultant Malcolm McLean suggested:"The annual allowance taper should be scrapped and replaced with a slightly reduced annual allowance for all, say down from £40,000 to £35,000 per annum."
The arrival of the new chancellor, Sajid Javid, should also be the"catalyst for an urgent review of the whole system of pension tax reliefs and allowances, which as they stand now are not working well, are too complicated and are widely misunderstood and misapplied", he added.
"If ever there was an area of pensions law ripe for change, this is it."
Hymans Robertson partner Rona Train said simplification of the rules is crucial. She commented:"The taper is a huge disincentive for pension saving for high earners and their employers who are being paralysed by the complexity of the system.
"Changing the allowances might also lead to senior management being more engaged in their company pensions schemes."
Premier Pensions head of administration Girish Menezes agreed changes are needed, suggesting the new government should"abolish the annual allowance, but as a minimum the tapered allowance so that people can actually save meaningfully for their retirements".
Lane Clark and Peacock partner Karen Goldsmith added:"We all know the pensions tax system needs review owing to its unutterable complexity - and its unintended consequences, an example of which has been seen clearly impacting the NHS."
2. Auto-enrolment
While the introduction of auto-enrolment (AE) has been extremely positive and has now ensured more than 10 million people are saving into a workplace pension, more work needs to be done to ensure part-time workers and lower-paid earners are not excluded from reaping the benefits.
Aegon pensions director Steven Cameron said:"We passionately hope to see continued focus on building on the success of AE which has boosted the retirement prospects of millions of employees."
Pensions Management Institute (PMI) president Lesley Carline said while AE has been successful to a point,"we can't fool ourselves that at the current rate of contributions, members with only defined contribution (DC) pots and no defined benefit (DB) safety nets are going to have enough to retire on".
"I would like to see some work on raising the contribution rates to make it workable in the future," she added.
Cardano head of insights Stefan Lundbergh said the new government must work to"simplify contribution rules around AE", noting they should also consider removing the £10,000 salary threshold.
Hymans Robertson senior DC consultant Michael Ambery said he knew"the job is far from done".
He said:"Many savers will be believing that the pension contributions they are making will provide them with a comfortable income in retirement, yet that will not be the case. Even with the recent increases in contribution levels to 8% the truth is that many people will be massively under-saving for a comfortable retirement."
"If the contribution was increased to 12% and the self-employed were also brought into AE, we would begin to see a contribution that will have a meaningful impact for people's retirement savings," he added.
3. Gender inequality
Given the large differences in retirement savings between men and women, Carline said more effort is required on behalf of the government (and the pensions industry) to address the gap.
Recent research has revealed a vast number of women are receiving smaller retirement pots due to time out mid-career to care for children, therefore losing out on vital employer contributions. Also, due to family caring commitments women more often take on part-time work, and often miss out on being enrolled into a workplace pension due to earning below the minimum threshold.
Lundbergh suggested that, in order to reduce the gender pension gap, the pensions minister"should consider reintroducing carers' credits for second-tier pensions".
4. Tackling scams
New powers to tackle scams are needed, it was also argued. Despite the cold-calling ban, which came into force in January, the number of scams has not reduced as scammers are simply finding different tactics to access people's saving pots, including through social media.
Carline said the increase in people being"defrauded out of their retirement and lifetime savings is truly scandalous".
At a recent XPS data briefing, Pensions Scams Industry Group chairwoman Margaret Snowdon said there needs to be a law change in order to stop scammers developing new tactics and to help prevent people being scammed out of their retirement savings.
5. Pensions Bill
The industry has been waiting for a full pensions bill so progress can be made on a whole range of reforms to the industry, including DB consolidation, collective DC, and the pensions dashboard. It has been delayed considerably, causing uncertainty according to some industry experts.
Society of Pension Professionals president Paul McGlone said:"The priority for the new government when it comes to pensions has to be to unblock the pensions bill so we can make progress on a whole range of measures to improve the industry.
"This includes CDC, so we can introduce this new and exciting type of scheme; the dashboard which has already been waiting far too long; regulations around commercial consolidators; and new regulatory powers and funding regime so that The Pensions Regulator can have some teeth, and schemes and sponsors can have more certainty of where they stand."
Cameron agreed we need more progress on the dashboard, and a new pensions bill could push this."We encourage the new cabinet to recommit to and push ahead with other previously announced pensions initiatives including the pensions dashboard and improving the pension prospects of the growing army of self-employed," he said.
This article was written by Holly Roach for Professional Pensions and was legally licensed through the NewsCred publisher network. Please direct all licensing questions to legal@newscred.com.