Five myths that could harm your employees' wellbeing
Aegon Workplace Team
Wednesday, 19 December 2018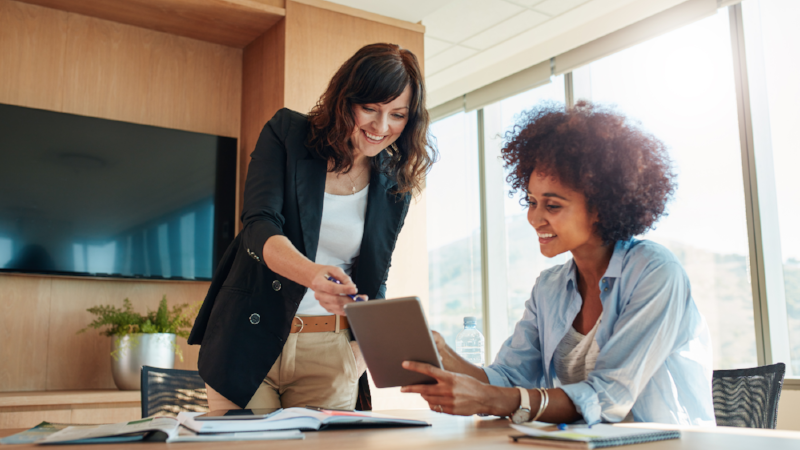 For employers only
Misconceptions around financial wellbeing, what it means and its impact in the workplace can deter employers from adopting a financial wellbeing strategy for their employees.
Yet, an employer that prioritises and takes steps to improve the financial wellbeing of its employees will see benefits, both to themselves, the employer, and their employees.
Supporting your employees with their financial wellbeing will improve motivation and efficiency in the workplace. Here, we dispel the five most common myths and explain the value to your business of taking relatively simple steps to improve financial wellbeing among your workforce.
Myth one: Financial wellbeing is a personal matter – we're encroaching on the private lives of our employees if we provide support or guidance when they have money worries.
In reality, anything that affects the happiness and productivity of your employees should be a key concern for all good employers. Our research shows that poor financial wellbeing costs UK firms £1.56bn each year through absenteeism and presenteeism - when employees turn up but are not really fit for work. Over 500,000 workers in the last year had to take time off due to their financial wellbeing, leading to a loss of over 4.2 million days of work.
Myth two: Our employees are well paid – financial wellbeing is not really a major concern for us.
Research showed that around 30% of workers are just getting by financially. And it's not just the poorly paid who can be financially stretched. As people's pay rises, so do their financial commitments such as mortgage debt, sometimes of hundreds and thousands of pounds. Businesses of all sizes across the country will have some employees who are under financial pressure, whether they are in the top 10% or just getting by on a low income.
Myth three: Improving the financial wellbeing of our employees costs a lot of time and money – we simply don't have the resources.
You can actually do lot of little things which can prove to be highly beneficial. Simply communicating with employees about the range of existing benefits on offer to them through posters in the employee kitchen or cloakroom and providing information about free tools and services including money apps (Which? suggests several), and Pensionwise, the free government backed guidance service for the over 50s, can all help raise awareness of the importance of financial wellbeing.
Many good employers offer generous benefits important to their employees. All too often, employees haven't a clue about a maze of options available to them, so even a little expenditure on communications could be money really well spent. If resources aren't an issue, face-to-face counselling can be a lifesaver for many employees. More workplace financial education programmes could ease the pressure too. At a more basic level, perhaps allow time for personal financial tasks during the working day, such as checking workplace pension contributions.
Myth four: There's nothing we can do about our employees' financial wellbeing because it's against the law to give financial advice if we aren't regulated.
You can give much more help than you think. HR professionals often worry that they may be straying into giving regulated financial advice if they help with pension queries, but most employers can do more without breaking any Financial Conduct Authority rules.
Stick to facts, not opinions. You can tell your employees what you pay into their pension scheme and what they pay in. If you make matching contributions, let your employees know. Equally, if contributions increase with age, grade or service, don't forget to make your employees aware of this. You can also tell them about tax relief on contributions.
Employees often say they pay into their pension what their employer tells them, but don't appreciate they can pay extra. Very few auto-enrolled members know they can top up the contributions and pay more than the minimum. You can certainly spread the word here.
And if employees are unsure over their decisions, suggest that they should get financial advice.
Read more: How to talk pensions without straying into advice
Myth five: The pensions advice allowance is too complicated to understand.
The UK government currently allows employers to pay for their employees to receive pensions advice costing up to £500, without employees being taxed as a benefit in kind.
The allowance enables people to withdraw £500 from their pension pots on up to three separate occasions, specifically to put towards the cost of pensions and retirement advice. Employees will only be able to access one £500 allowance in any tax year.
Find out more about financial wellbeing on our campaign page.