Financial wellbeing generational divide
Aegon Press Team
Tuesday, 19 March 2019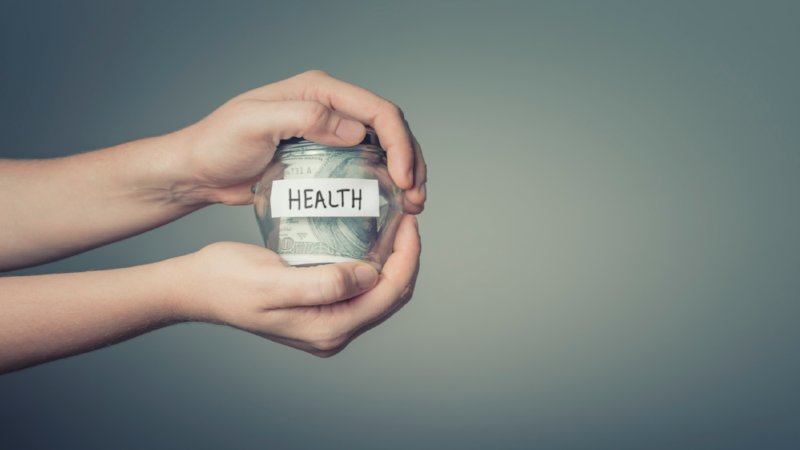 Figures show that 40% of under 35 year olds don't feel that they could handle a major unexpected expense, compared to 30% of those aged 55 and over
43% aged under 35 feel that they will never have everything they want in life due to financial constraints, compared to 32% of those aged 55 or over and 39% of those aged 45-54
The younger generation are far more likely to feel that they are doing everything they can to secure their financial future: 46% feel of those under 35 believe that this applies to them, compared to 37% in the 55 or over age group and 36% aged 45-54
Employees are aware of the generational divide with people far more likely to be worried about the financial wellbeing of those younger (33%) than them compared to those who are older (13%) than them
Research carried out by pension and investment company Aegon shows the generational divide that exists between younger and older age groups when it comes to attitudes towards finances, ability to respond to money pressures and being equipped to plan ahead financially.
Figures reveal that the older age group are more financially secure than those in the younger age bracket, with the ability to handle an unforeseen cost increasing with age. 40% of under 35 year olds surveyed do not feel that they could handle an unexpected major expense, compared to 30% of those aged 55 or above.
With older generations benefitting from higher incomes and savings levels on average[i], compared to the younger age group, research shows that 43% of those surveyed, aged under 35 feel that they will never have everything they want in life due to financial constraints, compared to 32% of those aged 55 or over.
Flying in the face of the idea that millennials spend all their money on avocado on toast and holidays, research shows that the share of workers who feel that they are doing everything they can to secure their financial future is by far the highest for younger generations. Just under half (46%) of those under 35 believe that this applies to them, compared to 37% in the 55 or over age group. This is concerning as it suggests that workers in the demographic with the lowest level of financial wellbeing have in many cases run out of options for ways that they can improve their situation.
While employees of all age groups were aware of a generational financial wellbeing divide, figures reveal people are more likely to be worried about the financial situation of younger colleagues. A third (33%) expressed concern over the general finances of those in the workforce who are younger than them, compared to just 13% who were concerned about the financial situation of older colleagues.
Kate Smith, Head of Pensions at Aegon, comments: "It's concerning to see that the youngest generation in the workforce are not only struggling to get by financially day-to-day but are also unsure about how they could and should be planning ahead. Older members of the workforce are in general more likely to benefit from property wealth, higher incomes and savings as well as final salary pensions, while the youngest in the workforce may be feeling the pressure of lingering student debt and high property prices.
"It is reassuring to see that there is an awareness that the younger generation may be struggling with their finances but more attention needs to be given to improving the financial wellbeing of not only the younger age group, but workers across the board. Employers certainly have a role to play in ensuring that their staff are aware of benefits on offer, including their workplace pension, and are offered tools and support to help them deal with everyday money concerns and plan ahead for their financial future."
References
What is financial wellbeing?
When we talk about financial wellbeing, we're talking about people's control over their finances, their ability to respond to financial unpredictability and unexpected financial expense, and their ability to meet financial goals and make choices that allow them to enjoy life.
The research in this press release was based on a representative survey of 2,000 UK employees across a range of sectors, company sizes and job roles, carried out by YouGov.
[i] Office for National Statistics Wealth and Assets Survey, July 2014 to June 2016.
Median value of formal financial assets for all individuals by age:
Age

Unweighted frequency

Weighted frequency

Median £

16-24

3,885

6,768,000

100

25-34

3,599

8,466,000

1,000

35-44

4,690

8,077,000

1,300

45-54

6,160

8,874,000

2,400

55-64

6,106

7,195,000

9,500

65+

11,182

10,937,000

14,900

Notes

Value of all formal financial assets
https://www.ons.gov.uk/peoplepopulationandcommunity/personalandhouseholdfinances/incomeandwealth/adhocs/009733medianvalueofformalfinancialassetsandnetpersonalwealthforallindividualsbyagebandgreatbritainjuly2014tojune2016
Further information
Alex Messis
PR Manager
Aegon UK
Tel: 0131 549 2920
Notes to Editors
In the UK, Aegon offers retirement, workplace savings and protection solutions to more than three million customers and employs more than 3,000 staff. More information:

aegon.co.uk
As an international life insurance, pensions and asset management company based in The Hague, Aegon has businesses in over twenty markets in the Americas, Europe and Asia. Aegon companies employ over 25,000 people and have millions of customers across the globe. Further information:

aegon.com
Aegon is a brand name of Scottish Equitable plc. Scottish Equitable plc, registered office: Edinburgh Park, Edinburgh EH12 9SE. Registered in Scotland (No. 144517). Authorised by the Prudential Regulation Authority and regulated by the Financial Conduct Authority and the Prudential Regulation Authority. Financial Services Register number 165548. An Aegon company.www.aegon.co.uk
© 2019 Aegon UK plc.