Financial wellbeing: does where you live affect it?
Aegon Workplace Team
Monday, 7 January 2019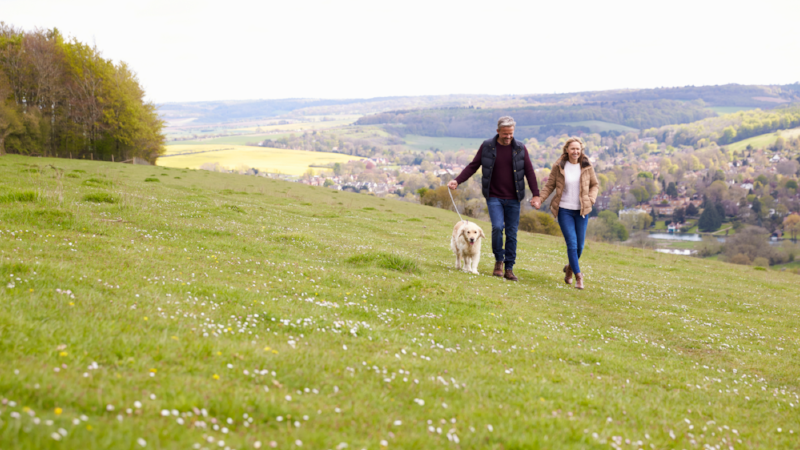 For employers only
Could your geographical location impact the financial wellbeing of your employees?
In the course of our Financial Wellbeing research with the Centre for Economics and Business Research (CEBR) and YouGov, we found that financial wellbeing among Britain's workforce fails to follow the stereotypical North-South economic divide.
As Britain continues to grapple with low productivity, the analysis also suggests financial wellbeing has a considerable, but varied impact on worker output across the country.
While the research shows that employees in London enjoy the strongest sense of financial wellbeing in the country, employees of businesses in the North have better financial wellbeing than their counterparts in the South (excluding London), in a direct role reversal of the traditional North-South economic divide. But why?
Employees in the North East are faring better than those in the more prosperous South East when it comes to their ability to meet financial goals and absorb financial shocks, with 40% of workers in the North East rarely feeling behind with their finances. This compares to 32% in the South East, where wages are generally higher.
However, in Wales just 14% of workers feel capable of absorbing a major unexpected expense, a figure which makes the £100m a year hit to Welsh productivity understandable, as employees in this region have the lowest financial wellbeing of any part of the UK.
Our research showed that UK employees take over 4 million days off work each year because of financial worries, with a total cost to the British economy of £1.6 billion. But this impacts disproportionately on businesses in Scotland, the East Midlands and to a lesser extent London – despite the latter having the strongest financial wellbeing of any part of the country – as they primarily shoulder the cost of employees suffering from a lack of financial wellbeing.
Ronnie Taylor, Aegon's Chief Distribution Officer, said: "We've uncovered significant evidence that poor employee financial wellbeing is affecting the productivity of workers across the UK. Some will naturally conclude that this problem is worse outside of the prosperous South. The reality is not so straightforward.
"While businesses have traditionally focused on physical and mental wellbeing, the financial side is clearly having a detrimental impact. Our research suggests businesses who address this issue are likely to see tangible improvements to their bottom line."
We're encouraging businesses to improve their employees' financial wellbeing in the workplace through a number of measures, including:
Creating an increase in awareness among employers of the Government's £500 allowance for pensions advice for each employee

A shift in mindset so that financial wellbeing is viewed of equal importance as traditional physical and mental wellbeing

Greater support for employers to offer financial education for employees and better communicate the benefits they already provide

Effective tools for employees to plan their financial future with confidence driving positive financial wellbeing for today
The survey of 2,000 employees across the UK, undertaken by YouGov, found that the average salary of those taking time off work because of financial concerns is £24,379. Given the proportion of workers who operate in teams, and the impact a single person's lost day due to financial distress has on the productivity of that team, it is estimated that each day lost per employee costs the employer £150.
However, one in ten employees present at work said their financial concerns resulted in a decline in their personal productivity at some point in the past three years. So even when employees are not taking time off due to financial issues, employers are still losing productivity due to the money worries of their workforce.
More than half of those who responded to the survey (55%) said they are at some points distracted by worries over their finances. This should be a major concern for employers, as the Centre for Mental Health assumes that 'presenteeism' as it is known is 1.5 times as costly to employers as absenteeism – when employees take time off due to their financial concerns.
Knowledge around financial wellbeing has reached a point where it needs to be taken seriously by all employers. You could really start making a difference in your workplace now by understanding and assessing the needs of your workforce, building a support framework, engaging your employees with your financial wellbeing initiative and reviewing and evaluating your findings.
What are the issues within your workforce?
How could you help?
As an employer, you may find this a hugely rewarding experience - some of the issues you discover may even be quite simple to solve. Your employees are also likely to be appreciative of your approach - making for a happier workforce and possibly a more productive business.
Read both the full CEBR report and the YouGov report.