Financial security of self-employed and furloughed hangs in the balance
Aegon Press Team
Tuesday, 21 July 2020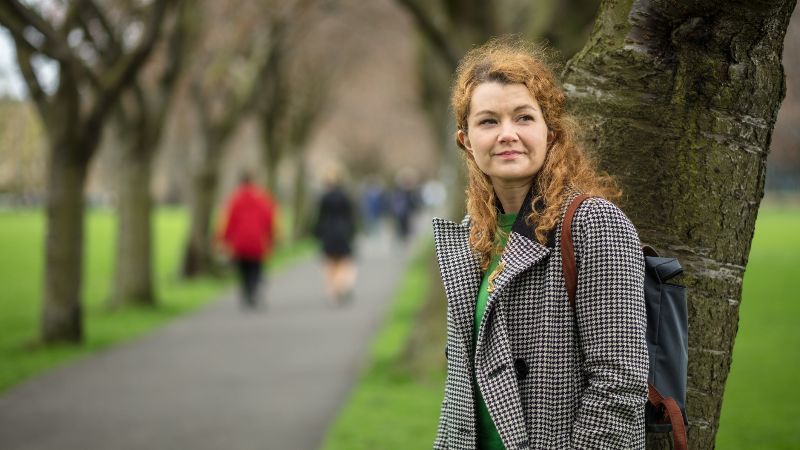 16% of self-employed workers and 9% of those furloughed have stopped saving completely compared to just 3% who have remained in full-time employment without furlough
1 in 5 of those who have been furloughed have opted to take a mortgage repayment holiday, with 23% of self-employed workers also doing so, compared to just 13% overall
Furloughed (18%) and self-employed (14%) workers have increased the amount they borrow since the start of the pandemic, more than the 12% who have done so on average
22% of self-employed workers are forced to consider delaying retirement with 14% of furloughed employees now planning to delay when they stop work
Figures show that a furloughed worked in their mid-20s on an average salary of £27k is set to lose out on £1.7k in pension funds at state pension age
Research* carried out by Aegon shows that despite government support, the self-employed and those who have been furloughed are sitting on a ticking time bomb of potential financial difficulty caused by the coronavirus crisis. A survey carried out among 2000 people nationally shows that overall furloughed and self-employed workers are borrowing more and saving less compared to the national average and their employed counterparts.
While just 3% of those who have remained in full-time employment during the crisis have stopped saving, a staggering 16% of self-employed and 9% of furloughed workers admit that they have halted saving altogether.
Despite the commitment made by Chancellor Rishi Sunak to support furloughed employees back into full-time work and to bolster the self-employed through the Self-Employment Income Support Scheme, many have felt the pinch as earnings have decreased or stopped altogether. 1 in 5 of those who have been furloughed and just under a quarter (23%) of those self-employed opted to take a repayment holiday from their mortgage or other debt. This is significantly higher than the average of 13% who have done so during the pandemic.
Borrowing is also on the rise among the self-employed and furloughed as many rely on bank loans, credit cards, overdrafts and payday loans to make ends meet. 14% of self-employed workers and 18% of furloughed staff said that they have increased the amount they borrow since the start of the crisis. This compares to just 12% who have done so on average across the country.
While the true financial impact of the coronavirus crisis on individuals is still emerging, those who are self-employed or have been furloughed are already considering the effect it may have on retirement plans, as 22% of those who are self-employed and 14% of furloughed workers now plan to delay when they stop work. With just 9% of people on average considering accessing pension funds early, just under a third (30%) of furloughed employees and 13% of those self-employed have thought about dipping into pension savings.
The furlough scheme has supported many people to make ends meet during the crisis, however figures calculated by Aegon show that a worker in their mid-20s on an average salary of £27,000 who has been furloughed for the maximum amount of time from March to October is set to have £1,700 less in their pension pot at state pension age.**
Steven Cameron, Pensions Director at Aegon said:
"While the true financial impact of the coronavirus crisis will only be clear in the months and years to come, our research shows that the effect on the day-to-day finances of furloughed and self-employed workers has been felt instantly. Our figures show that these two groups of workers are most likely to have changed their savings and borrowing habits since the start of the pandemic with many having suspended mortgage payments and increased reliance on borrowing to make ends meet.
"We welcome the latest measures announced by the Chancellor to protect and stimulate jobs and reward employers who bring employees back to work when the furlough scheme ends in October. The Self-Employment Income Support Scheme which is about to enter its second 3 month phase will also provide those who work for themselves and who've seen their businesses suffer with a further vital boost from the government, hopefully enabling most of this population of 5 million to come through the pandemic with an ongoing business.
"We hope that the financial impact of coronavirus on these groups will be as short lived as possible. The self-employed can be particularly vulnerable to fluctuating earnings and unlike employees who are auto-enrolled into workplace pensions, don't have an employer to fall back on to support them with saving for retirement. Once the worst of the economic impacts of the pandemic are over, it will be important for those affected to take stock of their savings and take steps to get back on track for the future financial security they aspire to. Before making any major changes to savings, it often pays to seek financial advice."
References
*Research with 2,000 individuals conducted by Opinium in May 2020
**Assumptions: Current age 25 and assumed state pension age 68. Average earning £27,000 with a future annual wage growth of 3%. 5% investment growth reduced to 4.25% to allow for a charge of 0.75% per annum. Assumed inflation rate 2%.
Further information
Alex Messis
PR Manager
07713 315 224
Notes to Editors
In the UK, Aegon offers retirement, workplace savings and protection solutions to over three million customers. Aegon employs around 2000 people in the UK and together with a further 800 people employed by Atos, we serve the needs of our customers. More information: aegon.co.uk
As an international life insurance, pensions and asset management group based in The Hague, Aegon has businesses in over twenty markets in the Americas, Europe and Asia. Aegon companies employ approximately 26,000 people and have millions of customers across the globe. Further information: aegon.com
Figures correct as of November 2019