Financial festive hangover set to last until March
Aegon Press Team
Monday, 31 December 2018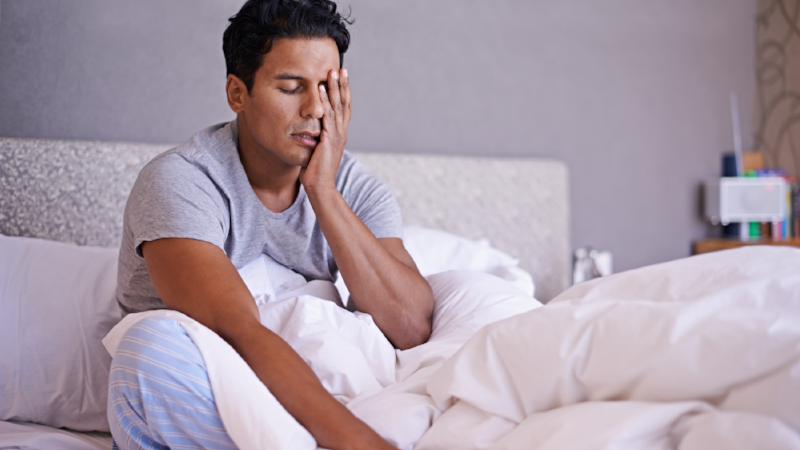 A quarter (24%) of workers surveyed by Aegon admit that their finances are more stretched than usual in first two months of the year
Financial strain among workers in November, December, January and February translating into lower productivity until March as millions of days of work are set to be lost
Research carried out by pension and investment company Aegon reveals that the financial impact of festive spending is set to impact businesses until March, as the hangover from Christmas spending takes its toll.
While figures show that unsurprisingly, two in five (39%) workers feel under more financial pressures than usual in November and December as a result of footing the bill for Christmas, a quarter (24%) of workers admit that they will continue to feel a burden on their finances until March.
With the majority of workers (57%) experiencing a heightening of financial pressure during Christmas, many businesses will be unprepared for the impact this will have on productivity. Research shows that a staggering four million days are taken off work each year due to financial concerns, while those who suffer at work say it can cost them up to two hours of output per day.
The research shows workers worry more about money while at work than other key issues, such as family problems and health concerns, with lost productivity as a result of financial concerns costing UK businesses £1.6bn each year.
Kate Smith, Head of Pensions at Aegon, comments:
"It comes as no surprise that every family wants a great Christmas which ups the financial strain in November and December but it's staggering to see that many workers will continue to feel the burden on their purse strings well into the New Year.
"Financial concerns result in days being taken off and money worries consuming hours at work every week. All of this is set to worsen Britain's productivity problem. Businesses should be prepared to support employees with their financial wellbeing particularly at the start of the New Year. We need a sustained focus on short and long-term financial wellbeing in shops, offices and factory floors across the country."
To address this issue, Aegon is calling for:
An increase in awareness among employers of the Government's £500 allowance for pensions advice for each employee
A shift in mindset so that financial wellbeing is viewed of equal importance as traditional physical and mental wellbeing
Greater support for employers to offer financial education for employees and better communicate the benefits they already provide
Effective tools for employees to plan their financial future with confidence driving positive financial wellbeing for today
Notes on research
The research in this press release was based on a representative survey of 2,000 UK employees across a range of sectors, company sizes and job roles, carried out by YouGov.
The £1.56bn figure of the impact of financial wellbeing on UK businesses was calculated from a combination of absenteeism (employees missing work) and worker presenteeism (employees attending work but operating with a lower productivity).
Absenteeism: The average annual salary of those who have taken time-off work due to financial concerns is £24,379. Based on the existing split of full-time and part-time employees in the UK labour force, the average employee works 209 days per year. Therefore workers who have taken time-off equates to £117 per day worked. Assuming in a competitive labour market, workers are paid an amount equal to the value they produce, the cost to employers of employee absences can be estimated using data on average wages. Another dynamic is that that workers increasingly operate in teams, meaning that one employee's absence will impact on the productivity of other employees. Prior research suggests that the cost to this phenomenon is around 28% of the absent employee's wage. Based on this finding, we estimate the average cost to employers for each day lost due to financial distress to be £150. Combining this figure with the 4.2 million lost days of work yields a cost to employers of £626 million each year as a result of employees taking time-off due to their financial situation.
Presenteeism: Our survey finds significant evidence for presenteeism that comes as a result of a lack of financial well-being for a substantial share of workers in the UK. More than one in ten (11%) of survey respondents have experienced a time in the past three years where that has been a decline in their personal productivity at work due to problems related to their financial situation. Meanwhile 55% of workers say they are at least sometimes distracted by worries over their finances These results point to a high prevalence of presenteeism relative to absenteeism. Adopting the Centre for Mental Health's assumption that presenteeism is 1.5 times as costly to employers as absenteeism leads to an estimated cost to UK employers of over £0.9 billion per year.
Further information
Alex Messis
PR Manager
Aegon UK
Tel: 0131 549 2920
Notes to Editors
In the UK, Aegon offers retirement, workplace savings and protection solutions to more than three million customers and employs more than 3,000 staff. More information:

aegon.co.uk
As an international life insurance, pensions and asset management company based in The Hague, Aegon has businesses in over twenty markets in the Americas, Europe and Asia. Aegon companies employ over 25,000 people and have millions of customers across the globe. Further information:

aegon.com
Aegon is a brand name of Scottish Equitable plc. Scottish Equitable plc, registered office: Edinburgh Park, Edinburgh EH12 9SE. Registered in Scotland (No. 144517). Authorised by the Prudential Regulation Authority and regulated by the Financial Conduct Authority and the Prudential Regulation Authority. Financial Services Register number 165548. An Aegon company.www.aegon.co.uk
© 2018 Aegon UK plc.