Financial advisers at odds with chancellor over rumoured plans for pensions LTA
Aegon Press Team
Monday, 1 March 2021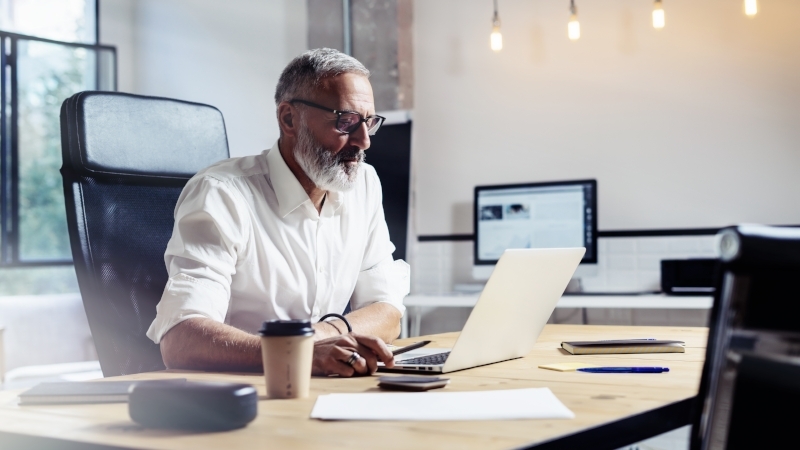 Suggestions that chancellor is set to delay radical reform of pensions tax relief and instead plans Budget freeze of lifetime allowance
Aegon research shows majority of advisers open to a flat rate tax relief of 25% on pension contributions, but with calls for lifetime allowance to be increased or scrapped
As Budget speculation reaches new peaks, Aegon research amongst financial advisers points to potential backlash if, as is most recently rumoured, the chancellor plans to freeze the pensions lifetime allowance.
In recent months, the lead pre-Budget speculation regarding pensions has been that the chancellor was considering a radical overhaul of pensions tax relief, moving away from the current reliefs at an individual's highest marginal rate to a flat rate relief set at 25%. Such a change would benefit basic rate taxpayers (who currently receive 20% relief) but higher and additional rate taxpayers would lose out.
Aegon's research*, carried out with 200 financial advisers showed almost unanimous support (from 97% of advisers) for the chancellor to avoid any changes which might weaken pension and savings incentives. The majority of advisers said they were open to the rumoured change to a flat rate tax relief of 25% on pension contributions.
However, this support was subject to important provisos. Critically, almost 4 in 5 advisers (79%), called for an accompanying increase in, or removal of, the pensions lifetime and / or annual allowance. This puts advisers at odds with the chancellor if he is planning instead to freeze the lifetime allowance for the remainder of this Parliament.
Steven Cameron, Pensions Director at Aegon said:
"Ahead of every Budget, there's always speculation around possible changes to the tax reliefs granted to pensions. Up until last week, the headline speculation was around a move to a flat rate tax relief on contributions of 25%. But most recently, the rumour mill has shifted its focus, and the bets are now on the chancellor freezing the lifetime allowance, which currently sits at just over £1.073m.
"A move to a flat rate of relief at 25% would be good news for basic rate taxpayers but would reduce the tax incentives higher and additional rate taxpayers receive when contributing to pensions. A lifetime allowance freeze would not affect many basic rate taxpayers, but again would limit the total amount of tax incentivised savings higher earners could build up in their pensions. So the two approaches can be seen as alternatives with similar aims.
"Our research found high levels of support amongst advisers for a move to a flat rate relief of 25%. But this was subject to the proviso that lower incentives for higher paid individuals mean the lifetime as well as annual allowance should be relaxed or removed entirely.
"Freezing the lifetime allowance is a far simpler change and the ability to implement almost overnight may appeal to the chancellor. But it does mean an increasing number of people who are 'doing the right thing' could face a tax penalty if their investments do well. Longer term, a move to a flat rate relief might be seen as a fairer approach, particularly if it also meant restrictions such as the lifetime and annual allowance could be removed."
References
*Opinium research among 202 financial advisers, 3rd-9th February 2021
Further information
Neil Cameron
PR Manager
Aegon UK
neil.cameron@aegon.co.uk
Notes to Editors
In the UK, Aegon offers retirement, workplace savings and protection solutions to over three million customers. Aegon employs around 2,000 people in the UK and together with a further 800 people employed by Atos, we serve the needs of our customers. More information: www.aegon.co.uk
Aegon's roots go back more than 175 years – to the first half of the nineteenth century. Since then, Aegon has grown into an international company, with businesses in the Americas, Europe and Asia. Today, Aegon is one of the world's leading financial services organisations, providing life insurance, pensions and asset management. Aegon's purpose is to help people achieve a lifetime of financial security. More information on www.aegon.com
Figures correct, January 2021