Financial advice more important now than ever before
Aegon Press Team
Tuesday, 2 June 2020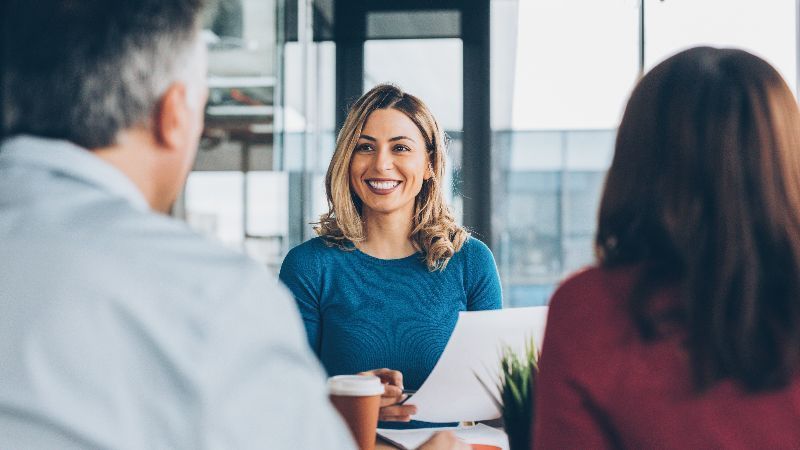 Self isolation hasn't been a barrier for 1 in 25 as they seek advice for the first time
However, barriers like thinking they need to be really wealthy to access financial advice are preventing two in five accessing advice
A quarter (27%) think advice is only for those with over £100k
Nearly a third (30%) think that accessing financial advice requires a long term relationship with an adviser
The impact of the coronavirus has created widespread financial uncertainty, highlighting the need for advice now more than ever. So far, that's translated into 1 in 25 seeking advice according to Aegon's survey into the behaviour of savers and investors*.
However, there is concern that the myths around advice prevent more people reaching out for professional advice. Research looking at the demand for financial advice shows that 2 in 5 individuals are put off accessing advice because they don't consider they have enough money to warrant it**.
The findings of Aegon's survey shows that many people think they need to have accumulated significant wealth before accessing financial advice, with over a quarter of people thinking that the threshold for advice requires saving levels over £100,000. This is further reinforced by the fact that 9% of people say the biggest barrier to them seeking advice is a lack of confidence or fear of looking stupid when it comes to their money. Views like these can create a 'chicken and egg' situation as without advice it can be much harder to build a significant investment pot.
The reality is that 77% of those who have either sought advice or who currently have an adviser have savings and investments of less than £100,000. This compares to 18% who have between £100,000 and £500,000 and while just 5% with savings and investments in excess of £500,000.
It is often life events or entering a new phase of life that prompt people to seek advice rather than hitting an arbitrary financial milestone. Among the most common reasons for seeking advice are a desire for a financial health check (26%), a change in family circumstances like marriage (12%), or the need for advice on saving for a child or grandchild (13%).
Accessing advice doesn't have to mean a long term relationship
People have different advice needs at different stages of life. While it's generally recognised that there's real value in employing the services of a professional when considering retirement options, it can also be very beneficial for some much younger individuals starting out on an investment journey.
In addition, 30% of respondents think that seeking advice locks them into an ongoing relationship with an adviser, which for some is a barrier, unaware that people can dip in and out of advice and only pay for ongoing advice when required.
Steven Cameron, Pensions Director at Aegon, comments:
"We need to set the record straight that taking financial advice isn't just the preserve of high earners or those who've already built up large amounts of savings and investments. The impact of coronavirus has undoubtedly created a need for financial advice as individuals need professional advice before making big financial decisions, which could have huge ramifications on their long term savings. It's very early days, but I suspect that demand will build.
"However, we need to overcome some of the barriers that exist that prevent people accessing advice. One in particular is the notion where people don't think they have enough in savings to warrant advice, because of course, without the right advice they may struggle to build up substantial savings.
"Triggers for advice are often key life events, whether that's getting married, having a child or considering retirement options. And there are signs that the coronavirus crisis, the biggest public health issue in more than a century, is being added to that list. No matter what stage someone is in life, an adviser's expertise can add real value, even for those with modest incomes or savings.
"Tapping into financial advice can help improve an individual's finances and accessing advice earlier can often have the bigger influence on an individual's financial future. Advice doesn't have to mean an on-going relationship either, and while ongoing advice can be hugely beneficial, for some accessing advice on a one-off or transactional basis may provide them with what they need."
Reference
*Research with 2,000 individuals conducted by Opinium in May 2020
**Research with 2,000 individuals conducted via Respondi July 2019
Notes to Editors
In the UK, Aegon offers retirement, workplace savings and protection solutions to over three million customers. Aegon employs around 2000 people in the UK and together with a further 800 people employed by Atos, we serve the needs of our customers. More information: aegon.co.uk
As an international life insurance, pensions and asset management group based in The Hague, Aegon has businesses in over twenty markets in the Americas, Europe and Asia. Aegon companies employ approximately 26,000 people and have millions of customers across the globe. Further information: aegon.com
Figures correct as of November 2019