Festive financial pressure increases among employees
Aegon Press Team
Thursday, 16 January 2020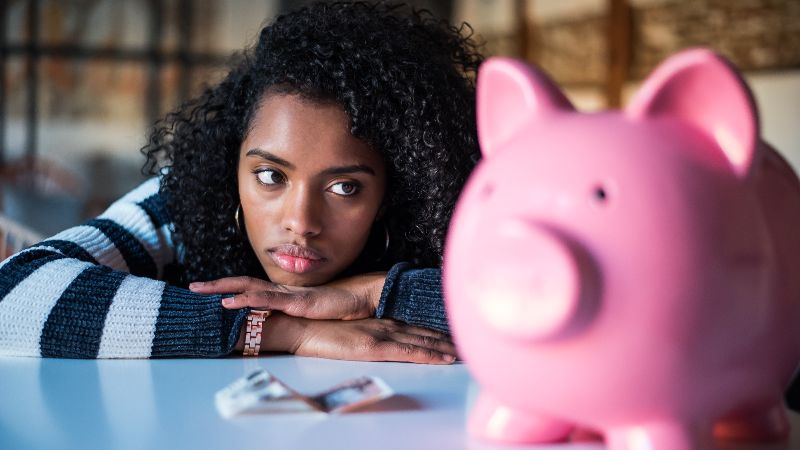 Women more likely to feel festive financial pressures than men
Nearly a quarter (23%) of employees admit that their finances are more stretched than usual in first two months of the year
Research carried out by pension and investment company Aegon reveals the number of British employees that feel under more financial pressures than usual in the months of November and December has increased from 39% in 2018* to 46% in 2019**.
This seasonal financial pressure was more likely to be felt by women (52%) than men (40%).
Christmas specifically is the event that causes the majority of workers (57%) to experience heightened financial pressure. Again the financial strain of Christmas itself is more likely to be felt by women (64%) than by men (50%).
The survey also revealed that the financial impact of festive spending is set to impact workers until March, as the hangover from Christmas spending takes its toll. Nearly a quarter (23%) of employees admitted they generally feel under more financial pressure than usual in January and February.
Kate Smith, Head of Pensions at Aegon UK, said:
"It's not uncommon for people to feel under additional financial strain around the festive period, but it is concerning to see the number of people feeling this financial burden increase so steeply in just a year.
"In fact this research shows many workers will continue to feel the financial impact of the festivities right up until March.
"Financial worries are rarely left at home and continue to burden and distract employees while doing their jobs. This can have a detrimental impact on their wellbeing and productivity in the workplace and can become a real challenge for employers.
"Poor financial wellbeing can result in days being taken off and money worries consuming hours at work every week.
"There are steps employers can take to help avoid this and providing access to support and guidance is a good place to start. Publicising the full range of employee benefits on offer and access to any services such as helplines, financial education and even financial advice if it's made available could help employees take the first steps to addressing their financial worries.
"Employers play a vital role in helping their employees to save for retirement through auto-enrolment. Financial advice in the workplace is one way to help with financial wellbeing. We'd like to see employers invest in providing access to advice in the workplace."
Here's a useful to-do list to help you get your pension savings in shape in 2020:
Set realistic retirement goals
How much you'll need for a comfortable retirement will depend largely on the lifestyle you're aiming for in the years post work. Everyone will have slightly different aspirations, so you need to create a plan tailored to you.
The Pensions and Lifetime Savings Association (PLSA) has an online tool to illustrate Retirement Living Standards. This helps to give people a reality check on their future lifestyle in retirement based on aspirations, whether they are minimal, moderate or comfortable.
This in addition to other online services, including calculators, can help you compare what you've saved to what you'll need to meet your expectations.
Check your State pension entitlement
Find out if there are any gaps in your work history and whether you need to top up National Insurance contributions to be entitled to a full state pension.
To receive the full state pension when you reach State pension age you must have paid or been credited with 35 qualifying years of National Insurance contributions.
Visit the Government Pension Service https://www.gov.uk/contact-pension-service for information about your state pension or get a state pension forecast online https://www.gov.uk/check-state-pension
Check your current pension
Find out how much you have saved in your current workplace or personal pension if you have one and how much you and your employer are paying in.
Thanks to auto-enrolment, most employees are saving in a workplace pension and the employer has to contribute too.
Maximise any employer contributions. Some employers match your pension contribution, so if you pay an extra £1, your employer may also pay in £1, up to a limit. Ask your employer for information.
Track down lost pensions
Go through any paperwork to find details of any old pension schemes. Write to the company providing the pension, tell them your new address, and ask for information about your pension.
If your old employer doesn't exist anymore or you don't have any information, the Government offers a free pension tracing service to help you track down any missing pension pots.
Visit the website https://www.gov.uk/find-pension-contact-details or you can also request contact details from the Pension Tracing Service by phone on 0800 731 0193 or by post.
Consider merging your savings
Once you have located old pension pots, an option particularly for Defined Contribution pensions is to consolidate them by bringing some or all of your separate pots into one place.
This not only makes it easier to keep track of your savings but could save you money by reducing pension charges. It's best to take financial advice before you do this.
Review your investments
Whether it's your pension, investment ISA or any other fund you might hold, it's important to see how it's performing and assess whether you might be better off moving.
If you find investments overwhelming or confusing you can always speak to a financial adviser. Aegon's Why seek financial advice? guide demonstrates the benefits of taking financial advice.
You can find an adviser through www.unbiased.co.uk
Take advantage of your cash free savings allowance
Make the most of your £20,000 ISA limit of tax free savings, and get ready to start again in the new tax year. Even if you don't manage to use your full allowance each year, this is one of the most effective ways to save and over the long run, small regular savings can add up to sizeable sums.
References
*Financial Wellbeing report. All figures, unless otherwise stated, are from YouGov Plc. Total sample size was 2,007 adults. Fieldwork was undertaken between 19 - 25 July 2018. The survey was carried out online. The figures have been weighted and are representative of British business size.
**Financial Wellbeing report. All figures, unless otherwise stated, are from YouGov Plc. Total sample size was 2,000 employees. Fieldwork was undertaken between 5 - 16 December 2019. The survey was carried out online. The figures have been weighted and are representative of British business size.
Further information
Stephanie Melrose
PR Manager
Aegon UK
Tel: 0131 549 6743
Mob: 07740897621
Notes to Editors
In the UK, Aegon offers retirement, workplace savings and protection solutions to over three million customers. Aegon employs around 2000 people in the UK and together with a further 800 people employed by Atos, we serve the needs of our customers. More information:

aegon.co.uk
As an international life insurance, pensions and asset management group based in The Hague, Aegon has businesses in over twenty markets in the Americas, Europe and Asia. Aegon companies employ approximately 26,000 people and have millions of customers across the globe. Further information:

aegon.com
Figures correct as of November 2019