FCA Call for Input: The Consumer Investments Market
Steven Cameron, Pensions Director
Wednesday, 30 September 2020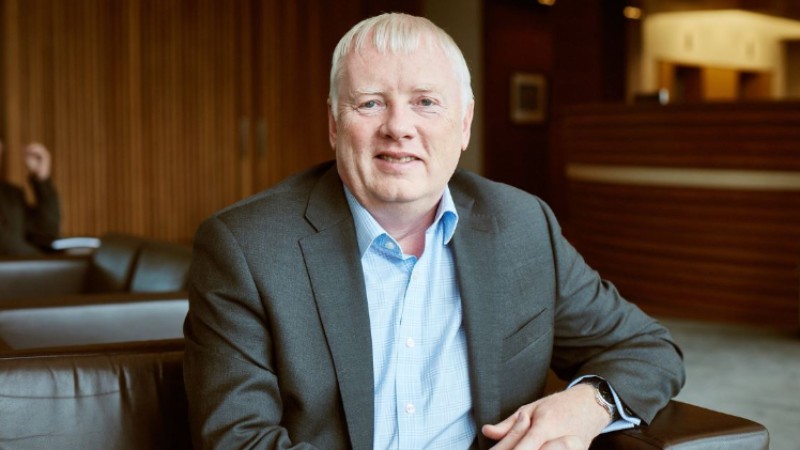 For intermediaries only
On Tuesday 15 September, the Financial Conduct Authority (FCA) launched a Call for Input into the Consumer Investments Market.
This seeks views on a wide range of topics, many of which are advice related, in places bearing a strong resemblance to aspects of the Financial Advice Market review.
Here I've summarised the key areas of the report and provided some initial views.
We expect advisers will be keen to understand the FCA's current thinking, and provide their thoughts, on a number of topics including:
Different forms of advice – from full and ongoing advice to one-off or simplified.
How to create a fairer way of sharing the costs of customer compensation when things go wrong.
The potential role for more personalised guidance.
The distinction between mass-market and higher risk investments.
Simple product labelling and further extension of defaults or pathways.
---
The FCA's focus
The Call for Input focuses on the following core questions:
What more can we (the FCA) do to help the market offer a range of products and services that meet straightforward investment needs?
How can we better ensure that those who have the financial resources to accept higher investment risk can do so if they choose, but in a way that ensures they understand the risk they are taking?
How can we make it easier for people to understand the risks of investment and the level of regulatory protection afforded to them when they invest?
What more can we do to ensure that when people lose money because of an act or omission of a regulated firm, they are appropriately compensated and that it is paid for fairly by those who cause the loss?
How can people be better protected from scams?
What more can we do to facilitate effective competition and encourage firms to develop innovative products and services which help consumers to invest?
---
My initial view: There's a mix here between focusing on stamping out bad practice and encouraging positive approaches to better serve customers. We all support the FCA's desire to eliminate the very small minority of poor advice and to do more to protect customers from scams. But even more importantly, we want the FCA to support the growth of a vibrant market that provides the right support at the right time to ever more people in the way that works for them, cost effectively. Getting the balance right will be key.
The FCA does highlight the vital function the consumer investment market plays both in helping people get better returns than available from cash to provide for their futures, as well as supporting the UK economy and its recovery from the financial implications of the pandemic. To work effectively, the FCA says investors need to be able to make informed decisions while understanding the risks involved and the degree of regulatory protection available when using authorised firms.
We're reminded of the significant changes already implemented including:
The Retail Distribution Review (RDR) ban on commission to remove product bias.
The increase in Financial Ombudsman Service (FOS) and Financial Services Compensation Scheme (FSCS) compensation limits.
The 2018 review of FSCS funding.
Interventions on Defined Benefit transfer advice.
We're also told that by the year end we'll see the findings of the review of the effectiveness of the Financial Advice Market Review (FAMR) and the RDR. These findings will be built into this latest Call for Input, rather than the FCA moving straight to consulting in any remedies.
The key topics
Here, I've summarised the key aspects covered by each chapter and provided some initial thoughts. While the paper is very wide-ranging, the first of the FCA's 39 questions asks if there are other things the FCA should be considering, offering an opportunity to go even wider.
The consumer perspective
The FCA is concerned that not all consumers make or are led to make good investment decisions. Poor decision making can be exacerbated by over confidence or behavioural bias, which in turn can be played on by unscrupulous parties. The move from Defined Benefit to Defined Contribution pensions, coupled with pension freedoms, means people have to make more individual pension decisions and take on more risks themselves. Elsewhere, record low interest rates have driven a 'search for yield' which can leave people susceptible to scammers.
The FCA is not convinced that education to improve financial literacy is effective in informing decision making in the medium to long term. Instead, it seems to favour well-chosen defaults and small bursts of timely or 'just in time' information. It records mixed results around the effectiveness of disclosure, but is keen to explore better use of 'nudges'.
My initial view: Consumers do now have to take more responsibility for their financial futures. The best way of delivering better outcomes for them is to make sure they get the right form of support they need at the right time in a cost-effective way. In many cases, that will be regulated advice although in its absence, there is also a role for guidance and appropriately targeted information.
Making the mass market work well
The FCA believes most people can be well served by mainstream or mass market investments although they don't clearly define these. It's interested in exploring the greater use of 'investment pathways', which go live in February for non-advised drawdown customers and are under separate consideration for non-workplace pensions.
Clearer product labelling, possibly using a traffic lights basis is also discussed, although previous success here has been limited. A greater outcomes-focused approach is also mentioned, which would place more onus on firms, possibly linked to 'duty of care', to check consumer understanding.
Under the heading 'Getting the right help', the FCA discusses the possible benefits of either guidance or simple forms of advice alongside full advice. This might include 'financial guidance' to narrow down options without offering a personal recommendation. The FCA believes these new models should be possible but is frustrated by slow development, which firms put down to lack of clarity over the advice boundary. The potential for one-off or focussed advice alongside full ongoing advice is also highlighted with the FCA keen to hear if there are regulatory barriers to their growth.
Finally, the FCA refers to an increase in customers buying 'direct' through platforms and asks a range of questions relating to protections or safeguards for such customers who don't seek advice.
My initial view: Defaults, pathways or simpler labelling may have a role to play for non-advised customers but we must make sure customers don't wrongly believe these will give them the best personalised solution, which can only be assured through getting financial advice.
The current advice and guidance boundary, or how it's interpreted by regulated firms, can limit support options. Ideally, individuals would benefit from full advice. But where that's not feasible on cost grounds, a relook at the advice boundary alongside more clarity on simplified advice and personalised guidance models could open up new avenues to serve customers without unnecessary regulatory hurdles or costs.
Higher risk investments
Here, the FCA is looking at non mass-market investments with particularly high risks. For those with sufficient wealth and who can afford potential losses, its aim is to ensure they better understand the risks they're taking. For other consumers, the FCA wants to avoid them being tempted into something not suited to them, or which is fraudulent. Generally, where people do select higher risk investments, it wants the industry to get better at helping explain the benefits of diversification.
It's also asking for views on the current exemption from the financial promotion regime for high net worth and self-certified sophisticated investors.
My initial view: I agree that there are some particularly high-risk investments that are not for most consumers, particularly without the benefit of advice. This mustn't be confused with the benefits to many longer-term investors of taking an appropriate level of investment risk.
Regulatory protections
The FCA is exploring improving how regulatory protections available within different products are communicated, for example in financial promotions as this will help customers understand when they are and aren't covered by the FSCS.
Fair compensation
The FCA wants to make sure consumers receive redress when 'harmed by a regulated firm's act or omission' but with the costs of that compensation met in a 'fair and sustainable way'.
A key FCA priority is to reduce the number of cases of unsuitable advice, which then reduces the need for compensation. It plans to take a more preventative approach, spotting emerging problems earlier. It admits an increase in its operating costs would put upward pressure on firms' FCA levies but hopes FSCS levies would fall.
It sees the FSCS as an important compensation scheme of last resort when capital reserves and Professional Indemnity (PI) Insurance are insufficient or where the firm is no longer in busines. But it accepts the approach to funding can mean the 'polluter' often doesn't pay, meaning current firms operating fully by the rules can be paying for past bad practice of others.
While ruling out another fundamental review of FSCS funding, it wants to improve fairness by making firms causing harm pay more of the compensation direct, rather than falling back on the FSCS. Suggestions could see those firms posing greater risks having to hold more capital, take out different types or amounts of PI or pay greater risk-based FSCS levies. The FCA is seeking views on how best to identify higher risk firms or individual advisers, recognising there can be significant time lags before unsuitable advice is identified. Stamping our 'phoenixing' is another FCA priority.
My initial view: A confident consumer population benefits all parts of our industry. That's why Aegon pushed for providers to pay a share of adviser FSCS levies, which the FCA recently implemented.
Compensating customers when things go wrong is important, but we must make sure the vast majority of highly professional financial advice firms aren't burdened with ever increasing FSCS levies or PI premiums. Preventing the need for compensation would be positive if it can be done cost-effectively. Alongside this, further investigation into risk-based levies and a greater emphasis on 'polluter pays' should be an FCA priority although identifying higher risk forms in advance may be challenging.
Tackling scams
The FCA is keen to gather views on how better to protect people from scams. It highlights its concerns over inappropriate online adverts including on search engines and social media platforms, as well as financial promotions which breach its rules.
Competition and innovation
The Call for Input concludes with an exploration into how technology and data sharing might offer a route to newer or more accessible advice and guidance services. The FCA highlights how its Project Innovate and digital sandbox can help speed up bringing new innovations to market. While mindful of unnecessary regulatory barriers to innovation, the FCA also flags new risks of innovation which is not in the interest of consumers.
My initial view: It's helpful that the FCA is mindful that regulatory barriers can stifle innovation. There are links here to the parallel Call for Input into Open Finance.
Next Steps
While some of the topics in this Call for Input are not new, I see responding as an important means of sharing thoughts with the FCA as they develop their plans for the coming three years.
At Aegon, we'd be keen to hear from advisers what their thoughts are and what areas the FCA should be prioritising so we can reflect these in our response.
We'd also encourage advisers to respond direct to the FCA. There's no need to answer each of the 39 questions – the FCA has said it would be happy for firms to comment on the areas of most interest to them. The deadline for responses is 15 December 2020.