Employers in the dark with financial wellbeing
Aegon Press Team
Monday, 21 January 2019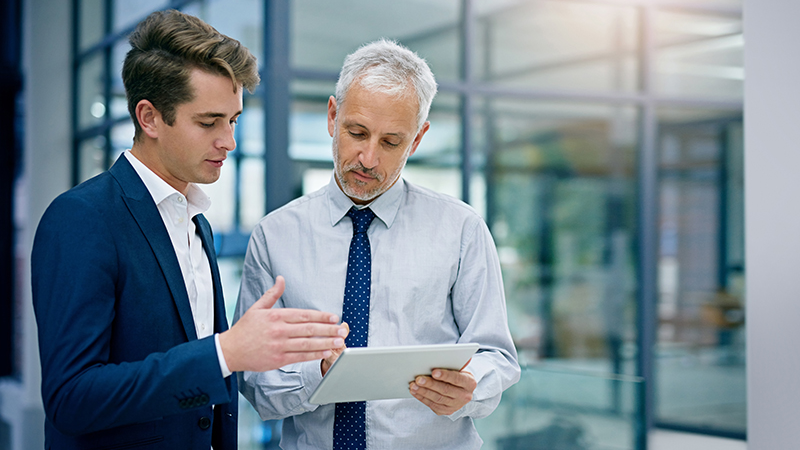 Aegon research shows that employers lack confidence and knowledge to support staff with financial worries, despite workplace absences brought about by a lack of financial wellbeing costing businesses 4.2 million worker days each year
Overall businesses aren't confident about providing information to employees in relation to financial matters with just half (50%) saying they would be able to provide information to staff on debt issues and over a quarter (27%) admitting they aren't convinced they could provide information on saving for retirement
Half (51%) of employers think that the financial wellness of its business' employees is not personally their responsibility with 45% of employers saying that they would feel like they were intruding on the lives of their staff if they offered to provide financial advice
Research carried out by pension and investment company Aegon reveals that employers struggle to understand if and how they should be supporting staff with their financial situation. This is despite figures showing that 4.2 million days of work are lost each year due to poor financial wellbeing, at a cost to employers of £626 million each year.
Businesses aren't confident in their ability to provide information to employees to alleviate financial worries. With many people feeling the financial strain after Christmas, just half (50%) of employers said they would be able to provide information to staff on debt issues. When it comes to supporting employees with planning for retirement, over a quarter (27%) of businesses said they wouldn't be able to provide information on pensions and saving for retirement, with 38% unconfident they could answer staff questions on general savings.
Figures suggest that businesses are burying their heads in the sand when it comes to the financial wellbeing of its staff, as half (51%) of employers surveyed said that they think the financial wellness of its business' employees is not personally their business. 45% of employers expressed concerns that if their business reached out to staff to provide them with financial advice, they would feel like they were intruding on their lives.
Kate Smith, Head of Pensions at Aegon, comments:
"Our research is clear that poor financial wellbeing not only impacts individuals but is affecting businesses bottom line as well. Many people are living life on a financial cliff edge with debt and loans, coupled with the burden of financial obligations and commitments, impacting their ability to control their finances and respond to financial unpredictability.
"Our figures show the tangible impact of poor financial wellbeing on UK businesses with a staggering number of days taken off each year as workers struggle to deal with financial worries. It's time that employers acknowledged the role that they play in supporting staff with their finances and there are some relatively simple steps they can take to increase financial wellbeing among their workforce.
"As a first step, understanding the difference between the financial information they can easily offer and formal financial advice will enable employers to offer financial education, which can go a long way in supporting staff who may be struggling. More often than not, businesses will already offer a range of workplace benefits and simply communicating details of these can be a positive step in the right direction. This should include providing details of the company pension scheme in a clear and easy to understand way."
References
The research in this press release was based on a representative survey of 505 UK HR decision makers across a range of sectors, company sizes and job roles, carried out by YouGov.
According to the Office for National Statistics' most recent estimate, there were just over 22 million private sector employees as of March 2018. Based on this and the results of a survey of 2,000 UK employees across a range of sectors, company sizes and job roles, carried out by YouGov, this suggests that over 500,000 private sector workers have had to take time off in the last year due their financial wellbeing, leading to a loss of over 4.2 million days of work. Assuming that in a competitive labour market, workers are paid an amount equal to the value they produce, the cost to employers of employee absences can be estimated using data on average wages. However, another dynamic that comes in to play is the fact that workers increasingly operate in teams, meaning that one employee's absence will also have spill over effects on the productivity of other employees. Prior research suggests that the cost to this phenomenon is around 28% of the absent employee's wage. Based on this finding, we estimate the average cost to employers for each day lost due to financial distress to be £150. Combining this figure with the 4.2 million lost days of work yields a cost to employers of £626 million each year as a result of employees taking time-off due to their financial situation.
What is financial wellbeing?
When we talk about financial wellbeing, we're talking about people's control over their finances, their ability to respond to financial unpredictability and unexpected financial expense, and their ability to meet financial goals and make choices that allow them to enjoy life.
Further information
Alex Messis
PR Manager
Aegon UK
Tel: 0131 549 2920
Notes to Editors
In the UK, Aegon offers retirement, workplace savings and protection solutions to more than three million customers and employs more than 3,000 staff. More information:

aegon.co.uk
As an international life insurance, pensions and asset management company based in The Hague, Aegon has businesses in over twenty markets in the Americas, Europe and Asia. Aegon companies employ over 25,000 people and have millions of customers across the globe. Further information:

aegon.com
Aegon is a brand name of Scottish Equitable plc. Scottish Equitable plc, registered office: Edinburgh Park, Edinburgh EH12 9SE. Registered in Scotland (No. 144517). Authorised by the Prudential Regulation Authority and regulated by the Financial Conduct Authority and the Prudential Regulation Authority. Financial Services Register number 165548. An Aegon company.www.aegon.co.uk
© 2018 Aegon UK plc.