Employers, are you aware of the advice allowance?
Aegon Workplace Team
Wednesday, 19 December 2018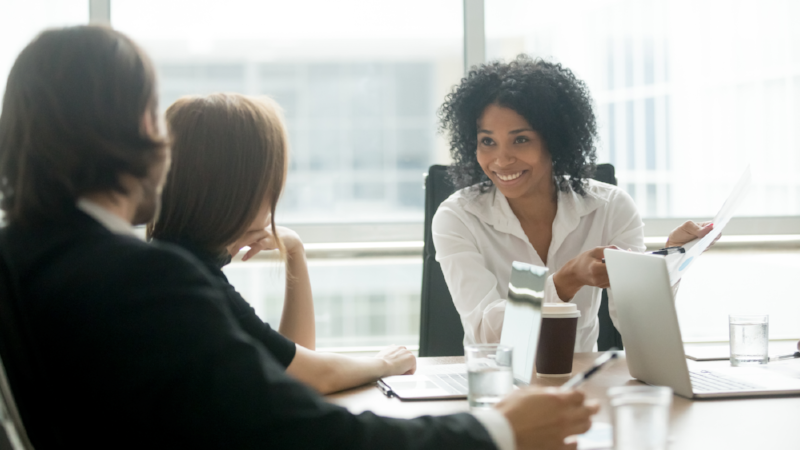 For employers only
Financial difficulties suffered by employees across the UK are costing businesses up to £1.6 billion a year in lost work days and lower productivity, yet most employers are unaware that there is up to £500 of tax free allowance for financial advice to help employees improve their financial position.
Up to four million working days are lost each year as employees struggle with financial difficulties, and a further two hours of productive time is lost each day for employees who have money worries. This has a major impact on employers, especially smaller employers with fewer than 50 employees, although managers are reluctant to speak to their employees about their financial concerns for fear of 'prying' into their private lives.
However, many employees would benefit considerably from assistance and education in this area from their employers. A third of employees would welcome financial education to assist them in improving their overall position, yet just one in seven employees is getting this kind of help from their employers.
The issue should not relate to costs, as the Government introduced an allowance of up to £500 for each employee to get financial advice on pensions in 2017, which is taken tax free from their pension pot. Yet nearly 18 months after the allowance was introduced, 60% of employers told us they weren't aware that this option existed to help their workers. Once informed, more than 80% of you welcomed the scheme, and three quarters said you'd like to see the allowance extended to cover advice on other financial topics, rather than focusing solely on pensions.
Ronnie Taylor, Chief Distribution Officer and Head of Workplace Business at Aegon, said: "Employees have already told us that poor financial wellbeing is harming their productivity at work. Now employers are adding significant weight to the evidence on this issue.
"We're talking about a problem costing millions of working days a year and billions to the economy. The Government should be commended for launching tax-efficient measures to tackle the problem, but if no one knows about them then they have little impact.
"Clearly, companies want to do more to help their employees. Broadening the type of advice that can be given under the £500 wrapper or increasing its size are both options the Government should consider."
Extending this scheme would go some way to encouraging employers and employees to address the financial concerns that are, ultimately, costing Britain's economy. But the impact on the emotional and mental wellbeing of employees cannot be underplayed.
So, it's vital as an employer to try and do more to address these issues and provide extra support to your employees to remove such worries, which not only increases the wellbeing of your employees, but it could also have an impact on your bottom line.
There are a few things that you could do to address this issue:
Encourage a shift in mindset in your business so that financial wellbeing is viewed to be of equal importance to traditional physical and mental wellbeing.

Challenge the misguided view that the younger generation is only focused on short-term financial challenges, when the evidence suggests otherwise.

Take a positive and new approach to helping your employees tackle their money concerns, without fear of it feeling like an intrusion into their private lives.
Read a summary of Aegon's research into employer views.