Election pledges offer boost to pensions for employees on minimum wage
Aegon Press Team
Tuesday, 26 November 2019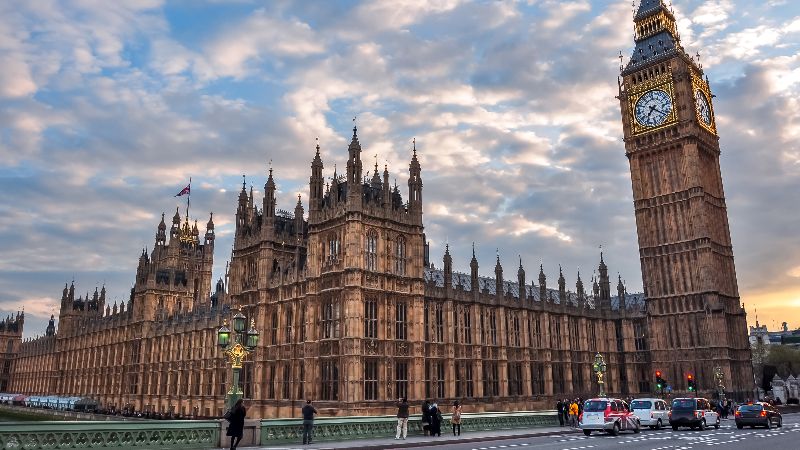 Currently, an employee on minimum wage paying an initial £30 per month (the auto-enrolment minimum) from take-home pay into their workplace pension might have a pot of £4,410 after 5 years
Election promises to increase minimum wage would give individuals a pension boost through higher contributions.
If the minimum wage was increased to £10 per hour, this could boost the pension pot of a 22 year old by almost £2,000 after five years.
Aegon analysis shows that for those starting their career, while pensions may seem like a lifetime away, getting into the savings habit early through an employer's workplace pension scheme can quickly lead to a substantial pension pot. And with Election pledges promising increases in the minimum wage, their pension pots are in line for a further major boost.
The National Minimum Wage for employees aged 21 to 24 is currently £7.70 per hour. For those 25, it is renamed the National Living Wage and is currently £8.21 per hour. Labour's Manifesto includes a commitment to introduce a new 'Real Living Wage' of at least £10 per hour for all workers while the Conservatives have committed to increase the National Living Wage in stages to £10.50 per hour and widen its reach to over 21s*.
Individuals earning at least £10,000 a year are automatically enrolled into their workplace pension at age 22. As of 6th April 2019, the total minimum contribution rate is 8% of earnings above £6,136, with employees paying 4%, employers paying 3% and the Government adding a top-up of 1%**.
At these contribution rates, a 22 year old earning today's minimum wage of around £15k a year*** will be asked to pay £29.55 a month which is boosted by a £22.16 monthly employer contribution and a Government 'tax relief' top-up of £7.39. After 5 years this level of saving could produce a pension pot of £4,410, assuming wage growth of 3% and investment growth of 4.25% after charges****.
If Election pledges to increase the minimum wage are delivered, the benefits of workplace pensions for those affected will rise further. Aegon analysis shows that if the minimum wage for a 22 year old was £10 per hour rather than today's £7.70, they could end up with a pension fund almost £2,000 higher after 5 years.
Steven Cameron, Pensions Director at Aegon said:
"For employees starting their first job, pensions may seem like a lifetime away. But the sooner you get into the retirement savings habit the better, and the good news is that now, under automatic enrolment, that happens automatically. Even better, every £1 the employee has deducted from take-home pay is doubled to £2 in their pension pot as a result of employer contributions and a Government 'tax relief' top-up.
"If you are earning the national minimum wage which for a 22 year old is around £15,000 a year (or £7.70 an hour) increasing to around £17,500 at age 25, the auto-enrolment minimum contribution coming out of your take home pay starts at £29.55 per month. This doubles to £59.10 per month when in your pension scheme after employer contributions and government tax relief. After 5 years, you may be surprised to find the total fund could be worth £4,410.
"There's further good news as we approach the General Election, with both the Conservatives and Labour promising increases to the national minimum wage. Clearly, this will deliver benefits to take home pay, but what may be less obvious is it will also deliver future benefits in terms of pensions. For example, if the minimum wage were £10 an hour for a 22 year old, their pension pot after 5 years could be around £6,350, almost £2,000 higher than that for someone on minimum wage today. With the potential for more than 40 years of investment growth ahead, that could make a big difference at retirement."
References:
As with all investments, the value can fall as well as rise and isn't guaranteed. Customers could get back less than originally invested.
*The Labour Party Manifesto 2019, p7; The Conservative Manifesto 2019, p.14
**These figures are for a basic rate taxpayer paying 20% income tax.
***National minimum wage for employees 21 to 24 is £7.70 and for 25 and over is currently £8.21 per hour. This calculation assumes the lower rate for 3 years and then the 25 and over rate. The calculations also assume an average of 37.5 hours a week and 52 weeks a year.
****The figures assume investments grow at 4.25% after charges and earnings grow at 3% per year. Future calculations assume contributions remain at current auto-enrolment (A-E) minimum levels and a growth in A-E salary offset of 2%. Total fund value figures are rounded down to 3 significant figures.
Notes to Editors
In the UK, Aegon offers retirement, workplace savings and protection solutions to over three million customers. Aegon employs around 2000 people in the UK and together with a further 800 people employed by Atos, we serve the needs of our customers. More information:

aegon.co.uk
As an international life insurance, pensions and asset management group based in The Hague, Aegon has businesses in over twenty markets in the Americas, Europe and Asia. Aegon companies employ approximately 26,000 people and have millions of customers across the globe. Further information:

aegon.com
Figures correct as of November 2019