DWP opens consultation on saver pension choices
Professional Pensions
Friday, 17 June 2022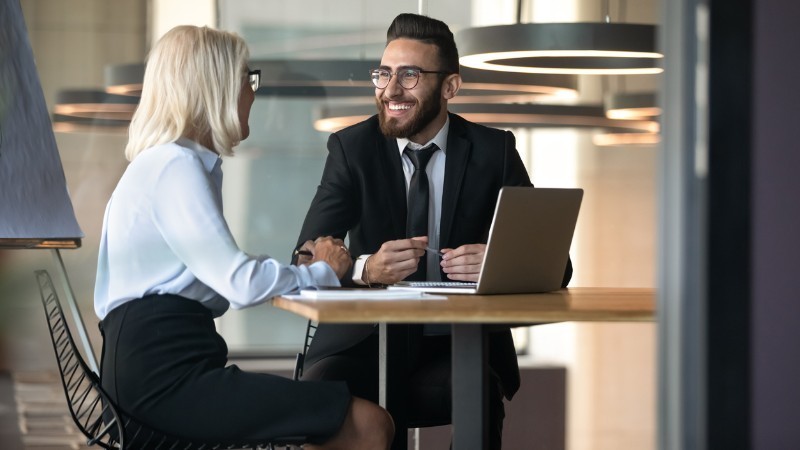 For financial advisers only
The DWP aimes a call for input towards trustees, providers, industry bodies and scheme members. Read Hope William-Smith's piece from Professional Pensions to learn more.
The Department for Work and Pensions (DWP) has opened a consultation to determine what support and information occupational scheme savers expect in the lead up to taking their pension, at the point of access, and as they start to use their savings.
The call for input  is focussed on trust-based schemes and builds on research conducted by the Financial Conduct Authority for the contract-based market.
The regulator found most savers choose the"path of lease resistance" when it comes to accessing savings which often sees savers take an income from their provider without shopping around for the most suitable product and without understanding how their workplace scheme is invested.
The questions within the DWP's call for input cover a range of related topics including: member expectations and aspirations; information, guidance and decision-making; member communications and engagement; available products in the trust-based market; and use of investment pathways and alternative models like collective defined contribution schemes.
"Deciding how to use your workplace pension savings is one of the most important financial decisions many people will make," pensions and financial inclusion minister Guy Opperman said.
"We want to ensure the record number of Brits now saving for retirement have the support and information they need to make informed choices about accessing their hard-earned savings."
The government said it hoped the further research it was conducting would help it understand what support schemes currently offer to members and what they are considering offering to them in the future.
Pensions and Lifetime Savings Association director of policy and advocacy Nigel Peaple said the government's call for input on existing and new solutions in the trust-based sector was a positive move.
"We look forward to engaging further with the DWP on this topic throughout the consultation process and beyond," he added."Since the pension freedoms individuals have had more options regarding how they access their pension savings, but most people need support in making these important and complex decisions."
Lane Clark & Peacock partner and former pensions minister Sir Steve Webb agreed:"A key issue is what happens at and post-retirement, and this has so far received little attention from policy makers."
He added:"Most people will have modest pension pots and no access to financial advice, so they need products which will work for them without needing active engagement or investment expertise."
Webb explained that a 'flex first, fix later' style pension could be one such product which combines"the best of both worlds".
"It's the flexibility and growth potential of drawdown and the certainty of a late life annuity," he said."I hope that this DWP consultation will give proper attention to what happens post-retirement, as the right strategy at retirement may not be the right strategy ten or 20 years later."
The consultation will run for six weeks, closing on 25 July.