DWP extends pensions dashboards staging window
Professional Pensions
Monday, 25 July 2022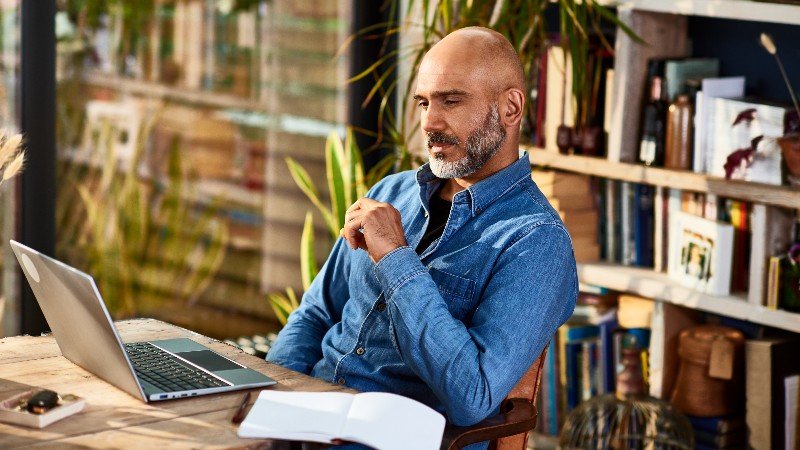 For financial advisers only
With pension dashboards consultation windows changing, where does that leave the industry? Find out more by reading Holly Roach's piece from Professional Pensions. 
The Department for Work and Pensions (DWP) has confirmed it will extend the pensions dashboards first staging window from three to five months.
In response to its consultation on the draft pensions dashboard regulations - published today (14 July) - the DWP confirmed it will defer the deadlines for the first two staging cohorts by two months while expanding the connection window for the first cohort to five months.
This change will affect master trusts with 20,000 or more relevant members, whose staging deadline will change from 30 June to 31 August 2023, and money purchase schemes used for auto-enrolment with 20,000 or more relevant members, whose staging deadline will change from 31 July 2023 to 30 September 2023.
The consultation, which ran from January to March, sought views on the draft regulations which make provision for requirements to be met by pensions dashboards services or the providers of these services, and by trustees or managers of relevant UK occupational pension schemes.
The regulations - which the DWP said will apply to all registrable UK-based occupational pension schemes with active and/or deferred members, including public service pension schemes - include requirements to be met by pensions dashboards services in order to be"qualifying pensions dashboards services".
In the DWP's response, it noted the regulations will set out several requirements that pension dashboard providers must meet and continue to meet to be a qualifying pensions dashboard service.
It said a qualifying pensions dashboard service would be required to conform to the Money and Pensions Service's standards, which would set out the technical, security and operational details relating to how a dashboard service should connect to the digital architecture and operate.
Additionally, the consultation document set out proposals on a range of data-related requirements on trustees or managers of occupational pension schemes. These relate to administrative data, signpost data, and value data including accrued and projected data requirements for schemes offering money purchase benefits, non-money purchase benefits, cash balance benefits collective money purchase benefits, and schemes offering hybrid benefits.
The DWP said the"vast majority" of respondents to this question supported the proposal to include a member's date of birth for display logic purposes, so it plans to include date of birth as a data item.
It said an individual's date of birth will not actually be displayed but will enable dashboards to present an individual's retirement date and also display how long until an individual would reach retirement.
Pensions and financial inclusion minister Guy Opperman said:"The government remains fully committed to making pensions dashboards happen at the earliest opportunity.
"The building and initial testing of the digital architecture by the Pensions Dashboards Programme (PDP) is already well underway. Trustees or managers of pension schemes of all types and sizes should therefore focus their preparations on making sure their data is ready and they have plans in place for how they intend to connect to the digital architecture."
Aegon head of pensions Kate Smith added:"After a few days of turmoil it's good to know that the government is 100% committed to making pensions dashboards happen at the earliest opportunity. These will be a real game changer for savers, helping them to reconnect with their pensions, by seeing them all in one place online, and improving pension engagement.
"It's important that everything is in place before schemes and providers begin to connect to the pensions dashboards ecosystem, so there's still a lot of work to be done. Now that the government has responded after its consultation, the PDP can consult on its connection standards, which will be published imminently. We're also expecting more consultation from both the Financial Conduct Authority (FCA) and The Pensions Regulator."
She continued:"The connection timetable is extremely ambitious, especially for the first staging cohort of the largest pension schemes, due to connect between April and June 2023. We're pleased that the DWP has listened to the industry's concerns and agreed to extend the first staging connection time from three to five months. This means that the largest master trust now have a staging window of 1 April 2023 to 31 August.
"This gives additional valuable time for master trusts to get ready to connect, making sure everything is in order. We're hoping that he FCA will follow suite once they respond to their consultation setting out the timeline and requirements for providers of contract-based schemes.
"We're also pleased that there is recognition from the government and regulators that connecting to pensions dashboards will be a steep learning curve for all involved, and that the regulatory approach will reflect this."
Lane Clark & Peacock said the government's consultation response"makes it clear that the industry will need to do the heavy lifting on pension dashboards.
Partner Aiden Coloe said:"The consultation makes it clear that it's the industry that will have to do the heavy lifting on dashboards and contains no material changes to the amount of work that will have to go into preparing for their implementation. We know that data is a thorny issue across the industry but it's something that will have to be focused on by schemes in order to get dashboards up and running effectively.
"We also note the government still intends to allow data to be exported from dashboards to a less controlled and regulated space. We still have concerns about the impact of this on consumer protection and hope the FCA will ensure that this risk is mitigated against.
"The proposed extension to the staging dates for public sector schemes is also significant. If this is delayed then it surely raises questions about when dashboards will be up and running for member use, which was previously expected to be summer 2024."
This article was written by Holly Roach from Professional Pensions and was legally licensed through the Industry Dive publisher network. Please direct all licensing questions to legal@industrydive.com.