DWP consultation on CDC pension schemes
Steven Cameron, Pensions Director
Friday, 16 November 2018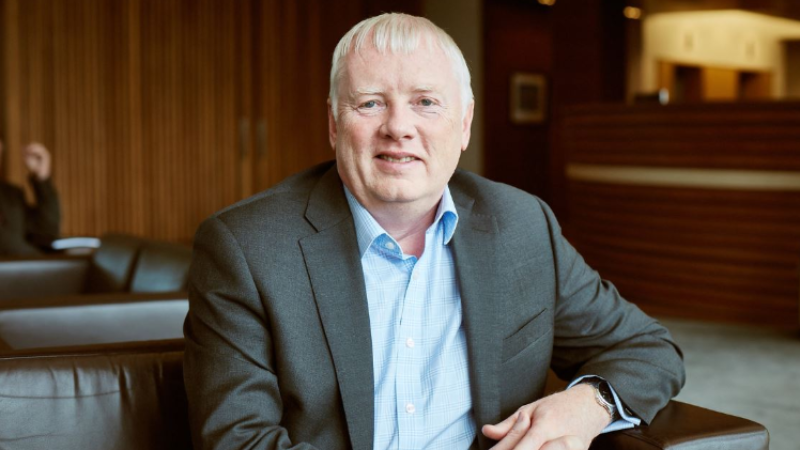 For intermediaries only
The DWP is currently consulting on Delivering Collective Defined Contribution Pension Schemes. Its main aim is to put in place a legislative framework for the type of scheme the Royal Mail and its union want to offer their members, but the DWP wants the legislation to open up this option for other large single employer trust-based schemes. We don't have a full picture of the Royal Mail's intentions, and the consultation suggests more information will be made public during the consultation period which runs until 16 January 2019.
Industry views on CDC
The industry is divided on the relative merits of CDC. Supporters point to them offering greater certainty to individuals compared to Defined Contribution (DC) and the potential for investment pooling to reduce charges. Critics point to the complexity of explaining the scheme to members and the risks of actual benefits diverging sharply from 'target benefits' (see later). At Aegon, while we are open to new pension scheme designs being explored, we are not convinced of the potential benefits. We are particularly concerned about the challenges of automatically enrolling individuals into a scheme with complex design features that may not be readily understood by those who may not be particularly engaged. There is also a risk that while CDC may be used by only a handful of employers, it could complicate the wider pension world, including advising on transferring into or out of CDC. We are surprised that the Government is prioritising CDC at a time when Brexit is absorbing so much of the legislative timetable.
The background concept
The broad concept of CDC originated overseas, including in the Netherlands. There are different variants and the DWP is consulting on one that's positioned somewhere between Defined Benefit (DB) and DC. Both investment and longevity risk would be pooled across the membership, with the consultation asking what minimum scale is required to effectively pool longevity risk. There would be a single fund for all, with no member choice, and pension payments would be paid out of the pooled fund in an agreed form. This means individuals would not have access to pension freedoms unless they transferred out. Contributions from both employer and employee would be 'defined' with no requirement for employers to make additional contributions as can be the case under DB schemes. For these reasons, the DWP proposes to class CDC in legislation as 'Defined Contribution'.
Individual members would be told of their target income from a set retirement age. Crucially, unlike DB, this is not in any way guaranteed and is very likely to be revised upwards or downwards on a yearly basis. Importantly, as pensions in payment will come out of the collective fund monthly, the income an individual receives in 'retirement' will also go up and down based on wider scheme performance.
CDC schemes will need to appoint a scheme actuary who will set scheme assumptions which will then be used to determine what adjustments are required. These will include assumptions on future investment growth, reflecting underlying scheme investments, and on the predicted longevity of the scheme members. The proposal is each year to compare the total value of scheme assets with the present value on actuarial assumptions of target incomes across the membership - active, deferred and in retirement members. If assets are below present value of target incomes, then every scheme member's target income, or retired member's actual income, will be scaled back by the same percentage. If assets are above value of benefits, everyone's target or actual income will be increased. In our opinion, this significantly undermines the claim that CDC offers members greater certainty. And the DWP's preference for no 'capital buffer' to smooth adjustments up or down adds to that uncertainty.
Calculating target income
At the heart of the CDC concept is communicating and updating an individual's target income. One key challenge will be how to calculate this. As the paper points out, it costs less at younger ages than at older ages to accrue £1 of income from say age 65 because the younger you are, the longer your contributions are invested. While not clear from the consultation paper, this means the target income an individual accrues for a given contribution should vary by age, starting higher and reducing with age. Suggesting target income accrues at say 1/80th of salary each year would create huge intergenerational cross-subsidies, made worse because few people will remain in any one scheme throughout their working life.
To complicate matters further, under automatic enrolment, contributions are based on a band of earnings including variable elements of pay such as overtime. So an individual's contribution for any year can only be estimated. Looking ahead, individuals will have different patterns of pay increases throughout their membership, which will influence future contributions. So target income from future years' contributions will also vary with future pay. If target income has assumed a certain pay progression, then differences between assumed and actual future pay will also mean target income needs to be amended.
We see significant communication challenges in explaining to members what a target income means and why it is very likely to change year on year, possibly quite significantly. It's hard not to compare CDC with unitised with profits, except the latter had some smoothing and a prudentially regulated firm behind them. The Pensions Regulator will need to be satisfied communications are sufficiently clear.
Transferring out
The consultation paper also considers transfers out of such schemes. In the UK, and with many people changing jobs frequently, it is hard to envisage banning such transfers but transferring raises a further challenge of ensuring these are fair both to the transferring member and the remaining members. The paper proposes the transfer value out should be equal to the individual's share of the overall scheme assets with the share calculated based on the present value of the individual's target income compared to that of all other members. This would make it particularly important that target incomes broadly reflect contributions paid year on year and investment performance as otherwise, individuals could receive a transfer value that was unfairly high or low compared to their contributions. This then begs the question as to whether in the accumulation phase CDC adds any value over traditional DC. Might it not be simpler to simply look for better ways of projecting forward DC funds to a target retirement age?
Charges
Like other schemes used for auto-enrolment, CDC would be subject to a charge cap. However, as individuals don't have their own earmarked pot, it's proposed this would apply this at scheme level. As the DWP doesn't favour any capital buffer, all costs would need to be met out of charges including governance overheads and actuarial fees, which could create challenges of scheme membership were to fall significantly.
Implications for advisers
It's likely that the Royal Mail will initially be the sole CDC scheme. However, the concept may be of interest to other very large employers, particularly if moving away from DB, and each such scheme might have differences, including rules around calculating and adjusting target income. The DWP also doesn't rule out extending CDC beyond single employer trust based schemes, for example to master trusts.
Even if there are very few CDC schemes, advisers could have clients who are seeking advice, for example on transferring into or out of such schemes, and this would require an understanding of specific scheme rules. For example, is someone considering transferring out being offered a fair value, is now a good time to transfer, and does their health status or other personal circumstances mean the pooling of longevity is of particular value? The FCA will no doubt have an interest here.
Last but not least, if one or more CDC scheme were to get into difficulty, or receive negative commentary because of lack of member understanding, this could have a wider impact on consumer confidence. We know that problems with certain DB schemes have led to members being concerned about their DC pension, even though they don't face the same risks. However well-intentioned introducing a new variant is, we can't afford it to put wider consumer confidence in pensions at further risk.