Does the UK need to save less for retirement?
Professional Pensions
Tuesday, 11 December 2018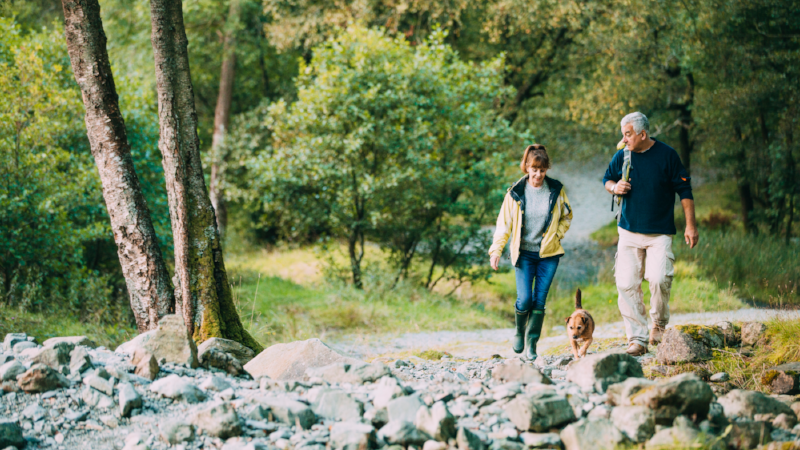 At a glance
Fidelity's retirement guidelines provide rules of thumb for retirement-related questions
Guidelines based on pre-retirement income and reflects what is needed post retirement
UK savers need to save less than other countries; some 13% of annual income
Fidelity International has created global retirement savings guidelines to help employers and employees understand how much is needed to save for retirement, writes Kim Kaveh.
Fidelity has designed a set of guidelines to provide a global standard for keeping retirement savings on track for five countries, including the UK, and the region of Hong Kong. It comes amid concerns that despite the success of auto-enrolment (AE) - which has brought nearly 10 million people into workplace pensions - many workers do not know how much they should be saving to enjoy a healthy retirement.
The guidelines published on 14 November provide"simple rules of thumb", to help address retirement-related questions from workers:"How much do I need to save for retirement?" And"am I on track to save enough?"
The firm's analysis, which is based on assumptions and estimations, calculates that UK workers need to set aside less than those in Germany, US, Hong Kong, Canada and Japan.
Based on the input of two metrics - age and salary - the guidelines provide savers with a suggestion for what percentage of their annual household income they should be saving (yearly savings rate) and what multiple of their annual household income they should have saved at each stage of their life (savings milestone). In addition, it gives an indication of the amount of income they would need to replace, in order to maintain their lifestyle at retirement (income replacement rate) and how much a household can afford to take from their retirement savings each year to ensure that it lasts through retirement (probable sustainable withdrawal rate).
UK in best position
According to Fidelity, UK members would need to save a total of 13% of annual household income, and aim to have seven times this income saved by retirement, at 68, compared to an average of 10 times in other parts of the world. It notes that UK members should aim to save a pension pot equal to two times their annual household income by the time they are 40, and four times by the age of 50.
Fidelity says that following these guidelines should help households in the UK to replace 35% of their pre-retirement income, with the rest being supplemented by any state pension provisions, to reach the expected total income replacement rate of 55% to 85%.
Based on its assumptions, savers in Germany would need to put the most of their annual income aside, at 21%, followed by Hong Kong - 20%. US members would need to set aside 15% of their annual earnings; Japan and Canada - 16%. The US, Germany and Canada would need 10 times their yearly annual income for retirement at 68, Hong Kong would need 12 times, and Japan seven times.
Factors such as the number of years workers spend in the workforce, estimates of annual total savings rate, investment returns, wage growth and inflation were taken into account.
The guidelines are based on what member income was pre-retirement, and reflects what they would need post retirement. Using the guidelines, members can use the calculator to asses where they stand financially for retirement at this point in time and compare with global territories.
Fidelity will be rolling the initiative out to other countries in due course.
Fidelity investment director Maike Currie says although UK savers need to save less than other countries, there is still a lot more that could be done to educate and prepare the population to save for their retirement.
"However, the onus is still on individuals to make sure they're saving enough. This is why we have developed these simple rules of thumb to help people to achieve their long-term savings goals with a little bit of financial forward planning.
"Ultimately what the saving goal is doesn't matter; what does matter is that there is a way of getting there if the right plan is in place.
"At whatever age someone starts on this journey, a focus on the goals ahead is vital. Missing a milestone is not the end of the world, and can be overcome through planning and saving - the best first step is to start."
Head of pensions product Carolyn Jones adds that generally, people are not engaged with their pension.
"Benefit statements are not enough. What is powerful about the guidelines is that it is an engaging starting point that people can use to see if they are on track, and what they need to do to be on track before they go into more detailed planning."
This article was written by Kim Kaveh from Professional Pensions and was legally licensed through the NewsCred publisher network. Please direct all licensing questions to legal@newscred.com.