Do you know where all your pension pots are?
Aegon Content Team
Thursday, 2 September 2021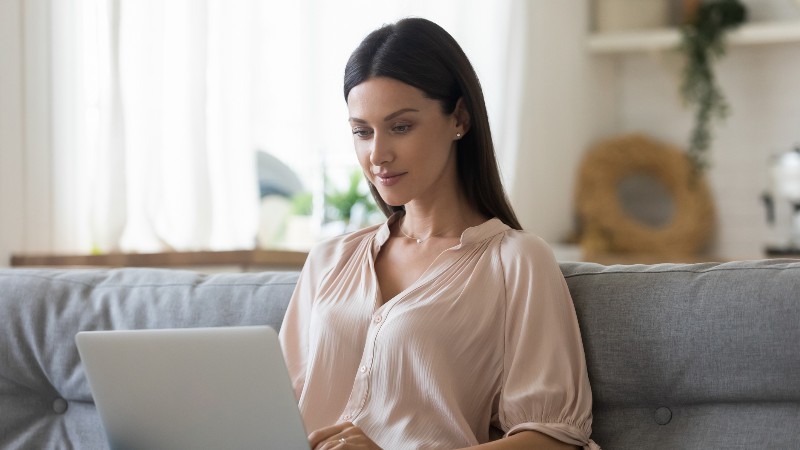 For customers
And how to find them if you don't.
If you already have a personal pension or you're a member of a workplace pension scheme, you probably know how much you contribute on a monthly basis. As well as what your employer (if you're in a workplace scheme) pays into your pot.
Most of us will have more than one job in our lifetime, with the idea of having a 'job for life' not a familiar scenario these days. As a result, you could accumulate a number of pension pots with different providers.
Sometimes, the difficulty is finding those long-forgotten pots and then making the money you've already saved work harder. If you have some lost pensions pots to find and would like a hand to get a clear picture of what you already have - the good news is, it's easy to find lost pensions. Once you've done so, it will become much easier to work out whether you're on track for what you're likely to need in retirement.
Our seven step guide to getting on top of your retirement savings.
1. Your State Pension
The State Pension forecast estimates how much you might get from the State Pension based on your National Insurance contribution (NIC) records.
It also calculates when you can take your State Pension (this might be different from when you access your personal pension) and how any future National Insurance contributions might increase your State Pension.
It's even more important to check your NIC records if you've had any periods off work in your lifetime. For instance, due to ill health or maternity leave. You might want to consider plugging any gaps to make sure you'll receive the full amount you're entitled to when you retire.
To check your State Pension forecast, you'll have to register for a Government Gateway Account, which only takes a few minutes.
• Register for a Government Gateway Account
2. Locate all your personal and workplace pension pot details
As long as you've kept your address details up to date with each provider of your personal or workplace pension pots, you should receive a pension statement for each pot each year. If you don't have the paperwork for any reason – contact the pension provider directly to get another copy. If you can't find their details, you can use the Department for Work and Pensions (DWP) tracing service online, or phone 0800 731 0193.
Just search for the name of the company you worked for, or the name of the pension plan. The site will give you the pension scheme's details, and you can then contact the provider for more information. Lost pension pots might add up to more than you think.
If neither of the above work, you can contact the company you worked for directly.
Once you've found your pension pots, you could consider bringing them all together into one pot, making them easier to manage.
Remember: consolidating a pension may not be the best option for you. You may lose features, protections, guarantees or other benefits – so make sure you compare products before consolidating. It's up to you to decide if this is the right decision for you. If you're not sure, speak to a financial adviser – there may be a charge for this.
It's important to remember the value of your consolidated pension pot can still fall as well as rise and the final value of your pension pot when you come to take benefits may be less than has been paid in.
Any new funds you move your money into will have their own set of risks that will be detailed in the fund information available to you.
3. Fill in the details
After locating information about your pension pots, check:
How much your pension pots are currently worth?
Whether you're still making any contributions?
What the charges are?
What income you expect from the pension(s) at your chosen retirement date?
Make sure all your information is up-to-date.
4. Your nominated loved ones
It's important that your pension provider knows who you'd like to leave your pension to when you pass away. Do you have a beneficiary or beneficiaries nominated to receive any death benefits from your pensions?
Make sure your contact details and also the details of your nominated beneficiary / beneficiaries are up-to-date – this will make sure that providers will be able to contact them, should they need to. Don't forget, you need to update your provider whenever you change address, or when your personal circumstances change.
5. Work out when you can retire and how much you'll need
Looking into the future and trying to imagine how much money you'll need to live on during retirement can be tough, but our retirement planner could be useful to you.
It has a handy income needs calculator, as well as information to help you understand your options. You can also explore what your income could be when you retire, how to get guidance or advice – and how to make your plans happen.
6. Think about how you want to take your pension
The options for taking retirement benefits are pretty flexible and there are a number of options to choose from. While this is great news, it's important to understand these to make the most of your retirement.
Again, our retirement planner can help you find out more about your options – these include taking your pension as a flexible regular income, a guaranteed regular income, as cash, a combination of options or leaving it invested and deciding what to do later.
One of the important choices that you have is taking a tax-free lump sum, which can be up to 25% of your pension pot. You can access this from age 55 (changing to age 57 from 2028). You might be able to get your pension sooner if you're retiring due to ill health.
Further 'lump sums' or income from your pension will be subject to income tax, so keep in mind that cashing in too much at one time could push you into a higher income tax band. Remember, (subject to an annual limit) any money you personally pay into a pension plan benefits from tax relief, it's only the withdrawals that are subject to tax. Planning the most tax-efficient way to access the savings you've worked hard to build is key.
The value of tax relief on money paid in, and any tax due on withdrawals from your pension pot will depend on your individual circumstances. This information is based on our understanding of current taxation law and HMRC practice, which may change.
7. Get further help if you need it
When you're working through these steps you may decide you need more information. Aegon Assist can offer free guidance and the team will be happy to talk you through your options for retirement, though they are unable to provide you with advice.
If you're in any doubt, we recommend you speak to a financial adviser. You can find a financial adviser through MoneyHelper. A financial adviser is likely to charge for their service and should provide details of their charges upfront.
Pension Wise also offers free and impartial guidance to help you understand your options at retirement. You can visit them at Pensionwise.gov.uk or call them 0800 138 3944.