Discussing income protection doesn't have to be scary
Cover Magazine
Tuesday, 10 November 2020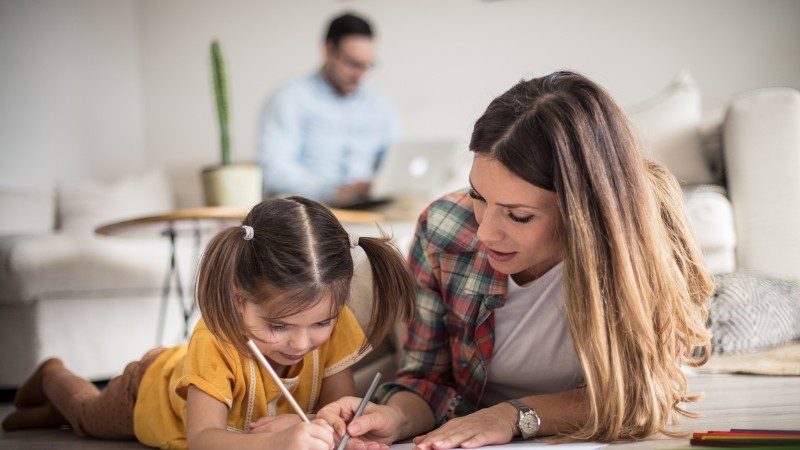 For intermediaries only
Advisers should be not be afraid to offer income protection first, writes Steve Bryan, distribution and marketing director
The end of October marked Halloween and the day we traditionally don our best fear-inducing costumes. However, for the protection industry, the real scare story of this year has been how the coronavirus crisis has thrown the financial fragility of the British population into sharp relief.
Indeed, with millions taking advantage of loan payment holidays, and over half of the five million self-employed workers claiming a grant through the government's self-employment income support scheme, the lack of financial stability across the UK has never been more apparent.
The pandemic has reaffirmed the shortage of savings amongst the self-employed in particular. Research from The Exeter found that nearly a fifth (17%) of self-employed workers have no personal savings, with a further 14% having less than £2,000 to fall back on in times of crisis. Despite these frightening statistics, just 9% have an income protection policy in place.
Even after all this time, income protection is typically a product that is sold, rather than bought.
The stark reality is that nearly two-thirds of the UK adult population (65%) do not have any form of protection insurance in place. As such, it's clear that underinsurance is still rife, and advice remains key in changing this picture for good.
Bringing IP to life
Good financial advisers are already familiar with the duty of care they hold when it comes to educating their clients about the need to protect their most valuable asset - their income. However, outlining how illness that could lead to time off work and the impact this might have on their financial status is a difficult conversation to have, which may explain why protection uptake is low. Even after all this time, income protection (IP) is typically a product that is sold, rather than bought.
But these conversations are absolutely critical in changing the way IP is viewed in the UK. As a provider, we believe we need to focus our efforts on giving intermediaries the tools, innovative products and information they need to help them discuss this type of cover with their clients in an effective way.
Protecting a client's income needs to be discussed from the beginning, so that IP is at the forefront of the advice process. This way, advisers can present the need for protection as a priority, rather than raising the issue later down the line, which could make it sound like nothing more than an unnecessary add-on.
Making the need for IP relatable and close to home is the best way to engage with a client from the outset. For example, advisers can now use simple income risk calculators to highlight the income gap that could occur once a client's sick pay comes to an end. These tools also show how a drop in salary could impact their ongoing financial commitments, and how IP can help to prevent these hardships.
Facing your financial demons
It's easy to live in the moment and not worry about the future, but when it comes to finances, forward thinking is vital. As such, advisers have a key role to play in initiating the 'what if' thought processes that won't come naturally to many.
Covid-19 has been a sharp reminder that the 'it will never happen to me' attitude is naive, since unexpected circumstances can clearly hit any of us at any time. Helping clients to accept this reality is vital, so using the unexpected nature of the Covid-19 crisis as an example can be a good starting point.
These conversations are just the start, however; it's just as important to continue the momentum of a protection conversation through to the point of sale. The Exeter's 'Reasons why editor' allows advisers to easily and quickly share follow-up letters with their customers that are tailored to reflect the initial conversations they have had and highlight relevant points for the customer to consider.
Complacency is no doubt a barrier when it comes to selling IP. The most common objections range from 'I'm too young' and 'I've got savings to see me through' to 'these policies never pay out'. Managing this resistance is a vital part of the protection conversation and could ultimately make all the difference to whether a client takes out cover or not. The Exeter has put together a kit of powerful responses to help advisers overcome the most common objections, with the key points to keep front of mind when speaking to clients.
It's time to make the protection gap a ghost of the past
Everyone has an income to protect. Whether they are single, married, have a family, a mortgage or rent, everyone needs a roof over their head and food on the table - which only a regular salary can provide.
This message needs to resonate with every adviser, every individual and every family across the country. We're confident that the right tools and resources will help to drive a positive change in the protection industry, and will enable advisers to provide more individuals and families across the UK with the financial security they need.
Steve Bryan is director of distribution and marketing for The Exeter