Demand for DB advice remains strong, but supply is being hampered
Aegon Press Team
Wednesday, 26 June 2019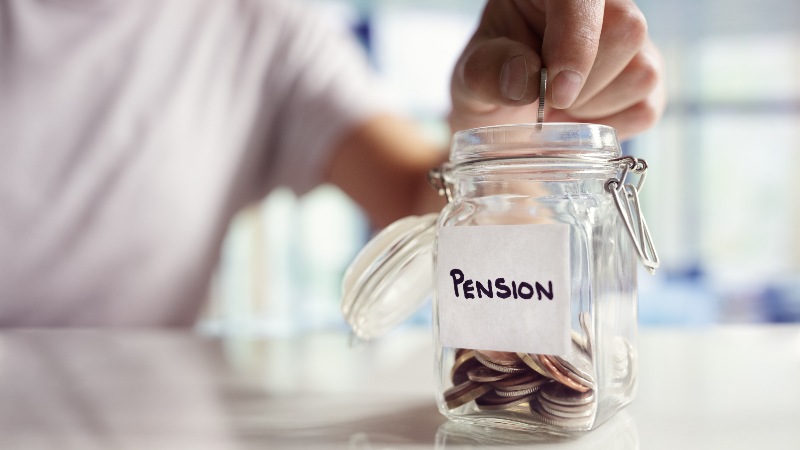 75% of advisers conclude that the DB advice market is not working as effectively as it could with the supply of advice falling short of consumer demand
Demand for advice remains strong with 89% of advisers saying there are still many individuals who would benefit from advice
According to adviser research from Aegon the demand for Defined Benefit (DB) advice remains strong with 9 out of 10 (89%) advisers, who are or have been active in advising on defined benefits, saying there are still many individuals who would benefit from taking advice.
Despite high profile media coverage of poor advice to some members of the British Steel pension scheme, over half (55%) of advisers say demand from individuals wishing to explore their options remains high. In fact the research findings reveal that only 25% of advisers think most of those interested in transferring have already taken advice, further reinforcing the fact that significant demand remains.
The supply of advice is being hampered through regulatory complexity and the inability of many firms to obtain affordable Professional Indemnity cover. As a result, 75% of advisers conclude that the DB advice market is not working as effectively as it could with the supply of advice not enough to meet consumer demand.
Only a third (36%) of advisers who provide DB advice believe there are sufficient numbers of advisers to meet the current demand.
Seven in ten (69%) advisers believe that FCA regulations err too far on not recommending transfers. Last week the FCA said it was 'deeply concerning and disappointing' to see 69% of those advised on DB being recommended to transfer.
Six in ten (58%) believe the market is also being harmed by the lack of an effective triage facility, with advisers unable to have a personalised discussion with a client to determine if it's appropriate to progress to full advice. The FCA's publication last week did highlight that once allowance is made for those who received triage, the proportion recommended to transfer fell to 55%, indicating a beneficial role for triage.
Steven Cameron, Pensions Director at Aegon, comments:
"Whilst transfers volumes have declined from a peak at the beginning of last year, demand for such advice remains high and continues to outstrip supply.
"Transferring is not the right way forward for the majority of people with DB pensions, but the market is not working effectively if people are unable to obtain advice to even explore their options.
"This means it's important to resolve the current issues including PI difficulties which are discouraging advisers who are active in this market from continuing to offer DB advice.
"Aegon is particularly supportive of introducing a form of triage that would allow advisers to offer individuals some initial help to assess whether it is worth progressing to advice on transferring.
"Unless the current log jam is eased we'll be left with an increasing number of people whose advice needs can't be met because of a lack of supply, leaving them unable to explore their options, a situation which is in no one's interest."
Further information
Research conducted in conjunction with Opinium, based on responses from 211 IFAs between 4 – 10 April 2019.
Neil Cameron
PR Manager
Aegon UK
Tel: 0131 549 3393
Mob: 07972 403 757
Notes to Editors
In the UK, Aegon offers retirement, workplace savings and protection solutions to well over three million customers and employs approximately 3,450 staff. More information:

aegon.co.uk
As an international life insurance, pensions and asset management group based in The Hague, Aegon has businesses in over twenty five markets in the Americas, Europe and Asia. Aegon companies employ over 28,000 people and have millions of customers across the globe. Further information:

aegon.com
*Figures correct as of January 2019
Aegon is a brand name of Scottish Equitable plc. Scottish Equitable plc, registered office: Edinburgh Park, Edinburgh EH12 9SE. Registered in Scotland (No. 144517). Authorised by the Prudential Regulation Authority and regulated by the Financial Conduct Authority and the Prudential Regulation Authority. Financial Services Register number 165548. An Aegon company. www.aegon.co.uk
© 2019 Aegon UK plc.