DC market to top £900 billion by 2028
Stephanie Hawthorne, Freelance journalist and editor
Tuesday, 15 January 2019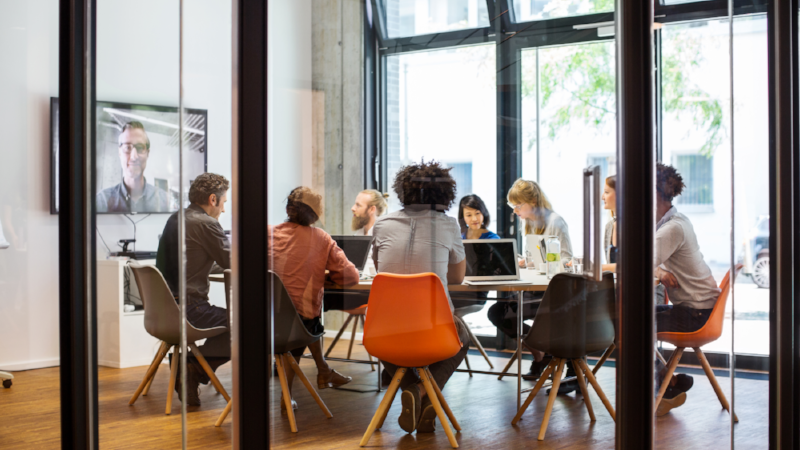 For intermediaries and employers only
"We are seeing the shifting of tectonic plates in pensions," Magnus Spence, managing director of Broadridge Financial Solutions told an audience of workplace pension managers and consultants at Aegon's latest "Engage 2018".
In just 10 years' time, the size of UK DC pension market will grow to £900bn from today's £338bn. Auto-enrolment has been the enormously successful driver of the market since 2012. Six years ago when this reform was on the starting blocks, DC assets under management were a puny £200bn by comparison.
"Few people understand the scale, complexity and dynamics of the workplace pension sector, "Spence told the audience. "One of the major features of the UK pensions industry is the divide between small and large schemes."
Concerns over small schemes
Small companies came to the DC party early while larger firms often only set up DC schemes as a token gesture. But DC in larger schemes has now taken off with a vengeance – seeing growth in assets of 24% a year since 2012. For smaller schemes, it has been just 2% a year.
And there are serious concerns about the way small schemes are managed: according to the Pensions Regulator while 89% of large DC schemes meet two or more key governance schemes, just 24% of small schemes achieved this level. The market is highly fragmented with 220,000 individual UK DC schemes, some with minimal assets. In Europe it's a completely different picture with large collective DC schemes in such countries as Scandinavia and the Netherlands having an average size of 455m euros.
The rise and rise of master trusts
But the UK market is changing with smaller schemes receiving encouragement to gather under the safety of a master trust. Currently, early seeding of these vehicles have seen their assets reach £12bn, but these creatures are preparing to gather huge volumes of cash with assets expected to reach an enormous £306bn in 10 years' time, representing a third of the market.
Spence says: "We have identified 47 commercial master trusts, shrinking to about 20 in future. That will change all our lives in interesting ways with advisers increasingly working with a smaller number of larger clients."
Yet master trusts are not seeing all of the action. The contract-based market is alive with £3.01bn transferring into them in 2017. And transfers between sectors are frequent –2017 saw a staggering 69% increase in value of transfers in total between all types of DC schemes. Nearly £9bn or 4.1% of assets under management was moved between the sectors. Asset allocation varies widely between institutional and retail schemes. Active equities are out of favour with large schemes but still significant in small schemes. There is also growth in multi assets and diversified growth funds.
Magnus Spence predicts: "fixed interest will grow as members age, while the allocation to passive and active equities will fall in coming years. Target date funds will also grow."
As the DC market gets bigger and scale emerges, some illiquid assets such as property will become more attractive.
And even the DB market is not as dead as the dodo, says Spence: "We are often encouraged to think of it as a shrinking market. It is not. The number of members and possibly the number of schemes are shrinking but the assets will continue to grow."
The next decade promises to be a time of opportunity for pension schemes and their advisers.