DB transfer advice research shows support for triage and contingent charging
Aegon Press Team
Monday, 1 October 2018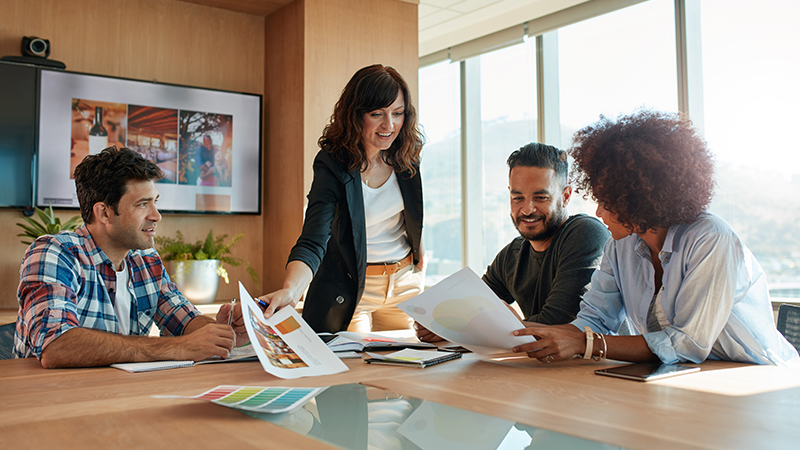 56% of advisers support FCA enabling an effective triage process for clients considering seeking advice on DB transfers
Strong support for continued contingent charging option, including amongst firms not offering DB transfer advice, with only 21% of advisers against
As we await the FCA's feedback on its latest round of proposals on DB transfer advice, due early Autumn, research from Aegon has shown strong adviser support for an effective triage process which advisers could offer clients ahead of providing advice on DB transfers to ease the current advice bottleneck.
The aim of a triage service is to offer information and guidance to clients considering seeking advice on DB transfers, without this being classed as a personal recommendation. 56% of advisers said that having an effective form of triage would benefit customers considering advice on DB transfers.
Aegon has proposed to the FCA a 'traffic lights' form of triage which advice firms and scheme trustees could then offer to individuals. Clients would 'ask themselves' a series of questions, with each answer being given a red, amber or green 'score'. Individuals with mostly green scores would be told they might benefit from seeking advice, while a number of red scores would indicate advice might not be worth taking. Aegon's proposal is attached.
Support was equally strong for a continuation of some form of contingent charging, to avoid making the 'advice gap' around DB transfer advice even greater. Following calls from the Work and Pensions Select Committee to ban it, the FCA is exploring if contingent charging can be made to work without biasing advice recommendations. A ban is widely expected to further increase the advice gap, with demand for DB transfer advice already far exceeding supply.
Perhaps surprisingly there's just as high a level of support for contingent charging from advisers not active in the pension transfer market, with 56% of advisers from both camps saying the FCA should allow it.
Steven Cameron, Pensions Director at Aegon, said:
"Advice on DB transfers is complex and inevitably comes at a significant cost. With the FCA continuing to stress that for most people, transferring will not be suitable, it's important that advisers can help clients identify whether or not it is likely to be worth their while seeking advice. This will save some clients money and allow advisers to concentrate on advising those for whom transferring is more likely to be beneficial. Our research shows that advisers agree with Aegon that it's important for the FCA to enable an effective form of triage.
"We're pleased the FCA has so far kept an open mind on whether contingent charging can continue for DB transfer advice. Our research shows advisers, whether or not active in this market, support some form of contingent charging continuing. It's vital that the FCA avoids measures which will further widen the advice gap in a market where demand for advice far exceeds supply."
Despite efforts by the FCA to clarify its expectations around 'what good looks like' for DB transfer advice, the research showed that a disappointingly low 44% of advisers think the new rules governing pension transfers are now clear enough. 35% of advisers disagreed this statement, which is worrying with the new rules coming into force on 1 October.
Steven Cameron, continued:
"With regulatory scrutiny of past advice continuing and with skyrocketing Professional Indemnity Insurers premiums for those active in this market, we need to ensure advisers have clarity and regain confidence to meet pent up demand for advice in this area. I believe the FCA has offered welcome clarity which should remove the risk of advice being found unsuitable. PII insurers need to be shown that for future advice, there is no justification for inflated premiums."
Further information
Research in Finance survey of 100 UK financial advisers polled between 30 August and 6 September.
Aegon's 'straw man' guide – for illustration only
The following table sets out some of questions which may help clients decide whether or not to seek advice on transferring from a defined benefit or final salary scheme.
Ask yourself…
Answer
Does this make it more or less likely that it is worth seeking advice regarding transferring?
Do you have a spouse or partner eligible for your defined benefit pension?
Yes
Neutral – neither more nor less likely
No
More likely
Do you have any medical conditions that may significantly shorten your life expectancy?
Yes
More likely
No
Neutral
Do you have more than enough secure regular income to cover your regular outgoings in retirement?
Yes
More likely
No
Less likely
Are you comfortable investing in the stock market?
Yes
More likely
No
Less likely
If you transferred, when you take your benefits are you likely to want a guaranteed income for life (an annuity)?
Yes
Less likely
No
Neutral
Are you particularly attracted to varying your pension income to meet changing needs over time?
Yes
More likely
No
Neutral
Are you particularly keen to pass a significant part to your family on your death (rather than using it up during your lifetime)?
Yes
More likely
No
Neutral
Further information
Neil Cameron
PR Manager
Aegon UK
Tel: 0131 549 3393
Mob: 07972 403 757
Notes to Editors
In the UK, Aegon offers retirement, workplace savings and protection solutions to around two million customers and employs approximately 3,450 staff. More information: aegon.co.uk

As an international life insurance, pensions and asset management company based in The Hague, Aegon has businesses in over twenty five markets in the Americas, Europe and Asia. Aegon companies employ over 28,000 people and have millions of customers across the globe. Further information: aegon.com
Aegon is a brand name of Scottish Equitable plc. Scottish Equitable plc, registered office: Edinburgh Park, Edinburgh EH12 9SE. Registered in Scotland (No. 144517). Authorised by the Prudential Regulation Authority and regulated by the Financial Conduct Authority and the Prudential Regulation Authority. Financial Services Register number 165548. An Aegon company.www.aegon.co.uk
© 2018 Aegon UK plc.