DB transfer advice - the latest from the FCA
Aegon
Tuesday, 25 June 2019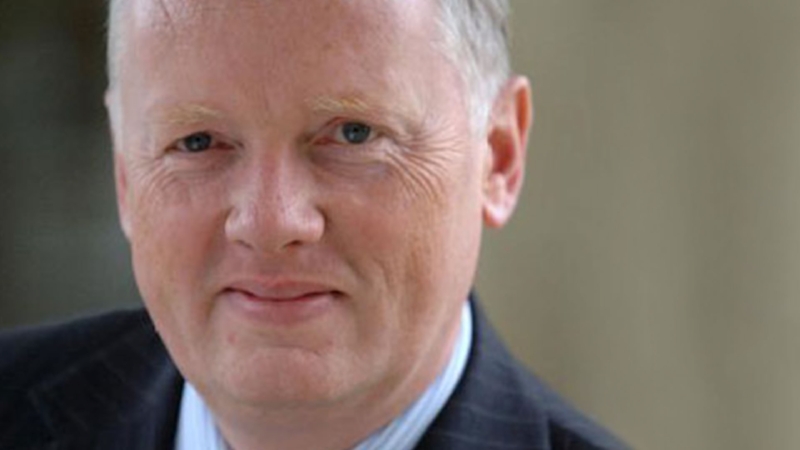 For intermediaries only
On 19 June, the FCA published some new data on the defined benefit transfers market. This was accompanied by a strongly worded media comment with the FCA saying it was 'deeply concerning and disappointing' to see the high proportion of recommendations to transfer, bearing in mind it has repeatedly said advisers should start from the position that a transfer is not suitable. Here we summarise the FCA findings and offer some suggestions around how the data might be interpreted.
Key points for advisers
The FCA continues to have significant concerns over the advice on DB transfers and it's important advisers are fully aware of these so they can offer high quality advice.
This data looks at the proportion of recommendations to transfer but not at the suitability of advice given.
The FCA will be in contact with all firms active in this market during 2019.
Aegon believes most DB scheme members will be best staying in their scheme.
But triage and self-selection means the population of those who actually proceed to advice will be different from members generally and the proportion who might benefit from transferring could be higher.
Advisers should keep records of those clients who, after triage, don't proceed to advice.
This latest publication is part of a package of FCA measures with the aim of raising the standards of DB transfer advice. It's important not only to raise standards, but to evidence this so consumers and other stakeholders have confidence in this very complex but hugely important market. Without access to high quality advice, people won't be able to weigh up what options they have with what, for many, is their single most valuable asset.
Last year, the FCA published helpful new rules and guidance, offering greater clarity around its expectations, including how to reflect pension freedoms in DB transfer advice. We know advisers active in this area want to do everything possible to be confident they are meeting FCA expectations.
In late 2018, after a limited review of suitability, the FCA found DB transfer advice was demonstrably suitable in fewer than 50% of the cases they assessed. At that time, the FCA said the findings were not necessarily representative of the full market. But however limited or despite any leaning towards certain problem firms, this falls far short of over 90% of broader advice shown as suitable, which is now the FCA's target for DB advice.
Here we look at the data in more detail, and offer our thoughts on what we can take from the findings. We believe further analysis of case by case suitability is required to avoid the risk of prematurely reaching wrong conclusions.
The data
The FCA collected data from 3,015 adviser firms with DB transfer advice permissions, covering over 99% of the market. The aim of the exercise was to help the FCA identify which firms are most active and also in which firms the risk of poor practice is higher. Importantly, this data collection exercise didn't look at the suitability of advice. However, our understanding is the FCA considers a high proportion of recommendations to transfer as indicating a risk of poor advice. As well as market-wide concerns, the FCA refers to specific concerns that 60% of firms recommended 75% or more of their clients to transfer. Here are the headline findings:
Key findings
2,426 of the 3015 firms who responded had provided DB pension transfer advice between April 2015 and September 2018.
234,951 DB scheme members received advice on whether to transfer over this period.
Of these, 162,047 members (69%) had been recommended to transfer out.
Of the 72,904 (31%) advised not to transfer, 9,534 (13%) transferred as 'insistent clients'.
620 firms (26%) facilitate transfers for insistent clients.
1,454 firms (60%) had recommended 75% or more of their clients to transfer.
1,346 firms reported data on clients (59,086 in total) who had not proceeded after receiving initial guidance ('triage').
Once clients who didn't proceed after triage are allowed for, the proportion recommended to transfer falls to 55%.
Across recommendations for and against transfer, the average transfer value was £352,303 equivalent to a total value advised upon of £82.8 billion. This compares to £1.57 trillion in DB schemes eligible for the Pension Protection Fund as at 31 March 2018.
At 30 September 2018, there were 6,509 active Pension Transfer Specialists.
Of the 171,581 clients who transferred, 120,735 (70%) signed up to ongoing advice from the firm recommending the transfer.
The proportion who might benefit from transferring - self-selection and effective triage
We agree with the FCA that most DB members would be better off staying in their DB scheme. However, the population of adviser clients, who actually sit down with an adviser, don't necessarily represent members generally. This is because of self-selection and triage.
In an ideal world, individuals would be able to identify early on, with the help of guidance or triage services, whether it's worth taking advice on whether to transfer. Such self-selection could possibly mean that many of those who seek advice have personal circumstances that make transferring to defined contribution pensions more attractive. For example, they may not have a partner eligible for their DB pension, be in poor health, or have a strong desire for flexibility.
Effective triage could mean clients proceeding to advice are a very different group from DB members generally. Advisers will also seek to screen out those unlikely to benefit from transferring. This avoids the client incurring the cost of proceeding to full advice. Advisers also have limited capacity to offer DB transfer advice, which may get worse as a result of difficulty obtaining Professional Indemnity Insurance, so they too will be selective on who they advise.
The FCA does refer to triage and self-selection and once available data on customers who stopped after triage is included, the proportion advised to transfer falls from 69% to 55%. As the FCA states, the number who actually stopped after triage is likely to be higher due to incomplete historical records.
We believe triage and self-selection may at least partly explain the data. The percentage with a recommendation to transfer looks higher than might be expected across the whole population of DB members. What's now important is for the FCA to satisfy itself through firm-level engagement that any underlying issues have been addressed. This may help develop a better indication of how self-selection and triage might change the proportion of clients receiving advice, rather than members generally, for whom it is appropriate to transfer.
Other considerations
The data also raises some concerns over significant numbers of insistent customers. It's for each firm to decide on their approach to insistent clients, including those transferring from DB schemes. The adviser's role is to explain to their client very clearly why they aren't recommending a transfer, based on the client's personal circumstances. Hopefully, in most cases, the client will accept the recommendation but ultimately, it's the client's decision.
The FCA found fewer than 6% of firms deal with unauthorised introducers, with a resulting 4,066 clients recommended to transfer. While this suggests introducers aren't significantly active, the FCA reminds advisers to be alert to the risks they create.
FCA's next steps
During the remainder of 2019, the FCA will be directly assessing the firms most active in this market. This will include an assessment of firms' approach to advice and key aspects of business models and processes that could lead to customer harm. The FCA will also write to other firms 'where we have identified potential harm' and will set out its expectations and actions for firms to take. This may be followed by further assessments during 2020. Over the summer, the FCA also plans to say more on contingent charging, informed by this data exercise.
Conclusion
It's important that the FCA weeds out any remaining poor practice, to make sure advice on DB transfers is of a consistently high standard. This will allow customers and other stakeholders to have confidence in that advice. But alongside that, it's important that advisers can offer effective triage. The new FCA rules introduced last year were welcome, but our main concern is they severely limit what advisers can offer under triage without crossing from guidance into advice. If in future, a lower proportion of clients getting advice are recommended to transfer, the FCA may be less concerned. But this could mean more customers are paying for a full advice process which they might not have opted for if they had access to a truly effective triage process.