Cyclical re-enrolment compliance
Aegon Workplace Team
Thursday, 19 September 2019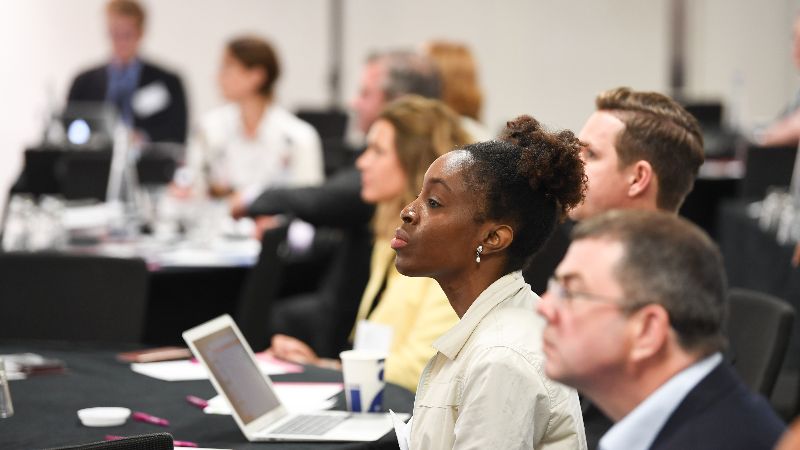 For employer use only
Over the past seven years, 10.1 million people have begun saving in a pension for the first time, with the support of over 1.5 million employers.
For workers, the process of being enrolled into a pension scheme is fairly simple, but for employers, who have many different obligations to consider, it's less so. One of these obligations is auto-re-enrolment, which happens on a cyclical basis, as explained below.
Auto-enrolment – a quick reminder
All firms must provide access to a workplace pension for their staff.
Auto-enrolment applies to eligible workers aged 22 or older but under state pension age, working or ordinarily work in the UK, and earning more than £10,000 a year. Subject to certain exceptions, they must be enrolled automatically into their employer's pension scheme, which must meet certain minimum quality requirements (which for a defined contributions scheme means minimum contributions are required to be paid). This applies unless the worker is already a member of a pension scheme that meets the minimum requirements set out in law.
As you know, employees who are automatically enrolled into a pension scheme must take positive action if they wish to "opt out" or leave. Employees who are already members of a qualifying scheme and would otherwise have had to be auto-enrolled are in a similar position, in that they could take active steps to leave if they wished to.
These are the type of circumstances where cyclical re-enrolment becomes relevant.
Cyclical re-enrolment
Subject to certain exemptions or exceptions, employers have an obligation to re-enrol, approximately every three years, eligible employees who have opted out of a qualifying pension scheme or otherwise voluntarily left such pension saving, as described above. This includes cases where the worker has chosen to pay contributions below the statutory minimum. The process is known as cyclical re-enrolment. Find out more about employees who must be included in the employer's auto-re-enrolment exercise. A key point is that auto-re-enrolment can only apply to an employee who has already had an auto-enrolment date.
If you've already successfully implemented an auto-enrolment programme, you're probably familiar with some aspects of the re-enrolment process. As with auto-enrolment, you'll need to assess certain staff to work out if they're eligible for cyclical re-enrolment and put them back into your pension scheme if they are. However, you don't have an obligation to re-enrol employees who opted out, or ceased active membership within 12 months of your chosen re-enrolment date; or where certain exemptions or special circumstances apply, such as where the worker has given notice to leave employment or has a tax protection for their pension. Find out more about these exceptions. In these cases, you may have a choice whether to re-enrol or not.
Cyclical re-enrolment is very similar to auto-enrolment; the big difference is that you can't use postponement to delay obligations. A further difference is that eligible employees have to be auto-re-enrolled on a single re-enrolment date chosen by the employer. But, just like auto-enrolment, employees can choose to opt out and they'll have to be re-enrolled again in another three years if they're eligible at that point, and so the cycle continues.
You can choose the date you want to use for cyclical automatic re-enrolment for all your eligible staff – as long as that date falls in the six-month window that starts three months before the third anniversary of your staging date (or last re-enrolment date) and ends three months after that anniversary.
For example, if your last cyclical re-enrolment date was 1 November 2016, the six-month window runs from 1 August 2019 to 31 January 2020 inclusive.
The date you select applies to all employees who are being automatically re-enrolled. It's not possible to choose one date for a specific section of the workforce, and a different date for others – the date selected applies across the scheme to all eligible jobholders who are being re-enrolled.
Choose the cyclical re-enrolment date with care
It's important to choose the cyclical re-enrolment date carefully, as the date chosen is also:
the date from which active membership must start for those eligible jobholders who are being automatically re-enrolled

the joining window start date (the six week period during which automatic re-enrolment must be completed)

the start date for the calculation of contributions due to the scheme for those who are being automatically re-enrolled.
You may want to consider using a date that aligns with other key dates in your business calendar e.g. the start of the corporate year, and avoid clashing with any seasonal peaks in the employee population or busy times for your business. Also, because it's not possible to use postponement, you might want to consider choosing a re-enrolment date that aligns with the first day of a pay reference period, to avoid having to carry out a part period calculation of pension contributions.
Declaration of Compliance
Don't forget to complete your Declaration of Compliance telling the Pensions Regulator how many employees you have re-enrolled. You need to do this within five months of the third anniversary of your original staging date and then within five months of the third anniversary of your last re-enrolment date for subsequent re-enrolments.
Even if you haven't had to cyclically re-enrol anyone due to only having non-eligible jobholders and/or entitled workers at the relevant date, you still have to complete a re-declaration of compliance.
117,000 employers have now completed re-enrolment. The Pensions Regulator (TPR) is taking tough action against recalcitrant employers however compliance with the law remains high, with the majority of employers successfully meeting their legal responsibilities. It's key that you allow plenty of time to get ready.
Find out more about the process and your responsibilities.
The information in this article is based on our understanding of current auto-enrolment legislation, which may change. The rules around auto-enrolment and cyclical re-enrolment are complex. If you require more information to understand your obligations, please refer to The Pensions Regulator.