Could an employee's wellbeing affect your business?
Alison Steed, Co-Founder of MyMoneyDiva
Friday, 25 January 2019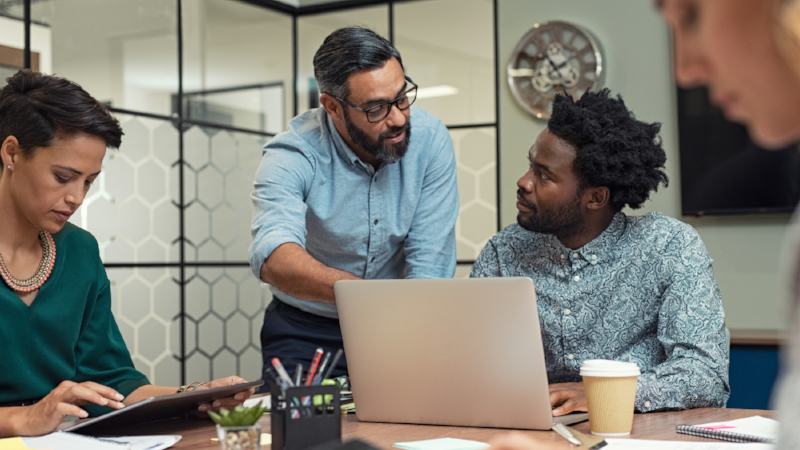 For employers only
The importance of the financial wellbeing of employees in a business cannot be underestimated, and employers who are doing the most to ensure their workforce are well cared for in this regard are likely to see the benefits in the long term.
The welfare of staff should always be a top priority for any firm, and helping employees deal with financial difficulties more effectively is something that, while not easy, will create a better working environment for all.
How do employers see their employees' financial wellbeing?
There's a clear understanding from employers that their employees' financial wellbeing makes a significant impact on their ability to do their job well. In fact, according to Aegon's report with YouGov, 51% of employers think that financial wellbeing amongst their employees is an issue for them.
Four in five employers surveyed in Wealth at Work survey said their workforce was"struggling" with personal debt problems having a major impact on their productivity. Despite this, more than half of employers (53%) do not offer financial education to their staff. Where it's available, just 29% of employers pay for this for their employees. (Wellbeing in the workplace, Wealth at Work 2018)
Financial wellbeing affects staff productivity
So, employers need to reconsider their level of assistance and understanding for employees in this position, and not just because it's good management. In fact, there's considerable evidence that poor financial wellbeing among employees affects productivity and impacts directly on the profitability of a business, to the tune of nearly £1.6 billion a year for UK businesses alone, according to Aegon's research. (Financial wellbeing in the workplace, Aegon UK 2018) Staff with financial difficulties may find it difficult to focus, may be losing sleep, or spend time at work worrying about their financial affairs rather than doing their job.
What could you do to help your employees?
There are many things a company can do to improve the level of assistance they provide to their employees, and in many cases, this will create an added sense of value for their staff. The PwC Employee Financial Wellness Survey 2018 found that while 54% of employees say they want to make their own financial decisions, they also want to have validation of that decision. Access to unbiased financial wellness counsellors is the employer benefit 25% of employees would most desire but do not have, while 20% would like help understanding their employer benefits. (Financial Wellness survey, PWC 2018)
Areas that at least half of employers feel confident helping staff with include - questions relating to pensions and retirement savings, income options in retirement, and life insurance. The more day-to-day areas of mortgages, debt issues and student loan repayments leave employers feeling less confident in their ability to help staff.
When does advice become financial advice?
Of course, it's not always easy for employers to offer the information and advice employees need because of the rules and regulations surrounding the information that can be given before it becomes financial advice, which is regulated by the Financial Conduct Authority. There's real confusion for some companies about what level of financial information it's possible to impart before it legally becomes financial advice.
Related: How to talk pensions without straying into advice
With help and guidance from the right partner, these rules can be navigated successfully to the benefit of both the employer and their employees, creating a better working environment with more support for those suffering financial difficulties.
This article was written by Alison Steed, who is a regular commentator on Sky News and has written for Professional Pensions, Financial Adviser magazine, The Times, The Sunday Times, The Daily and Sunday Telegraph, the Daily and Sunday Express and The Sun.