Coronavirus – a long-term perspective
Richard Whitehall, Aegon's Head of Portfolio Management
Thursday, 2 April 2020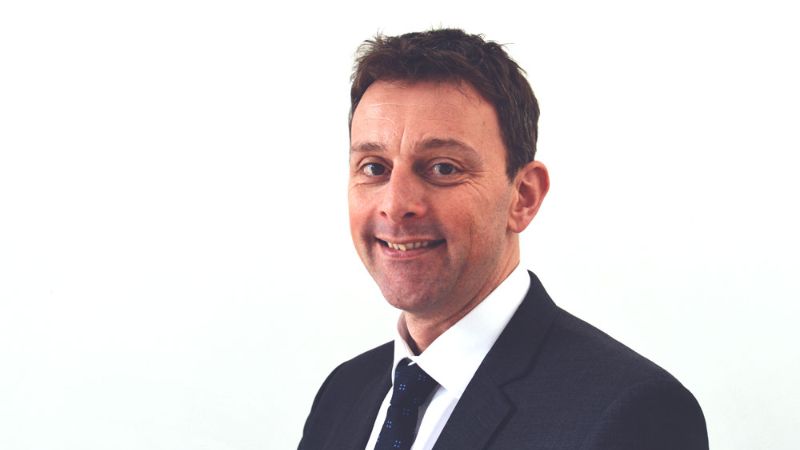 For customers, employers and intermediaries.
Across our investment proposition we're working hard to understand the complexity of the coronavirus situation and what actions should be taken to best manage the risks faced by investors. Often when markets are moving fast, it can be tempting to focus on near-term events. But that's exactly when taking a long-term approach to investing is most important.
As you're undoubtedly aware, markets are experiencing continued volatility due to the economic impact of the coronavirus. Governments' actions to help businesses and households manage the short-term economic disruption, such as interest rate cuts and rescue packages, have been positively received but the intended consequences are yet to materialise.
What does this all mean for investors? Well often it means a rush to take action, and an urgent drive to 'do something' as asset values tumble. This can lead to investors selling out of assets quickly. And while this may prevent further losses, selling assets when they're near or at their lowest point also means investors cash in at a loss and miss out on gains if markets rebound. A downturn in markets is never pleasant, but while stock market shocks tend to be sharp and painful, they're usually relatively short-lived as illustrated in the chart below.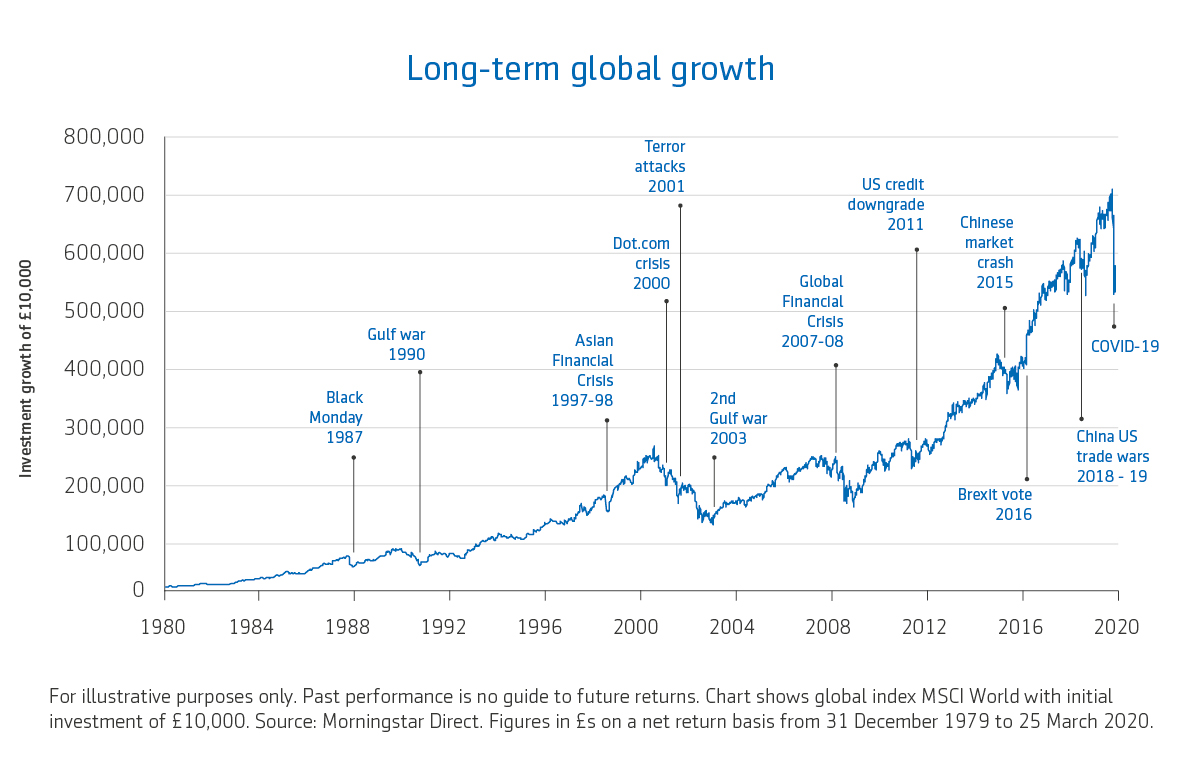 The market tends to win more than it loses, especially when looking at longer term annualised figures, although there's of course no guarantee that past performance will mimic future performance.
The coronavirus is a fast-moving situation that has caused significant market and economic dislocations. With such dislocation can come opportunity, but it also seems likely that both credit and earnings risks have increased, at least in the short term.
We typically rebalance our multi-asset portfolios after large price movements to maintain our asset allocations and realign to risk targets. The recent price moves have indeed resulted in the rebalancing of some of our portfolios. We continue to assess the impact of recent events on the fundamental value of equity and bond markets to ensure that we appropriately balance risk and opportunity in line with the long-term investment objectives of each portfolio and, where in the best interests of investors, we'll make adjustments to our asset allocations.
We have a long-term investment horizon and this colours how we manage our multi-asset solutions. Our aim is to achieve a balance between risk and reward that is in line with our investors' expectations over periods of five years or more and we will continue to position the portfolios to do so.
If you have any questions or would like to find out more about our response to the coronavirus outbreak, please speak to your usual Aegon contact or go to our dedicated coronavirus website.
This market update note is based on our understanding of the current and historical position of the markets and shouldn't be interpreted as recommendations or advice. Past performance is no guide to future performance and the value of investments can go down as well as up. Investors may get back less than they invest.
If you're thinking about making changes to your investments, we recommend that you talk to your financial adviser. If you don't currently have one, you can find one on the Money Advice Service website. There may be a charge for advice.