COP26 – Inching back from the precipice
Hilkka Komulainen, Head of Responsible Investment
Thursday, 18 November 2021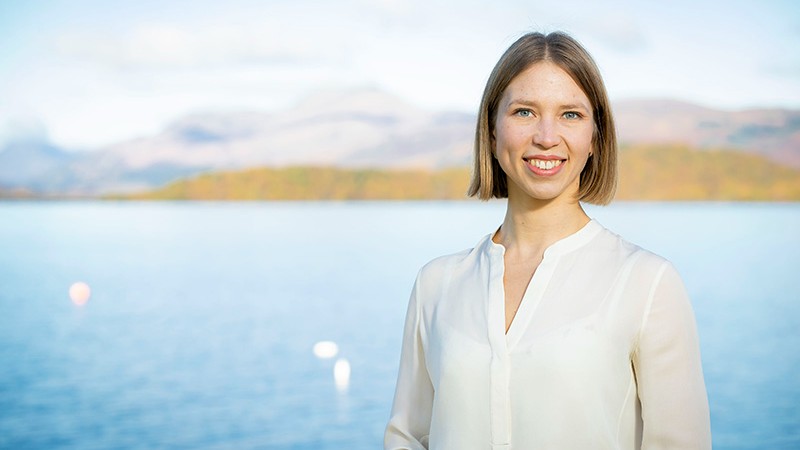 For employers and financial advisers only
The concluding bang of the COP26 gavel will echo for a long time. A variety of adjectives have already been used to describe the Glasgow Climate Pact – 'imperfect' being the choice of many. No one will be under the illusion that the world has shifted onto a necessary Paris-aligned pathway. Even with strengthened national contributions and net-zero targets we're on course to significantly blow the carbon budget for 1.5°C – supporting a glass-half-empty verdict.
However, while it hasn't moved us safely away from the precipice, there's an unmistakable feeling of resolve and momentum. The spirit of the conference, reflected in many impassioned speeches and the willingness of previous holdouts to compromise, not to mention the US-China agreement and commitments to tackle coal, methane emissions and deforestation, signals a potential turning point in the world's efforts to combat the climate emergency.
Paving the way for accelerated action
Despite some very unfortunate last-minute edits, including the softened language around coal and fossil-fuel subsidies, the final text does address the scale and urgency of the challenge. There are clear calls for science-guided policy and mitigation action, due emphasis on adaptation, and a recognition of the importance of inclusivity and fairness as the world transitions.
Thorny issues such as 'loss and damage' – compensating developing countries for the impacts that are inevitable – remain unresolved, but the agreed wording lays some groundwork for action. The Paris rulebook has been finalised, after years of delay, but when it comes to complex things such as carbon offset credits it isn't entirely clear whether the rules will drive real-world mitigation.
Perhaps most importantly, given the size of the emissions gap, all countries agreed to revisit and strengthen their 2030 targets by the end of 2022, rather than waiting until 2025 as per the original five-yearly ratchet mechanism. Without transparency and a more regular stocktake, the world is highly unlikely to stay on the right side of 1.5°C.
Supporting the ambition loop
What does it mean from an investment perspective? Pledges made during the conference mean that a large section of the financial world is now behind net zero. But, at risk of stating the obvious, it's more about the chosen path, than the far-flung destination. The fundamental imperative here is driven by physics and chemistry, and how human-driven changes are rapidly destabilising the very biosphere we depend on. Science must set the pace, not feasibility assessments.
The whole investment value chain has to get with the Paris programme, fast. It really is about adopting a crisis mindset and joining a virtuous ambition loop. This means supporting necessary policy interventions, educating stakeholders, working collaboratively, and signalling clearly that commitments need to be matched by major near-term action.
We know from our research that customers take climate change very seriously. We also know, as a matter of logic, that climate action can't be separated from fiduciary duty. Financial risk matters, but when we are simultaneously dealing with its existential sibling, we all need to step back and ask ourselves if we are doing enough.
To find out more about COP26 and Aegon UK's approach to responsible investing, please get in touch with your Aegon contact or visit our Responsible investing hub for employers or our Advice Makes Sense page for financial advisers.
The information in this article reflects the author's opinion and may not necessarily represent views expressed or reflected in all Aegon communications. It shouldn't be taken as fact or relied on for advice purposes.