Concerns over worsening prospects for financial wellbeing
Aegon Press Team
Monday, 18 January 2021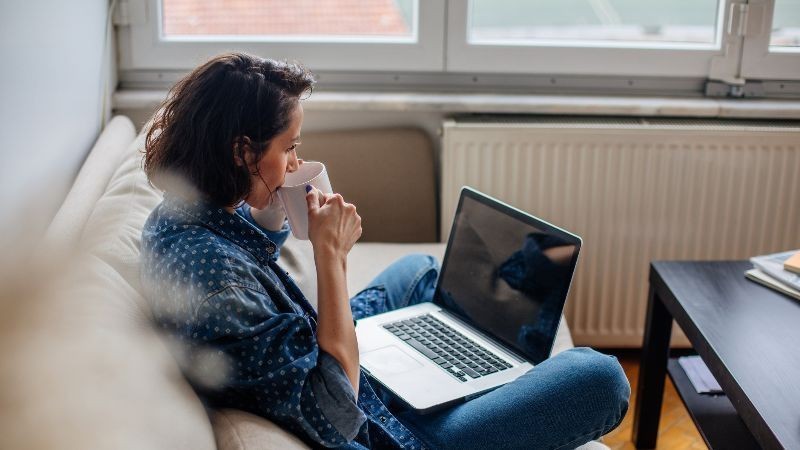 Aegon research tracking attitudes throughout the pandemic show adults are pessimistic about improvements to their financial wellbeing during 2021
Nearly 3 in 10 (28%) expect their financial wellbeing to worsen over the course of 2021
The vast majority of adults (84%) also remain concerned about the future of the economy as a whole
Aegon provides its top tips for improving your financial wellbeing
Aegon research tracking attitudes towards health and wealth every month throughout the pandemic shows adults expect their financial wellbeing to worsen throughout the course of 2021, lagging behind any optimism of improvements to other wellbeing indicators such as mental, social and physical wellbeing once the vaccination is successfully rolled out.
Financial wellbeing is a key aspect of overall wellbeing and considers the ability to respond to financial unpredictability, meet financial goals and make choices that allow you to enjoy life. Worryingly, the latest research shows nearly three in ten adults (28%) expect their financial wellbeing to worsen in 2021.
Other wellbeing indicators show 19% expect a worsening in social wellbeing, 18% expect a worsening in mental wellbeing and 17% expect a worsening in their physical wellbeing. However, there is optimism for improvements in these three measures with the roll out of the vaccination programme.
The tracker also shows little change in the number of people concerned about the economy, which has consistently remained high since the first lockdown in March 2020. The latest monthly figures show over four in five adults (84%) are concerned about the future of the economy as a whole.
Kate Smith, Head of Pensions at Aegon, comments:
"The pandemic has led to a worrying divide between the financial 'have' and 'have not's' in people's ability to manage their money and this is set to get worse. Some have been able to save more as expenditure has reduced, but many others have seen a reduction in income over the last year placing extreme strain on their finances.
"Concerns remain over the impact of the pandemic on financial wellbeing, particularly over the longer-term. As we hopefully emerge from the worst of the heath crisis later this year there are reasons to be optimistic for improvements in some aspects of wellbeing, but financial wellbeing improvements are expected to lag behind and could have lasting consequences on people's financial plans and resilience.
"There are some simple steps, even now, that individuals can take to begin to improve their financial wellbeing, such as budgeting and long-term planning. But perhaps even more important is the role employers and financial service providers can have in helping support their staff and customers. This could include offering better financial education in the workplace or providing the right tools and support to help people to take control of their finances."
Aegon's top 5 tips for better financial wellbeing
1. Budget, plan and track your spending
Assess your spending, plan your goals and set a budget to meet those goals. Ensure you have the best deals on all of your expenses such as utilities, phone contracts and car insurance. The information you gather at this stage will help you get started but it should be reviewed on a regular basis to ensure you stay on track. There's a wide range of apps which can help with budgeting and tracking spending.
2. If you can, save
Savings are essential to building financial resilience. If you are already saving, review and check that you are saving in the most efficient way for your circumstances.
3. Avoid borrowing if you can
Borrowing is ok if used for the right reasons and as long as the repayments can be met. Avoid short-term, high interest borrowing if possible as this can often just push you further into debt.
4. Long-term planning
Get in the regular habit of paying into a pension – this is easy to do in the workplace – and think about tipping any excess savings into your pension.
5. Prepare for the unexpected
Preparing for the unexpected could come in the shape of an emergency savings pot or rainy-day fund. Make sure you save enough and keep it in an accessible savings fund or account.
Further information
Samuel Woods
PR Officer
Aegon UK
Notes to Editors
In the UK, Aegon offers retirement, workplace savings and protection solutions to over three million customers. Aegon employs around 2,000 people in the UK and together with a further 800 people employed by Atos, we serve the needs of our customers. More information: www.aegon.co.uk
Aegon's roots go back more than 175 years – to the first half of the nineteenth century. Since then, Aegon has grown into an international company, with businesses in the Americas, Europe and Asia. Today, Aegon is one of the world's leading financial services organisations, providing life insurance, pensions and asset management. Aegon's purpose is to help people achieve a lifetime of financial security. More information on www.aegon.com
Figures correct, January 2021