Companies unaware they can give £500 of financial advice to employees, tax free
Aegon Press Team
Friday, 21 December 2018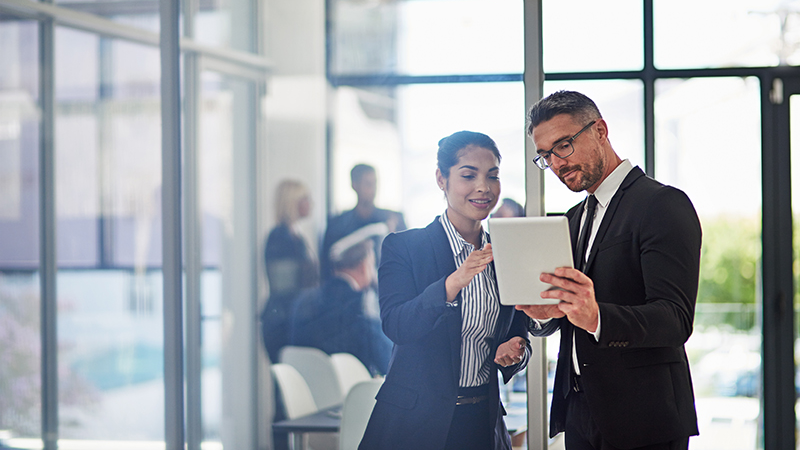 Employers believe many workers are facing "sustained financial challenges" which are impacting their productivity at work
Many are keen to help, but 60% are unaware of existing provisions setup by the Government to enable them to do so
The financial wellbeing of their workforce is a significant headache according to most employers, yet the vast majority remain unaware of specific government provisions designed to tackle this issue.
Speaking to HR departments in companies across Britain, pension and investment company Aegon found they believe 29% of their employees are living with "sustained financial challenges". As a result, a third believe the productivity of large parts of their workforce is being affected by financial concerns over long-term saving, retirement plans, budgeting, debt and living costs.
Understandably, many employers indicate they are keen to introduce measures that address poor financial wellbeing. In 2017 the Government introduced a new solution that enables employers to spend up to £500 on pension advice per worker each year without the employee having to pay tax on that advice as a 'benefit in kind'.
However, 18 months later, 60% of employers admit they are unaware they could offer this option to workers. When informed about the scheme, over 80% welcomed the idea and nearly three quarters want the scheme extended to cover advice on other financial topics like saving, debt and mortgages.
The findings from Aegon follow analysis it published in September which suggested UK employees are taking over four million days off work each year because of financial worries. This is costing the British economy an estimated £1.6 billion a year in lost productivity.
Steven Cameron, Pensions Director at Aegon, said: "Employees have already told us that poor financial wellbeing is harming their productivity at work. Now employers are adding significant weight to the evidence on this issue.
"We are talking about a problem costing millions of working days a year and billions to the economy. The Government should be commended for allowing employers to arrange tax-free financial advice for employees but if no one knows about this, it's unlikely to make much of a difference.
"Employers tell us they want to do more to boost their employees' financial wellbeing. Being able to provide £500 of pensions advice tax free is a start, but we'd like the Government to consider increasing its size or broadening it to cover wider financial advice."
The findings come as part of a wider campaign launched by Aegon which aims to tackle financial wellbeing in the workplace. To do this, Aegon is calling for:
An increase in awareness among employers of the Government's £500 allowance for pensions advice for each employee
Encourage a shift in mindset so that financial wellbeing is viewed of equal importance as traditional physical and mental wellbeing
Challenge the misguided view that the younger generation is only focused on short-term financial challenges when the evidence suggests otherwise
Assist employers so they feel empowered to help their workers tackle money concerns
Notes on research
The research was based on a representative survey of 505 HR decision makers from UK private sector companies, carried out by YouGov. Fieldwork was undertaken between 17th - 26th August 2018. The survey was carried out online. The figures have been weighted and are representative of all GB adults (aged 18+).
Companies surveyed included small (less than 50 employees), medium (50 to 249 employees) and large (250+ employees), from the following sectors: manufacturing, retail, construction, finance and accounting, hospitality and leisure, legal, IT & telecoms, media & marketing, medical and health services, education, transport and real estate.
Further information
Jonathan Henderson
Head of PR
Aegon UK
jonathan.henderson@aegon.co.uk
Tel: 0131 549 3578
Mob: 07972 404 252
Notes to Editors
In the UK, Aegon offers retirement, workplace savings and protection solutions to around three million customers and employs approximately 3,450 staff. More information: aegon.co.uk

As an international life insurance, pensions and asset management company based in The Hague, Aegon has businesses in over twenty five markets in the Americas, Europe and Asia. Aegon companies employ over 28,000 people and have millions of customers across the globe. Further information: www.aegon.com
Aegon is a brand name of Scottish Equitable plc. Scottish Equitable plc, registered office: Edinburgh Park, Edinburgh EH12 9SE. Registered in Scotland (No. 144517). Authorised by the Prudential Regulation Authority and regulated by the Financial Conduct Authority and the Prudential Regulation Authority. Financial Services Register number 165548. An Aegon company.www.aegon.co.uk
© 2018 Aegon UK plc.