Claims are at the heart of what we do
Aegon Press Team
Tuesday, 25 September 2018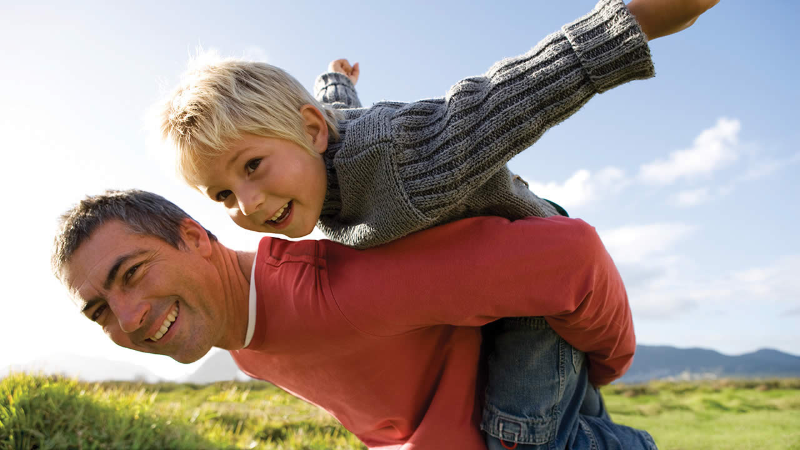 To mark World Heart Day (29 September 2018), Aegon shares information on heart-related claims and highlights how claims are at the heart of Aegon's protection business.
In the last five years, Aegon has paid a total of £85.4 million for heart-related life and critical illness (CI) claims, helping almost 1,000 families.
Heart-related protection claims were the second biggest cause of life insurance claims received by Aegon in 2017, after cancer.
Claims related to the heart accounted for 23% of life insurance claims and 18.5% of CI claims.
In 2017, Aegon paid out £14.7 million for life insurance claims and £6 million in critical illness claims related to the heart.
While heart attack was the most common cause of heart-related CI claims in 2017, other heart-related CI claims included coronary artery bypass graft, cardiomyopathy, heart valve replacement, aorta graft surgery, open heart surgery, angioplasty and cardiac arrest.
Men made up the majority of heart-related CI claims in the last five years. The average age of a claimant was 51 and the youngest heart attack CI claimant was 34.
Key heart-related claims figures
| 2017 claims | CI | Life |
| --- | --- | --- |
| Heart-related % of claims | 18.5% | 23% |
| Paid out for heart-related claims | £6 million | £14.7 million |
| Youngest claimant | 34 | 39 |
| Oldest claimant | 62 | 88 |
| Largest claim paid | £600,000 | £938,000 |
Simon Jacobs, Head of Underwriting and Claims at Aegon UK, said:
"On World Heart Day people are being asked to make a promise to themselves to improve their eating habits, do some exercise or give up smoking. World Heart Day aims to generate greater public awareness and increase understanding to reduce the number of families impacted by heart disease.
"As a protection provider we see the impact heart-related illness can have on people and their families.
Jacobs continues: "Any increased personal awareness is a great step towards early treatment for heart-related illness, but it would be good to see more preventative action being taken.
"There are many different factors that can affect heart health such as smoking, obesity, alcohol intake, lack of exercise and diabetes, as well as a family history of heart-related illness. An increased awareness of these, some small lifestyle changes and support to make smarter choices could lead to healthier hearts and fewer families being impacted by heart disease.
"We've created a Spotlight on heart disease factsheet for advisers to use with clients to help them understand the underwriting implications of heart-related illness when it comes to applying for protection. Advisers can also call our pre-submission underwriting helpline for support with individual cases.
"We ask all applicants about their family history. Generally, where the customer has no medical issues but tells us about heart-related illness in one family member, there will be no impact on a protection application."
Jacobs comments:
"Paying claims is at the heart of what we do, as is the experience and service a claimant receives when they need us most. We pay all valid claims.
"Our claims team and supportive health and wellbeing service (provided by Health Assured) help customers and their families through some of the most devastating situations they might ever face. Each customer and their family will have a different, sometimes difficult situation they're dealing with and appreciate the sensitivity our claims assessors offer when it really matters.
"The application stage is key when it comes to financial protection. Answering questions accurately when applying for cover means you can be confident in the completeness of your application and the outcome should you need to make a claim."
Further information
Stephanie Melrose
PR Manager
Aegon UK
Tel: 0131 549 6743
Mob: 07740 897 621
Notes to Editors
In the UK, Aegon offers retirement, workplace savings and protection solutions to around two million customers and employs approximately 3,450 staff. More information: aegon.co.uk

As an international life insurance, pensions and asset management company based in The Hague, Aegon has businesses in over twenty five markets in the Americas, Europe and Asia. Aegon companies employ over 28,000 people and have millions of customers across the globe. Further information: aegon.com
Protection policies don't have any cash-in value. Protection cover will cease if contribution payments are stopped.
Aegon is a brand name of Scottish Equitable plc. Scottish Equitable plc, registered office: Edinburgh Park, Edinburgh EH12 9SE. Registered in Scotland (No. 144517). Authorised by the Prudential Regulation Authority and regulated by the Financial Conduct Authority and the Prudential Regulation Authority. Financial Services Register number 165548. An Aegon company.www.aegon.co.uk
© 2018 Aegon UK plc.