Charles Stanley appoints Aegon Institutional as sole fund custodian
Aegon Press Team
Wednesday, 26 August 2020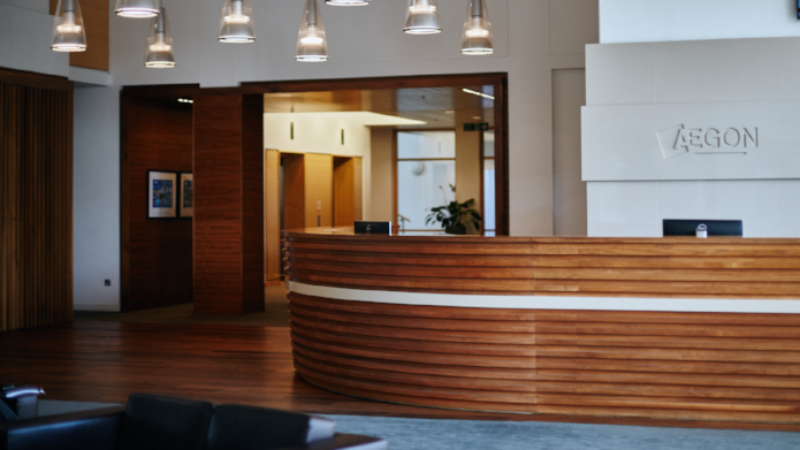 Wealth Manager Charles Stanley has appointed Aegon Institutional* as their sole fund custodian consolidating all its business with the service.
Aegon Institutional is one of Aegon's propositions and enables its clients, including many of the nation's wealth managers and stockbrokers to buy and sell thousands of funds. It manages the trading, settlement and custody of funds on behalf of these organisations, significantly reducing the operational and risk hurdles traditionally associated with dealing in collective funds.
Aegon will be performing all order routing, settlement and funds custody for the breadth of the Charles Stanley business, coupled with a technical integration programme that will result in even greater operational efficiencies and risk reductions achieved through consolidation with one provider and increased automation.
Michael Bennett, Chief Operating Officer at Charles Stanley, said: "We are delighted to be partnering with Aegon and look forward to completion of the new integrated service offering which will deliver savings and mitigate risk at a very important time for our business."
Migration from the current provider has already begun where Charles Stanley is benefiting from Aegon's embedded experience and specialism in the UK funds industry.
Ronnie Taylor, Chief Distribution Officer at Aegon, commented: "We are proud that Charles Stanley have chosen us as their sole fund custodian and look forward to a long and successful partnership serving the fund trading needs of their clients."
References
*Aegon Institutional have been providing funds custody services for over a decade with a wealth of experience and market knowledge. Aegon Institutional support the UK leading Wealth Managers, Stockbrokers and Outsource Service providers and take pride in the long standing trusted partnerships with their clients.
Further information
Sam Woods
PR Assistant
Aegon UK
Notes to Editors
In the UK, Aegon offers retirement, workplace savings and protection solutions to over three million customers. Aegon employs around 2000 people in the UK and together with a further 800 people employed by Atos, we serve the needs of our customers. More information: aegon.co.uk
As an international life insurance, pensions and asset management group based in The Hague, Aegon has businesses in over twenty markets in the Americas, Europe and Asia. Aegon companies employ approximately 26,000 people and have millions of customers across the globe. Further information: aegon.com
Figures correct as of November 2019