Changes to state pension age make pension gap worse
Aegon Press Team
Wednesday, 31 October 2018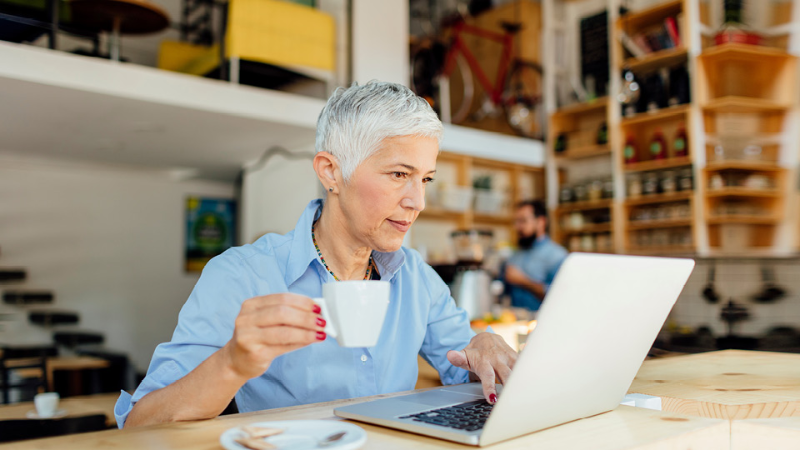 From 6 November, for the first time in over 70 years, women and men will receive their state pension from the same age
But in private pensions, there remains a major pensions inequality between the genders
By the time women reach age 50, they have on average only half the private pension savings (£56k) of their male counterparts (£112k)
A 50 year old woman would need to pay an extra £360 a month to catch up with her male counterpart
From 6 November 2018, state pensions become 'gender neutral'. From that date, men and women will receive their pension from the same age, which will be 65 for those reaching that age between 6 November 2018 and 5 December 2018, and then gradually begins increasing, first to age 66 and then to age 67. This brings to an end over 70 years of women receiving their state pension earlier than men.
Eliminating discrimination between genders has to be a good thing, and equalising state pension ages is an example of this. However, women on average have far less in their private and workplace pensions than men, leading to a significant gender pensions gap. Previously, getting state pension from an earlier age offered some compensation, but with that now removed, the overall gender pensions gap will get worse. Aegon research* shows that by the time women reach age 50, they have on average only half the pension savings (£56k) compared to their male counterparts, who will have saved on average £112k. Analysis by Aegon shows that at age 30, women need to contribute an extra £21 a month to close the gap on men, and by age 50, this has risen to an extra £360 a month, showing it pays to address any shortfall in savings as quickly as possible.
A number of factors including a gender pay gap, compounded by disrupted working patterns mean women are less confident about retiring comfortably. In fact, half** of women (49%) say they're not confident about a comfortable retirement, compared to 33% of men.
They have now lost the one 'advantage' they had making it even more important that women ensure they get their private and workplace pensions in order.
Steven Cameron, Pensions Director at Aegon said:
"Our figures show just how far women are behind men when it comes to saving for retirement. On 6th November this gender pensions gap will become even wider as the women's state pension age rises to age 65, bringing it up to the male age. While some may see this a step forward towards equal treatment, it actually means women are a further step back compared to men with pensions. While limited progress is being made to close the gender pay gap, other factors impacting women's ability to save adequately for retirement including career breaks to raise a family or to care for elderly parents, aren't going anywhere.
"The equalisation of state pension age, and future planned increases are a further prompt to women to think about how much they'll need to save privately for a comfortable retirement and it can be well worth seeking financial advice."
References
*Research carried out by Censuswide among over 2,000 adults aged 18-65 in December 2016
**Gender pension gap research from the Aegon Retirement Confidence Survey - a bi-annual tracker study that assesses confidence to retire comfortably among a nationally representative sample of UK residents that are not yet retired. The 946 respondents who took part in this study were recruited through Aegon's customer and consumer panels. Fieldwork was undertaken in May 2018
Further information
Alex Messis
PR Manager
Aegon UK
Tel: 0131 549 2920
Notes to Editors
In the UK, Aegon offers retirement, workplace savings and protection solutions to over three million customers and employs more than 3,000 staff. More information:

aegon.co.uk
As an international life insurance, pensions and asset management company based in The Hague, Aegon has businesses in over twenty markets in the Americas, Europe and Asia. Aegon companies employ over 25,000 people and have millions of customers across the globe. Further information:

aegon.com
Aegon is a brand name of Scottish Equitable plc. Scottish Equitable plc, registered office: Edinburgh Park, Edinburgh EH12 9SE. Registered in Scotland (No. 144517). Authorised by the Prudential Regulation Authority and regulated by the Financial Conduct Authority and the Prudential Regulation Authority. Financial Services Register number 165548. An Aegon company.www.aegon.co.uk
© 2018 Aegon UK plc.