Care costs concerns hold back Baby Boomers in retirement
Aegon Press Team
Monday, 22 April 2019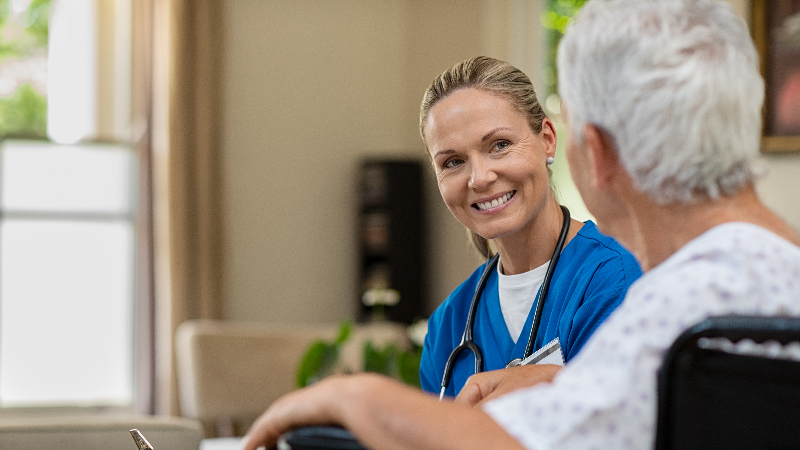 Nearly four in ten (39%) Baby Boomers say concerns about future care costs will hold them back from spending more in retirement.
Three in ten (30%) Baby Boomers says ensuring they have enough money for care costs is important for them.
In 2019, the final members of the Baby Boomer generation turn 55 - the age they can access their pension.
Research conducted by Aegon, the pensions and investment company, shows that having enough money for care costs later on in life is important to Baby Boomers and concerns over this issue will hold them back from spending more in retirement, potentially stopping them from making the most of their earlier retirement years.
The Baby Boomer generation is the post-war generation born between 1946 and 1964. In 2019, the final members turn 55, the age which they can access their pension. Aegon has conducted research and produced a report looking at the key issues facing this generation.
The research found that nearly four in ten (39%) Baby Boomers say concerns over future care costs will hold them back from spending more in retirement and three in ten (30%) say ensuring they have enough money for care costs is important to them.
Most individuals are required to pay for all care costs unless their assets and income fall below a threshold, currently between £23,250 and £28,000[1] depending on where you live in the UK, although different rules apply in Scotland. For those receiving residential care, assets include your home unless a qualifying relative such as a spouse is living there. The costs of care are very high. Latest figures show the average cost of staying in a residential care home in the UK, is £32,344 per year[2] and a typical hour rate for home care is around £20[3]. This means most people will need to use savings and assets to cover their care costs and may find these deplete very quickly.
Some individuals do not receive formal care and rely on family or relatives for informal care, but this can have significant knock-on implications for the carers who may need to take time out of work or give up work entirely to carry out their caring responsibilities.
The government announced it was to publish a Green Paper on a new approach to social care funding in its March 2017 Budget[4]. However, this has been repeatedly delayed. Social care funding did receive a mention in the Chancellor's 2019 Spring Statement but only to say it will be considered as part of a comprehensive Summer spending review[5].
Steven Cameron, Pensions Director at Aegon comments:
"The research shows that a large proportion of Baby Boomers are concerned about funding their future care costs, and with good reason. The cost of formal care can be immense and retirees often face selling their house and rapidly depleting their lifetime savings to pay for this, extinguishing any plans to pass on an inheritance to future generations. What makes it worse is that until the Government sets out clearly how much individuals will in future be expected to contribute, it's almost impossible to plan ahead. Fear of being unable to 'pay their way' means some are spending less than they can afford to, stopping them fully enjoying their earlier retirement years.
"The crippling cost of formal care has led many to rely on relatives and friends to provide valuable but unpaid informal care. With more people living into their 90s and beyond, many Baby Boomers thinking ahead to their own care needs will have elderly parents to care for and may face having to opt to work part time or give up work entirely, which can have significant knock-on consequences for their own finances and retirement plans.
"Sadly, a new deal on social care funding has been one of the biggest casualties of a Government so absorbed by Brexit negotiations. A social care green paper was originally scheduled for summer 2017 but repeated delays have left millions in the dark regarding what they'll be expected to pay should they need social care in later life. With more of us living longer, arriving at a clear and sustainable solution is fast becoming one of society's greatest challenges.
"On a positive note, once the Government does set out a new deal on what it will pay and what individuals will be expected to pay, the Baby Boomer generation looks keen to make plans accordingly. Hopefully that will allow Baby Boomers to protect any inheritance aspirations but also have the confidence to enjoy the retirement savings they've built up."
References
Research was conducted by Aegon with the Aegon UK consumer panel. Total sample size was over 650 adults. 277 of respondents were born between 1946 and 1964 and considered part of the Baby Boomer generation. Fieldwork was undertaken in February 2019.
[1] Department of Health & Social Care, Social Care – charging for care and support, January 2019.The latest upper capital limits for Scotland can be found at Care Information Scotland
[2] PayingForCare reporting on LaingBuisson Care of Older People UK Market Report 29th edition 2018, Care home fees 2018, Website https://www.payingforcare.org/how-much-does-care-cost/
[3] NHS, Paying for your own care
[4] House of Commons Library, Social care: forthcoming Green Paper
[5] GOV.UK, Spring Statement 2019
Further information
Samuel Woods
PR Assistant
Aegon UK
Tel: 0131 549 3987
Notes to Editors
In the UK, Aegon offers retirement, workplace savings and protection solutions to more than three million customers and employs more than 3,000 staff. More information:

aegon.co.uk
As an international life insurance, pensions and asset management company based in The Hague, Aegon has businesses in over twenty markets in the Americas, Europe and Asia. Aegon companies employ over 25,000 people and have millions of customers across the globe. Further information:

aegon.com
Aegon is a brand name of Scottish Equitable plc. Scottish Equitable plc, registered office: Edinburgh Park, Edinburgh EH12 9SE. Registered in Scotland (No. 144517). Authorised by the Prudential Regulation Authority and regulated by the Financial Conduct Authority and the Prudential Regulation Authority. Financial Services Register number 165548. An Aegon company. www.aegon.co.uk
© 2019 Aegon UK plc.