Cameron: FCA's final guidance is DB transfers 'bible'
Professional Pensions
Friday, 9 April 2021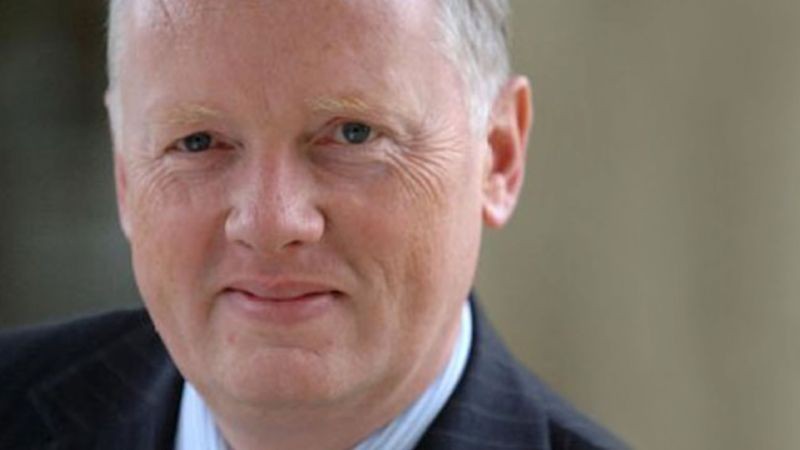 For intermediaries only
Aegon pensions director Steven Cameron speaks to Professional Adviser's Sophie King about the FCA's latest defined benefit (DB) transfer guidance, arguing the guide is like the bible for DB transfers
Last month, the Financial Conduct Authority (FCA) published guidance on advising defined benefit (DB) transfers and has reiterated its stance that it is best savers do not transfer out of final salary pension schemes.
The FCA originally published a draft guide in June last year but this finalised version contains some amendments. However, the regulator said it is proceeding with the guidance"largely as consulted".
In an update published on 30 March, the FCA said:"It remains our view that it is in the best interest of most consumers to stay in their DB pension. Where an individual seeks advice to transfer, we expect firms to give advice that is suitable and appropriate for their needs and situation."
In response, Cameron (pictured) says it is"really helpful" that the FCA is giving those advisers who want to continue to advise on pension transfers, guidance on exactly what its expectations are.
"I suppose the downside is that it is 92 pages long, so unless you are doing this as a significant part of your business, having to make sure that you have complied in every regard of the 92 pages of guidance isn't something you can take lightly."
Abridged advice
After going through the guidance with a fine-tooth comb, the pensions director noted a few areas that he feels the regulator covered well. Firstly, he says the FCA has been"a little bit more expansive" on abridged advice."We were really keen that the FCA made it clear that advisers could decide when to offer abridged advice and when not to."
In 2019, the FCA proposed introducing low-cost 'abridged advice' on potential pension transfers for customers where a pension transfer is likely to be unsuitable. According to the regulator, abridged advice must be carried out or checked by a pension transfer specialist. It would take in the initial stages of the usual advice process, such as conducting a fact-find and risk assessment, including an assessment of the client's attitude to transfer risk.
While he felt the advice could have been even clearer, Cameron says advisers who are considering using this should have a look at the guide and make sure they are up to speed with what the FCA is expecting."What we had called for, we were really keen the FCA made it clear that advisers could decide when to offer abridged advice and when not to. I think that the guidance will allow that, although it wasn't quite as crystal clear as I might have liked."
At the time of the abridged advice proposal in 2019, the FCA said an adviser would not be able to provide a personal recommendation to transfer - the only other outcome being that abridged advice would be seen as insufficient to draw any conclusions on whether to make a personal recommendation to transfer.
Since abridged advice could not result in a recommendation to transfer, the FCA argued, the risk of conflicts of interest would be reduced. It added that, because advisers could give a personal recommendation without collecting detailed scheme data, undertaking an appropriate pension transfer analysis or providing a transfer value comparator, the process ought to be"cost-effective".
Cameron adds:"There will be some clients where advisers might think they would benefit from full advice, whereas there'll be many others who suit abridged advice."
Carve-outs
Secondly, Cameron points out the information provided by the regulator on carve-outs from the contingent charging ban. This is where contingent charging is still allowed, meaning fees are only paid if a pension transfer proceeds - but there are some strict conditions.
The FCA banned the use of contingent charging in DB transfer advice in June 2020, saying it would remove conflicts of interest that arise when a financial adviser only gets paid if a transfer goes ahead. The FCA also said the ban would help"good advisers", who will often advise clients to stay put, to compete. It came into effect from 1 October 2020.
In 2018, Professional Adviser wrote a series of long DB transfer pieces, in particular, one posing the question of whether contingent charging is a red flag. In its Defining Broken Transfers series, PA argued the theory that contingent charging could be a red herring that might indeed be worth pursuing.
Many firms have chosen to give up their DB transfer permissions, including advice giants LEBC and Tideway Investments, indicating the risk of what might happen just isn't worth taking, arguing that it could be a red herring that gathered so much attention because of the involvement of MPs.
Speaking to PA, Cameron says:"It seems like the ban of contingent charging hasn't had that big of an impact on the adviser market and I'm not clear how many advisers are offering to transact on a contingent basis if the individual qualifies for a carve-out. The FCA has again confirmed that it expects the carve-outs to be very few and far between. It's really hard to tell if that's being used in the market right now."
Workplace pensions
Finally, Cameron explains that the regulator has expanded on the guidance it provides regarding workplace pensions, although, he adds, not in the way he expected.
"I think the headline was 'just because your workplace wouldn't your adviser charging, doesn't mean you can ignore that'. It then gives some guidance on other things you can consider, I'm not sure that guidance is particularly clear. So, advisers would need to tread carefully there."
He adds:"I think advisers in this area will need to look around all the factors, be clear that the FCA's expectation is you will recommend a workplace pension unless you can demonstrate that something else is better, but I think there will be cases where something else is better. It could be to do with charges, it could be do with decumulation options, the individuals' particular investment interests.
"I am pleased that there was recognition that individual pensions don't always charge as much as workplace pensions."
'The Bible for DB transfers'
In summary, despite feeling the FCA left some bits out, the pensions director gave the impression he was largely pleased with the guidance. Cameron felt that guidance was comprehensive, describing it as"almost a bible of everything you wanted to know about DB transfer advice, at least from a regulatory aspect".
The only point he says the FCA might have missed, unless he missed it himself, he admits, was which clients to offer abridged advice to and which ones to not offer it to."That's the only detail I did not see that did not jump out at me."
So, what next for DB transfers and advice?"I would really like to think that we are hopefully already past the point where there are advisers out there who are wilfully giving bad advice.
"I think the FCA has gone to great lengths to clarify what its expectations are, so unless an adviser is deliberately trying to break rules, there should be very little scope for accidental failings to meet up to the FCA's expectations."
What does he hope the FCA does next? Well, Cameron would like the regulator to"stop emphasizing the negatives of the past and start emphasizing the positives of the present and future".